Report: Maple Leafs, Keefe have met twice to discuss his future with the team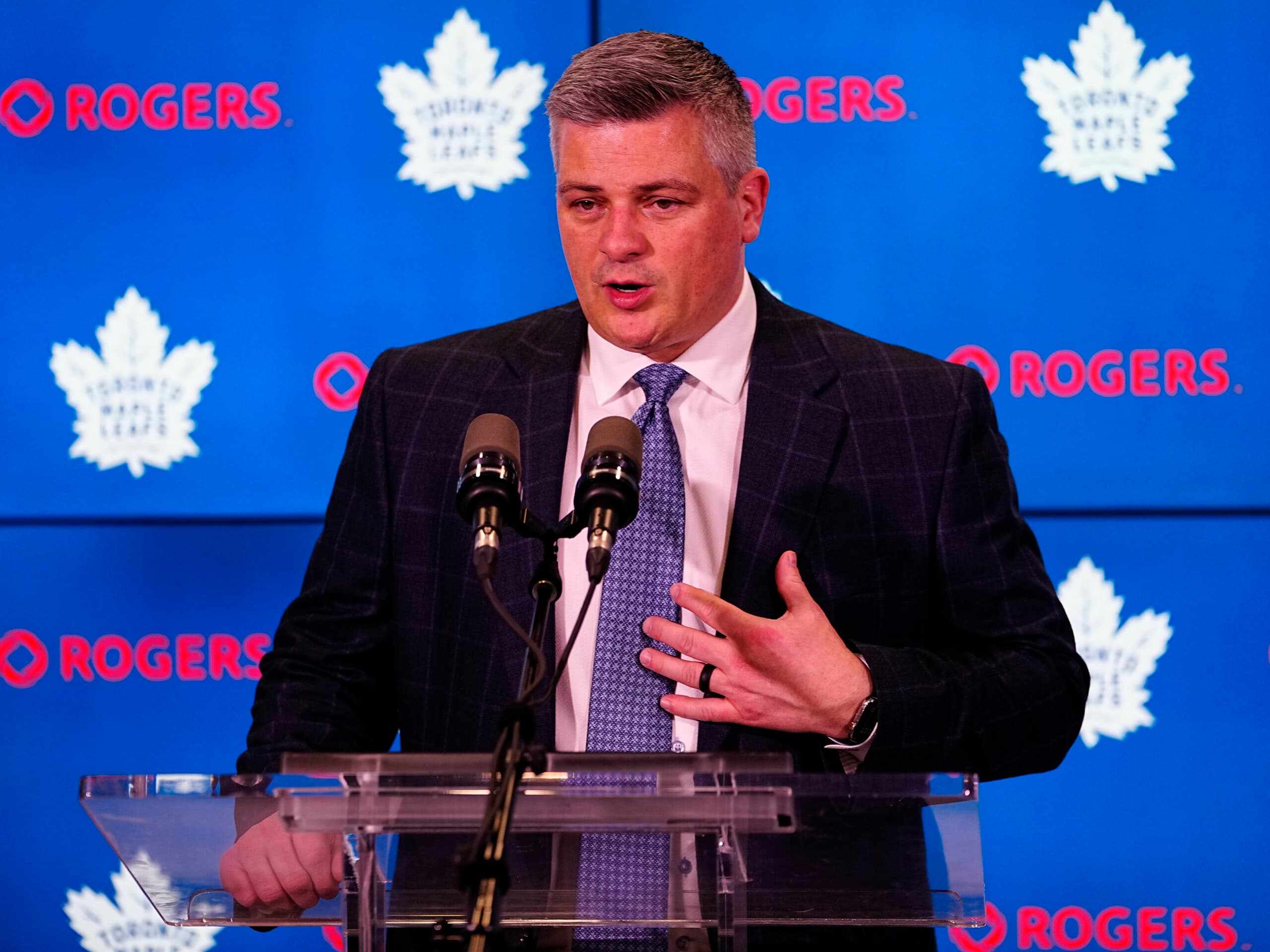 Photo credit:John E. Sokolowski-USA TODAY Sports
Ever since the firing of Kyle Dubas and the hiring of Brad Treliving, the Toronto Maple Leafs now have some questions that need to be answered, and one of them is what is going to happen with Sheldon Keefe?
"No confirmation from either side, but I believe the Maple Leafs and Sheldon Keefe have now met twice since Brad Treliving was hired as GM. I think it's gonna be this Dave… if he's back, I think we're in a situation where they won't go in [the season] with him in his last year. I think there will be an extension if he returns as coach of the Maple Leafs."
Now, although Friedman said nothing was confirmed from either side, it does make sense if what he said happens to be true because when Brad Treliving was in his first year as general manager with the Calgary Flames during the 2014-15 season, head coach Bob Hartley remained with the team and won the 2015 Jack Adams Trophy that same season and then proceeded to be fired at the end of the 2015-16 season when the Flames finished with a 30-45-7 record after posting a 45-30-7 record the season prior.
I don't think Treliving – or Shanahan and the board – want to go into next season with Keefe as head coach if they weren't going to offer him a contract extension and have a similar scenario pan out as it did with Bob Hartley in Calgary when Treliving first arrived on the scene with the Flames.
Keefe, 42, has coached the Toronto Maple Leafs for practically four seasons (took over for Babcock in November of 2019) and although they only have one series win to their name with him as the bench boss, we can't argue they have been a very, very good regular season team with him.
Sheldon Keefe's record with the Maple Leafs:
267 GP – 166 W – 71 L – 30 OTL – .678 PTS%
2019-20: 47 GP – 27-15-5 – 59 PTS – .628 PTS%
2020-21: 56 GP – 35-14-7 – 77 PTS – .688 PTS%
2021-22: 82 GP – 54-21-7 – 115 PTS – .701 PTS%
2022-23: 82 GP – 50-21-11 – 111 PTS – .677 PTS%
Whether you like Keefe or not or you think he's a good coach or not, we can all agree he's doing a good enough job during the regular season for this team and putting them in a good position at season's end before the playoffs.
The Maple Leafs have four straight seasons – with Keefe in charge – with a points percentage of .628 or better. In his three full seasons as head coach with Toronto following his taking over for Babcock in late 2019, the lowest points percentage they posted was this past season with .677, which is still ridiculously high.
The franchise received its first 50-win season last year and followed that season up with another 50-win campaign this past season and has put up back-to-back years with 110 plus points which is incredible.
Although, one area where Toronto hasn't found much success is the playoffs, and in four playoffs with Keefe in charge, they've only won one series. They followed up their first series win in 19 years with a second-round loss to the Panthers in 5 games. Not good enough.