Report: Maple Leafs' Kerfoot, Holl, and Bunting all going to open market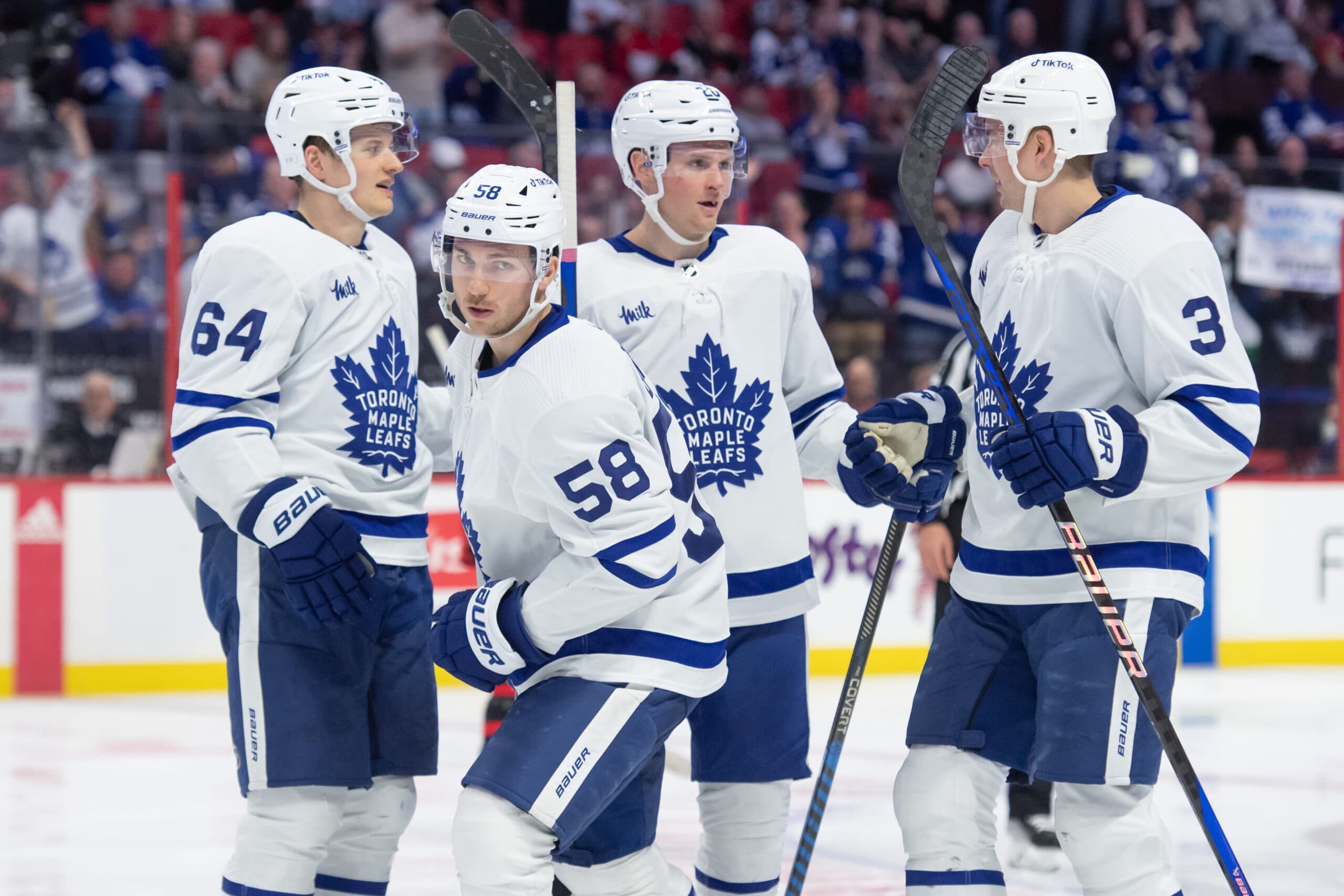 Photo credit:Marc DesRosiers-USA TODAY Sports
With the 2023 Stanley Cup Final wrapped up, the trade rumours and free agency rumours are only going to get stronger as we inch closer and closer to the NHL draft, which is in just less than two weeks, and of course, NHL free agency, which is the Saturday following the draft in Nashville.
Earlier today, NHL insider Chris Johnston released the
latest episode of The Chris Johnston Show
. If you're a fan of the Maple Leafs, Flames, or even just a hockey fan, I highly recommend you listen to the latest episode.
Around the halfway mark of their episode, Chris Johnston started talking about the Toronto Maple Leafs, and he dropped some juicy updates surrounding the team's pending UFAs.
"It's my understanding at this point that some of the veteran players that have been with the Leafs that are UFAs like Alex Kerfoot, Justin Holl, Michael Bunting even… that they won't be back. I think that those players are all going to the open market."
Now if we're being honest, are we surprised that it looks like Justin Holl is heading to the open market? No. Are we surprised that it looks like Alex Kerfoot is heading to the open market? No, but I also wouldn't have been shocked if he re-signed on a shorter deal with a smaller cap hit. Lastly, are we surprised Michael Bunting looks like he is heading to the open market? Yes and no.
With Brad Treliving being on the job in Toronto for about two weeks now and the NHL draft and free agency around two weeks away, he has been faced with decisions with his new club thus far, and some are pretty tough decisions as well with Auston Matthews and William Nylander both being eligible for contract extensions in two weeks.
Going back to what Chris Johnston said about those three Maple Leafs in particular, Toronto is going to have to address those holes in their lineup somehow this off-season. Whether they sign guys during free agency, trade for players or even use Marlies, it'll be interesting to see what Treliving does in his first off-season with Toronto.
Alex Kerfoot:
Kerfoot, who was acquired by Toronto during the 2019 off-season, played in 285 games with the organization. He scored 40 goals and registered 134 points in those games with the club. He had his career year during the 2021-22 season when he put up 51 points in a full 82-game season and followed it up with a 32-point campaign last season.
Justin Holl:
Holl was signed by the Toronto Maple Leafs during the 2016 off-season and didn't make his NHL debut until the 2017-18 season when he scored his first two career goals in his first two career games. Holl was never known as a big flashy defenseman who will put up tons of points, but during his six-year career with the big club in Toronto, he played in 285 games for the team, scoring 11 goals and 82 points. His career year, just like Kerfoot, came during the 2021-22 season when he put up 23 points in 69 games.
Michael Bunting:
Bunting was signed by the Toronto Maple Leafs during the 2021 off-season and has only been with the organization for two seasons now. He is a late bloomer and didn't get an NHL look until the 2018-19 season with the Arizona Coyotes when he played five games. He didn't get to see NHL action again until the 2020-21 season when he caught everyone's eye scoring 10 goals in 21 games that season.
He was a group 6 UFA during the 2021 off-season and decided to sign a two-year deal with his hometown team. He didn't disappoint whatsoever in those two years, however, during the second season with the team, his relationship with the referees put him in bad situations and he didn't have the strongest second half during the season either.
Bunting played in 161 games with Toronto, scoring 46 goals and registering 112 points. His career year was his first season in Toronto when he scored 23 goals, put up 63 points and was named a finalist for the 2022 Calder Trophy.