Report: Marc-Andre Fleury was willing to accept a trade to Toronto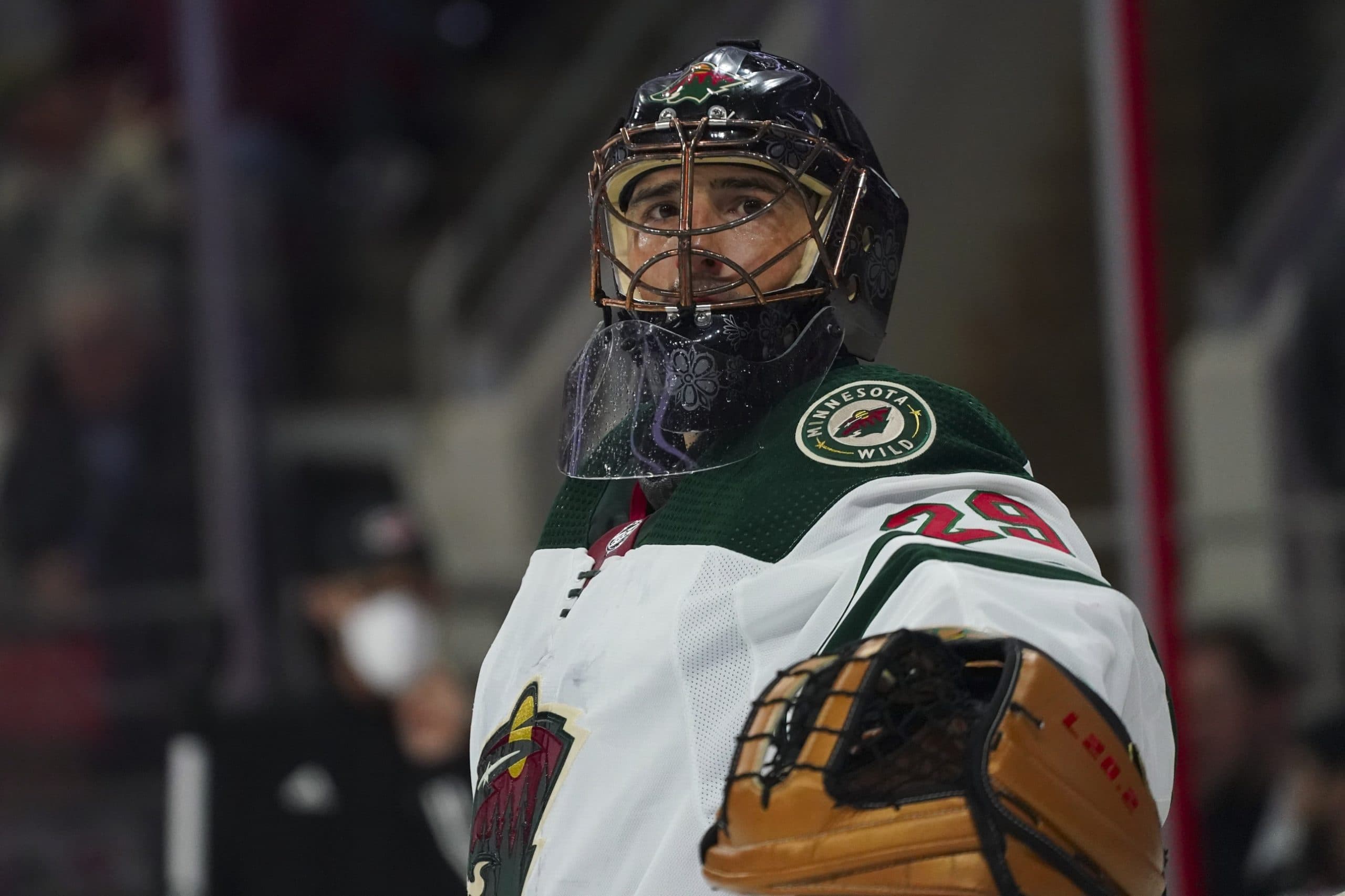 Photo credit:© James Guillory-USA TODAY Sports
The reported deal would have seen Toronto send @Petr Mrazek, @Matthew Knies, and multiple first-round picks to the Windy City in exchange for @Brandon Hagel and @Marc-Andre Fleury. While it would have been a pretty solid move for the Leafs, Kyle Dubas ultimately decided against it due to all of the futures involved, especially given that the team wanted to keep Knies in the fold. It also led to some controversy as Dubas
publically called out
Chicago's GM Kyle Davidson for leaking details of the trade that fell through.
In the end, Hagel went to the Lightning and Fleury was shipped to the Wild where both were decent enough but were unable to help bring their respective teams to the promised land. The Hagel ship has all but sailed as he remains under contract for another year at $1.5 million and should likely get an extension with Tampa Bay in 2023.
Fleury, on the other hand, is set to become a UFA after finishing a three-year contract that paid him $7 million a season and there are no clear signs that he would want to stay in Minnesota. And should he hit the open market,
Pierre LeBrun of The Athletic reported on Monday
that the Leafs could be a team that Fleury may be interested in joining.
Fleury in the end was willing to go to Toronto at the trade deadline in March and we know the Blackhawks and the Maple Leafs were cooking up a deal that fell apart at the time. Which paved the way for the Wild to swoop in and get him on deadline day.

But I do think Fleury would be open to the Leafs among other contenders.
With this report suggesting that Fleury was indeed open to being traded to the Leafs, then it's entirely possible that Hagel would have also been on board. The logical conclusion is that had the asking price been more manageable for Dubas and company, the Leafs would have surely pulled the trigger on that deal. But because Knies and multiple firsts would have needed to be dealt with, Toronto decided instead to roll with their current tandem of Mrazek, @Jack Campbell, and @Erik Kallgren.
The Wild do want to keep the 37-year-old goalie on board, but as I mentioned earlier, there aren't any clear signs he would want to stay.
Campbell appears to be on his way out
and
Mrazek will almost surely elsewhere
in the coming weeks, meaning that there is a path open for Fleury to join the Leafs on a short-term deal should he test the market on July 13th.
Fleury needs no introduction as he has had a career that will surely land him in the Hall of Fame someday. In terms of where things stand with him now, he remains a valuable piece that is only a year removed from capturing his first Vezina Trophy.
This past season saw a dip in production as he spent the majority of the year on a Chicago team that was much closer to the draft lottery than the playoffs. Still, Fleury put up respectable numbers with a combined 28-23-5 record, a .908 SV%, a 2.90 GAA, and four shutouts. He also played in five playoff games where he posted a .906 SV% and a 3.04 GAA.
| | | |
| --- | --- | --- |
| STAT | FLEURY (2021-22) | FLEURY RANKED AMONG GOALIES (MIN 2000 MINUTES) |
| HDSV% | .816 | 22nd |
| HDGAA | 1.35 | 13th |
| MDSV% | .918 | 10th |
| MDGAA | 0.75 | 16th |
| REBOUNDS AGAINST | 147 | 17th |
| AVG GOAL DISTANCE | 22.76 | 21st |
All numbers are at 5v5
Fleury's pedigree and recent success would definitely make him a viable target for the Leafs to acquire, and his playoff experience could also come in handy for a team that continues to have trouble with going beyond the first round over the past half-decade.
A short-term deal of no more than two seasons makes a ton of sense, and money should not be a major issue since Fleury has earned over $83 million over the course of his career. Of course, a viable backup would need to be brought in to help lighten his burden (@Eric Comrie would be my pick), but this is something that could have the makings of unearthing success for Toronto.
While the blockbuster trade fell through because of what the Leafs reportedly had to give up, they have a chance to bring in one part of that botched transaction this summer. At the very least, the goalie was willing to come in March and those feelings might still ring true now.