Report: Pittsburgh Penguins expected to request permission to speak with Kyle Dubas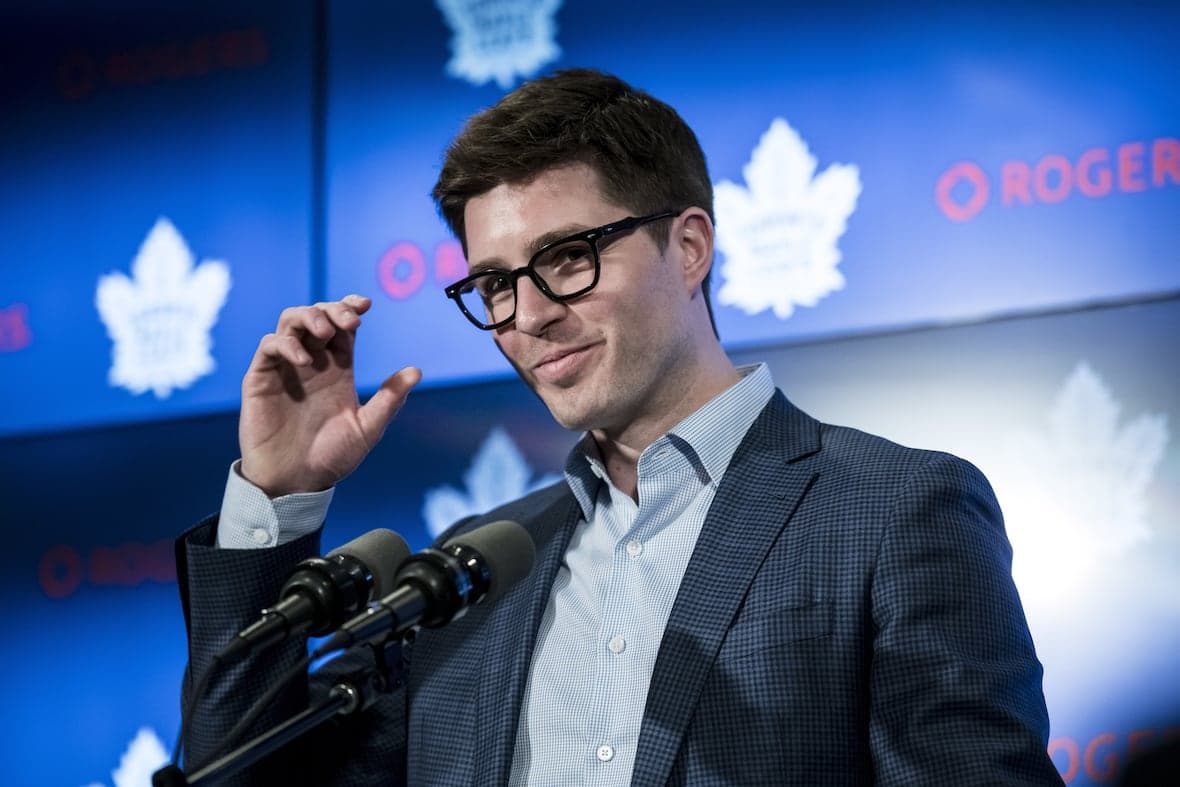 The Pittsburgh Penguins are nearing the conclusion of their search for a new general manager and are expected to reach out to ex-Toronto Maple Leafs executive Kyle Dubas, Sportsnet's Elliotte Friedman reported Saturday.
The Maple Leafs officially parted ways with Dubas on Friday, with team president Brendan Shanahan subsequently
holding
a surreal press conference to describe in agonizing detail the process which led to the management change.
But while Toronto's pursuit of a new GM is still in its very early stages, other teams around the NHL already have Dubas on their radars. Here's what Friedman had to say to Ron MacLean on Saturday about the Penguins' interest in Dubas.
Ron MacLean: What's the scoop on Kyle Dubas, is he going to Pittsburgh? Is that gonna happen?

Elliotte Friedman: Well, this is what I think is going on there, Ron. Pittsburgh is deep in their search. There was a chance, I think, we could know next week. But at the very least, now, I think they're going to reach out and ask and see, gauge what his interest is. I don't know what the answer to that question is, but I do think the Penguins are going to reach out to at least get permission to talk to him and see where he is.
Dubas, 37, served as the Maple Leafs' general manager from 2018 to 2023. The club qualified for the Stanley Cup Playoffs every season under his leadership, although they only reached the second round once.
During Dubas' tenure, the Maple Leafs signed top unrestricted free agent forward John Tavares to a massive $11 million-AAV contract while also re-signing key young forwards Auston Matthews, Mitch Marner, and William Nylander, forming the "Core Four."
The club also made numerous aggressive trade-deadline moves, most recently acquiring Ryan O'Reilly, Jake McCabe, Noel Acciari, Erik Gustafsson, Luke Schenn, and Sam Lafferty in an attempt to improve their odds at a championship. Not all of those deals worked out as expected.
The Maple Leafs finished the 2022–23 season in second place in the Atlantic Division with a 50-21-11 record and 111 points in 82 games. They defeated the Tampa Bay Lightning in the first round of the playoffs before falling to the Florida Panthers in the Atlantic Division Final.
Conversely, the Penguins are coming off their first season finishing outside the playoffs since Sidney Crosby's rookie season. Their failure to qualify in 2023 cost both GM Ron Hextall and president of hockey operations Brian Burke their jobs.