Report: Timothy Liljegren will miss training camp due to an injury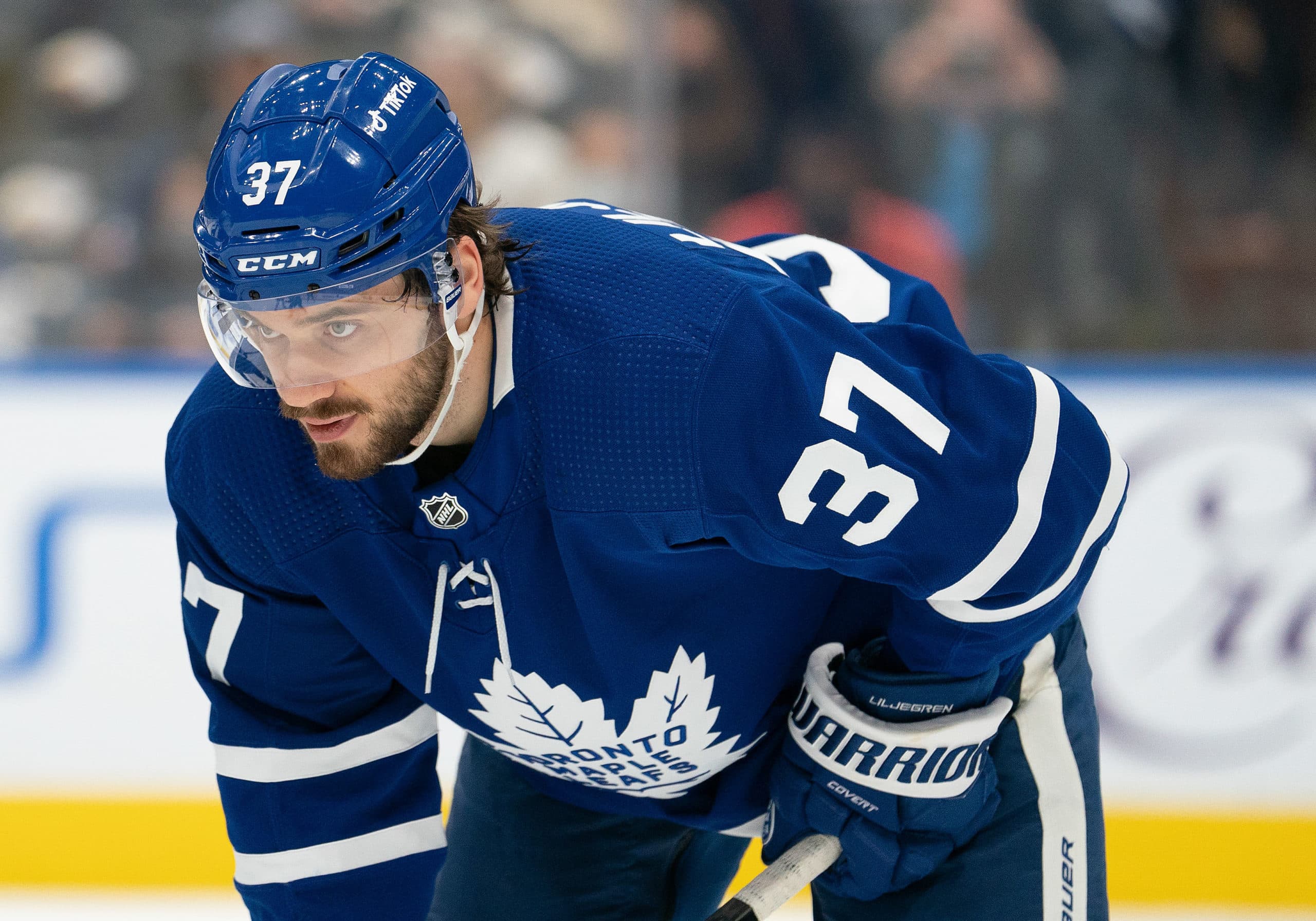 Photo credit:Nick Turchiaro-USA TODAY Sports
Not even 24 hours after it was reported that @Pierre Engvall
could miss some time
, another member of the Leafs will join him on the sidelines.
Chris Johnston is reporting that @Timothy Liljegren will be out for all of training camp due to an injury.
Much like yesterday's news regarding Engvall, this will also have significant implications on the Leafs' heading into camp.
Liljegren is fresh off his breakout season where appeared in 61 games and recorded five goals, 18 assists, and 23 points. He showed steady improvement throughout the year before finding his groove when paired with @Mark Giordano after the trade deadline. Liljegren would only appear in the first two games of Toronto's first-round series against the Lightning where he went scoreless.
He would have no doubt seen a larger role to begin the season and seeing him miss any amount of time is a large blow to the blueline given that the only other right-shot defenceman on the roster is @Justin Holl. Combined with Sandin still unsigned and the Leafs' back end will look drastically different in camp.
Sheldon Keefe will have no choice but to experiment with the pairings and get guys like @Victor Mete and @Jordie Benn a longer look with the returning regulars. I wouldn't be surprised if some of the prospects also gain some reps with the established veterans since this will give upper management an idea of who could become top call-up candidates, including @Filip Kral, @Mac Hollowell, and @Alex Rindell.
While the Leafs will not specify the type of injury and if he will miss anytime beyond training camp, putting Liljegrem on the sidelines will also create some additional cap room for a potential Sandin extension. However, they should be careful because this will delay an inevitable cap crunch once Liljegren and Engvall are cleared to return. Both players on LTIR would put the Leafs up to roughly $2.16 million in freed salary, which could be enough to match Sandin's demands but another move would need to be made in order to keep Toronto cap compliant.
Holl seems unlikely at this point to be shipped off in a cap dump, meaning the only real option that the Leafs have is Alex Kerfoot. If they are able to send him elsewhere without retaining any salary, Toronto would be up to $5.65 million in freed-up cap space (which is the equivalent of Jake Muzzin's contract). This would not only be enough to get Sandin locked up to a contract but would keep the Leafs slightly above the salary cap.
The extent of Liljegren's injury will be revealed tomorrow when training camp gets underway. Regardless of how long he will be out, the Leafs will be shorthanded before the season even starts.