Report: Treliving expected to meet with Nylander and Matthews' agents in Nashville this week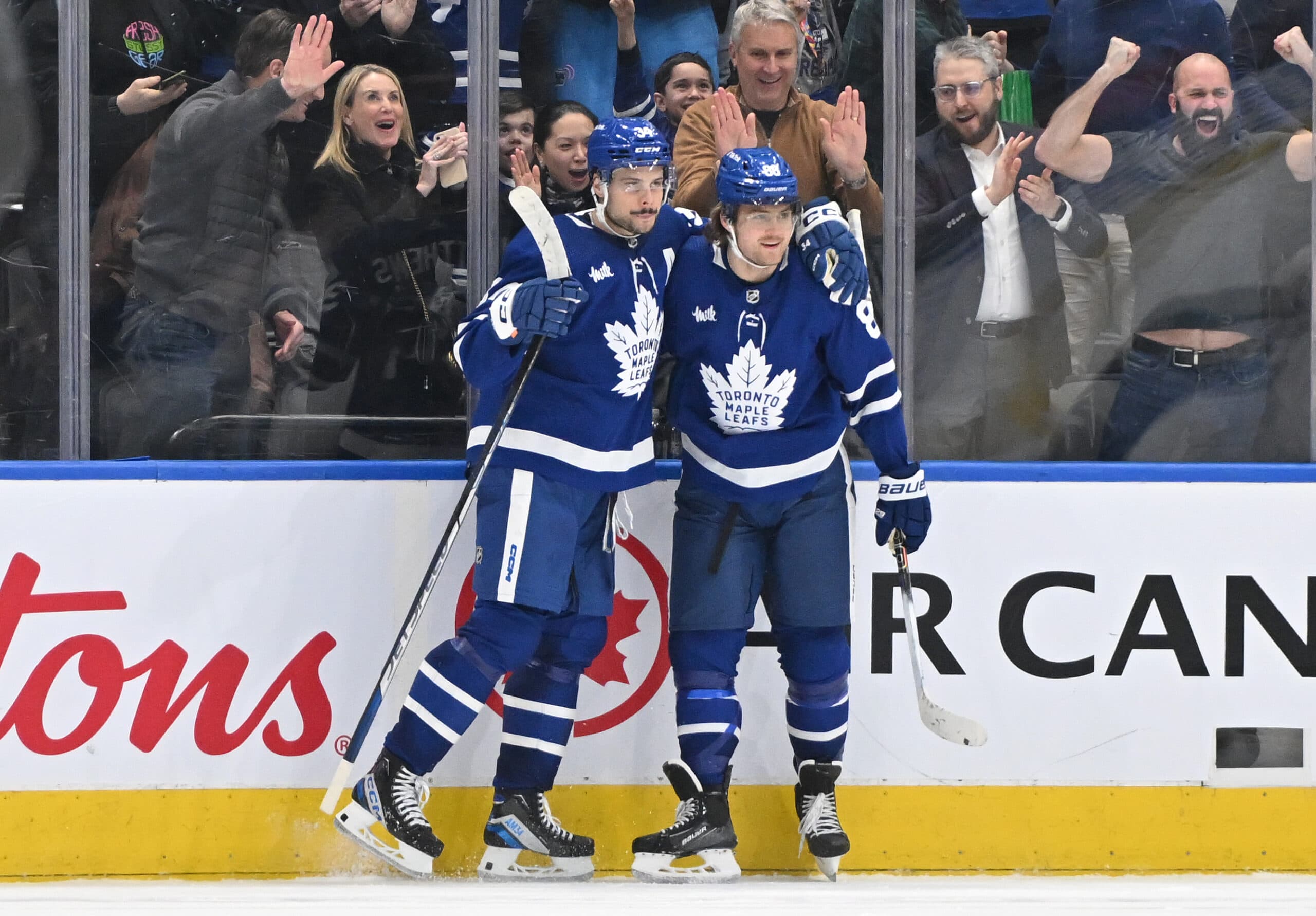 Photo credit:Dan Hamilton-USA TODAY Sports
If you're a hockey fan, we can all agree that the week of the NHL draft and free agency is the best week on the hockey calendar.
With the NHL awards tonight, the draft Wednesday and Thursday, and the opening to free agency Saturday, it will be a hectic week for NHL GMs as they look ahead to the 2023-24 season.
This evening, in Nashville, TSN insiders Pierre LeBrun, Darren Dreger and Chris Johnston gave us the latest news and notes on the NHL. LeBrun and Dreger opened the segment talking about the Maple Leafs and the situation with both Matthews and Nylander as we get closer and closer to July 1st, the day they become eligible to sign a contract extension.
"The expectation is that Brad Treliving will meet with William Nylander's agent – Lewis Gross – here before the end of the week while they're both in Nashville. No surprise there. Clock is ticking. I mean, on July 1st, there's an M-NTC that kicks in for Nylander. The Leafs wanna have an idea.. they've had preliminary talks with him, but they wanna have a better idea of what it will cost to sign him to an extension. In the meantime, I know there are teams that have talked to the Leafs about William Nylander… makes sense for Toronto to make sure they have dual tracks happening here… can we sign him or do we have to trade him."
Nylander, of course, is heading into the final year of his six-year deal that he signed in December of 2018 after he put up back-to-back 61-point seasons as a 20 and 21-year-old. When he signed this deal, he immediately received backlash for it given that he wasted the first two months of the season to hold out on that contract.
Numerous people always said he wasn't worth that contract, and it was a mistake from Dubas and the Leafs, but I guess it's safe to look back now and see that those people didn't know what they were talking about.
Since Nylander signed that contract, he has 129 goals, 166 assists for 295 points in 336 games.
That's pretty damn good for someone making less than $7M against the cap if you ask me.
I don't know what the final numbers will look like on a potential Nylander extension in Toronto, but if I were to guess, I think it would make sense for both parties if they meet somewhere between $8.5 and $9M per year. We all know there are teams out there that will pay more than that on the open market if he ever makes it there.
Now to Auston Matthews.
Dreger followed up what LeBrun said with some news about Matthews.
"Well Brad Treliving is a busy NHL GM, we know that, that's always been his style… so not only is he negotiating top priority contracts here, but he is also making trade calls, to Pierre's point. But I believe he has already met with Judd Moldaver, who represents Auston Matthews, here in Nashville. Undoubtedly, no different than Nylander, those conversations/negotiations are likely going to continue over the course of the week."

 
So similar to Nylander, Treliving will meet with Moldaver, who represents Matthews, and both parties will continue to discuss contract talks as July 1st approaches soon.
Unlike Nylander, however, Matthews' price tag will be interesting. Does he sign a short-term deal of, let's say three of four years and get a cap hit north of $12M per year, or does he change his mind and sign a long-term deal of north of six years and get a similar number?
Matthews is heading into the last year of his five-year deal he signed back in early December of 2019 that kicked in at the start of the 2019-20 season. When he initially signed it, fans were kind of wondering why the term wasn't longer. Well, I think we've figured that out recently, and it's because he probably wants to maximize his earnings. And with the salary cap expected to increase a million dollars next season and even more in the following years, he might want to sign short now and then sign a mega deal in three or four years.