Reports suggest Spencer Carbery could still be behind Maple Leafs bench next season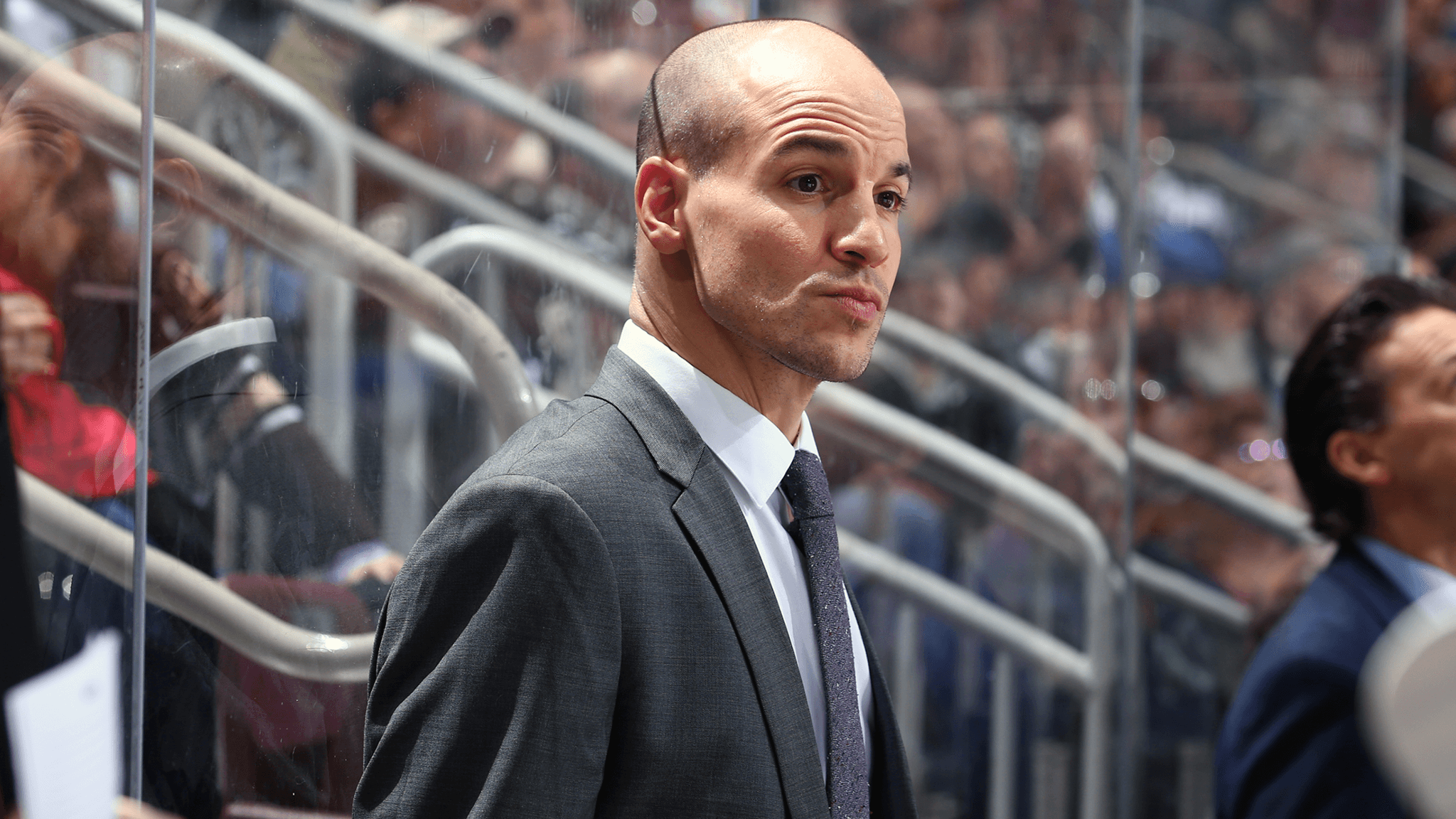 Photo credit:MapleLeafs.com
The special teams specialist could likely be back behind the Maple Leafs bench next season.
If you haven't been reading up on what's going around the hockey world (other than the Avalanche winning the Stanley Cup), then you might not know that Maple Leafs assistant coach Spencer Carbery was interviewing for a head coaching gig.
Last week on the 32 Thoughts podcast, Elliotte Friedman reported that the 40-year-old was among a number of coaches in the running to become the Boston Bruins' next head coach.
From Friedman on the 32 Thoughts Podcast:

"I think in Boston, it's going to be someone a bit fresher. It's going to be (Jim) Montgomery or it's going to be (Jay) Leach, or it's going to be (David) Quinn, I've heard Vellucci's name in there, Spencer Carbery. You know, Spencer Carbery is an interesting one because I forgot this — that when Toronto hired Carbery — the Maple Leafs were already down the road, and I think Boston tried to talk to him. And it was just a situation where it was too far gone."
But after the Bruins did a number of interviews throughout the week, it looks like Carbery didn't make the cut.
One of the reasons why Carbery was among the list of candidates for the job was because of his ties to the Bruins organization. During the 2017-18 season, he served as an assistant coach in Providence. After one season there, Carbery became the head coach of the Hershey Bears before arriving in Toronto.
After joining the Maple Leafs, the 40-year-old spearheaded Toronto's special teams, making them some of the best in the entire NHL. They had the number one power play in the league, while also ranking in the top-ten for penalty kill.
It's clear Carbery is a great coach and the Maple Leafs might have got lucky this time, but there are still more teams looking for a coach. If it isn't Boston that gets him, there's still Detroit and Winnipeg on the lookout.
And although there haven't been reports of Carbery interviewing for any more head coaching jobs, ESPN's Kevin Weekes says you should still be keeping an eye on him.
If the Maple Leafs can manage to keep the 40-year-old coach, they'll be in great hands for the season ahead. If not, the mystery will remain of who'll take over special team duties heading into next year.
PointsBet is live in Ontario. 
Get started here
.