Reviewing the Maple Leafs' 2021 NHL Draft class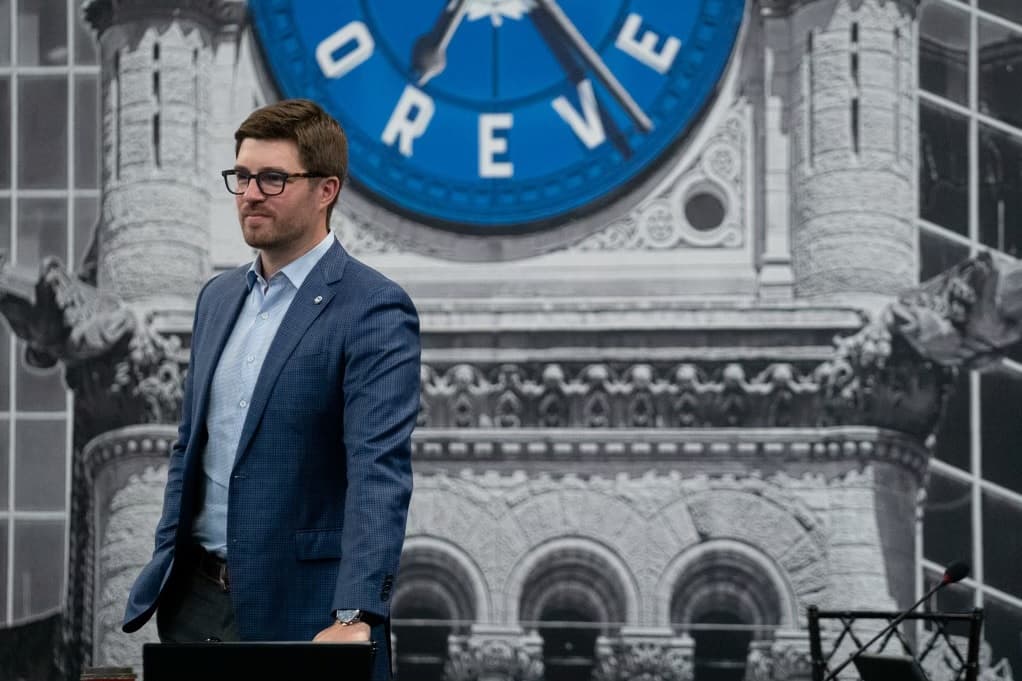 Photo credit:twitter.com/mapleleafs
Powered by InStat Hockey
---
The Maple Leafs added three prospects to their system in the 2021 NHL draft, and despite only having picks in the second, fifth, and sixth rounds, they were able to add some valuable pieces to the organization. They selected a projectable player with a relatively high floor in the second round, took a swing on a high-upside prospect with their fifth-round pick, and added another wildcard to the goaltending depth chart in the sixth round.
This was always going to be an unpredictable draft class with so many prospects having their seasons turned upside down due to the pandemic and the Leafs felt comfortable heading into the weekend with only three picks after adding 12 prospects to the organization in last year's draft.
"I think for us, last year we had a lot of picks and knowing that this year would be a little bit of a different type of season, and not knowing in October how it was going to play out… Our team was where we were at the trade deadline, we made a determination to move some of our draft capital out to try to give ourselves the best chance we could."

– Kyle Dubas, via NHL Network
The players added to the Leafs' organization this weekend are at least a couple of years away from potentially making an impact at the NHL level but Dubas and his staff did well to address a couple of organizational needs with their limited draft resources.
Without further ado, let's get to know the newest Leafs prospects:
Matthew Knies | Tri-City (USHL) | Second round, 57th overall
W | 6'2″ | 210 lbs
| | | | | | | |
| --- | --- | --- | --- | --- | --- | --- |
| Year | Team | League | GP | G | A | P |
| 2020-21 | Tri-City | USHL | 44 | 17 | 25 | 42 |
Knies finished his draft year on a high note, notching 12 goals and 10 assists in his final 14 regular season games for Tri-City in the USHL, and was a steady climber on public draft boards throughout the course of the season.
Bucking the team's recent draft trends, the Leafs opted for a big-bodied winger who plays a powerful game. The selection seems to fit with their philosophy in terms of handling the uncertainty of the 2021 draft class, choosing a player with a relatively safe floor as an NHL player after dealing away most of this year's draft capital.
Knies plays a straight-ahead, aggressive brand of hockey, relentlessly hunting pucks on the forecheck and using his big body to come away with contested pucks. His style of game isn't one that the Leafs' prospect pool features an abundance of, and though it is almost never wise to draft for current roster needs, the value Knies presented at this point in the draft happened to line up with a clear organizational need.
He has decent hands and can execute skilled moves in space but his greatest attribute might be his puck protection ability. He gets in front of checks, extending his leg or upper body to cut off the lane, and keeps defenders on his back while maintaining control of the puck.
He excels in the dump and chase game with well-placed dump-ins and a motor that is always revving, making life difficult on opposing defenders. Knies is a fine passer but needs to improve his processing speed in order to find his teammates in time for them to receive the feed and make a play with it. His shot is an ever-improving weapon and adding a bit more deception to his release will give him a chance to score a bit from the outside at the NHL level as well. There is some offensive upside in his game, but Knies' calling card as a pro will likely be his forechecking and puck retrieval abilities.
Knies' profile is strikingly similar to that of @Zach Hyman who is on his way to Edmonton in free agency, and though it might take a few years of development at the University of Minnesota, the 2021 second-rounder could eventually grow into a suitable replacement for the hard-working winger.
Ty Voit | Sarnia (OHL) | Fifth round, 153rd overall
W | 5'10" | 161 lbs
| | | | | | | |
| --- | --- | --- | --- | --- | --- | --- |
| Year | Team | League | GP | G | A | P |
| 2019-20 | Sarnia | OHL | 49 | 8 | 20 | 28 |
Voit is an intriguing prospect whose draft slot may reflect his unfortunate circumstances more than his talent level. The Sarnia Sting forward came in at number 27 on
EliteProspects.com's January draft rankings
but with OHL season never getting underway, he slipped down draft boards as other players took advantage of their playing time to increase their draft stock.
An undersized player, Voit has had a bit of a late growth spurt and added a couple of inches to his listed height from earlier in the season. He put his time to good use with OHL season on hold and will need to continue adding muscle to what is now a 5'10" frame.
Voit is an entertaining player to watch, bringing plenty of quickness and energy with every shift. He flies around the ice and doesn't shy away from the tough areas despite his small stature, using his size to his advantage to play between checks in the offensive zone.
Playing a mature game for his age, Voit processes things quickly to identify his options in a timely manner and he has the vision to hit teammates with passes through layers of coverage. He always keeps his feet moving and works to make himself available for a return feed after dishing the puck to a teammate, making him a threat off the rush.
Voit has looked dominant in flashes at the junior level but he won't be able to get by on his raw skills so much as he climbs the ranks, and adding more strength to his frame will help him withstand the rigors of professional hockey. He should be a key contributor upon his return to Sarnia for the 2021-22 season and, in time, could develop into an energetic, middle-six winger capable of driving offense at the NHL level.
Vyacheslav Peksa | Irbis Kazan (MHL) | Sixth round, 185th overall
G | 6'2″ | 163 lbs
| | | | | | |
| --- | --- | --- | --- | --- | --- |
| Year | Team | League | GP | GAA | SV% |
| 2020-21 | Irbis Kazan | MHL | 17 | 2.57 | .909 |
With their third and final selection in the 2021 draft, the Leafs added another goaltender to the system with the selection of over-ager Vyacheslav Peksa. He is a player the Leafs would be familiar with, playing in the same system as fellow Toronto goaltending prospect and 2020 fourth-round pick Artur Akhtyamov.
Peksa is an athletic goalie with a 6'2″ frame to build on but he wasn't on the radar of many scouts in the public sphere after going undrafted in his first year of eligibility. It appears the Leafs are comfortable with what they know about Peksa and the organization that will be guiding his development in the coming seasons but he is little more than a lottery ticket at this point in time.
(Statistics from EliteProspects.com)