Rocket Richard contenders, a Calder hopeful and Bruins continue to dominate: Around the Atlantic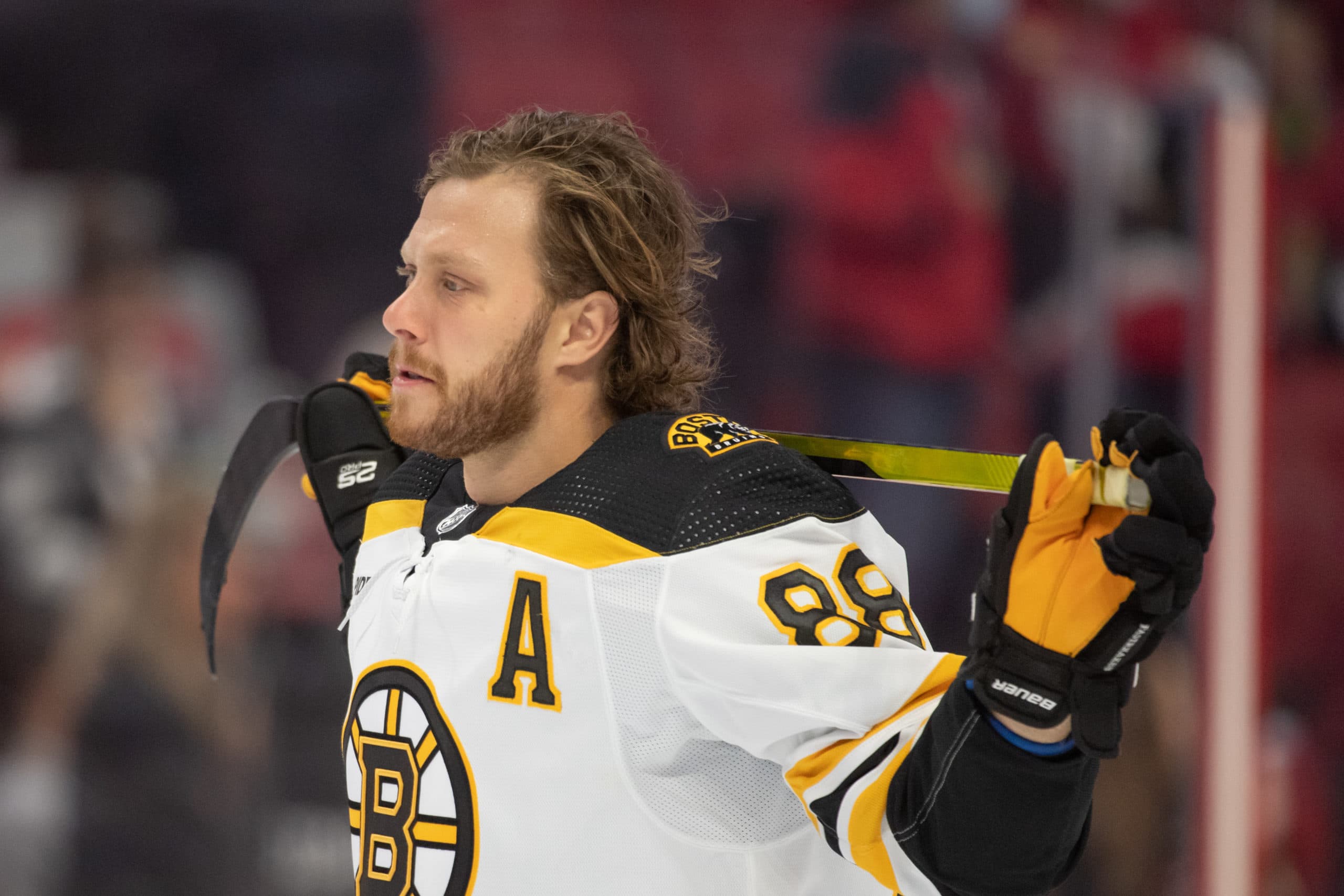 Photo credit:Marc DesRosiers-USA TODAY Sports
If you're not a fan of the Maple Leafs, there were lots of exciting developments in the Atlantic division this week. Unfortunately for most people reading this, that's not you, but we'll talk about it anyway.
Two snipers in the division put their names in consideration for the Rocket, a Senators player became a dark horse candidate for the Calder and the Red Wings lost a player to suspension. Oh, and the Bruins are stupid good right now.
Caufield and Pastrnak continue to light the lamp
With three goals in three games this week Cole Caufield is tied for second in the NHL in goals with seven, just two back of Connor McDavid.
30 games into his NHL career he had one measly goal. Then Martin St. Louis came to town and the sniper we all thought Caufield would be arrived. Since the Habs coaching change last season, Caufield has 29 goals in 46 games.
He's on pace for 57 goals this season, Auston Matthews is on pace for 21. Will either of these players continue at that rate? Absolutely not. Still, its impossible not be impressed with Caufield's production after such a slow start to his career.
It's safe to say he will be a thorn in the sides of Leafs goaltending for a long time and might even win a Rocket or two.
Scoring in each game he played this week, David Pastrnak is also tied for second in the league with seven goals. With no multi-goal games yet he has scored in seven of the Bruins nine games. More on him later.
Most of us thought an Atlantic division player would take home the Rocket Richard Trophy this summer, we just thought he'd be wearing blue and white. That said, the season is still very young and Matthews will get going.
Hot start for Pinto
A second-round pick in 2019, Shane Pinto looked promising joining the Senators late in the 2020-21 season after leaving the University of North Dakota. He was expected to be a Calder Trophy candidate last year but missed nearly the entire season due to a shoulder injury.
He's back now and better than expected. In eight games he leads all rookies in goals with six and is tied for second in points with seven.
Josh Norris will be for at least three months and probably longer, opening the door for Pinto to move up the lineup. If he can secure the role between Alex Debrincat and Claude Giroux there's no reason he can't continue to put up points and be a Calder finalist this season.
Rasmussen suspension
Red Wings forward Michael Rasmussen was suspended two games for his high stick on David Krejci. As he finished check he had his stick up high and came down with a chopping motion striking Krejci in the head. He received a two-minute penalty on the play.
The two-game suspension is another interesting decision by the head of player safety George Parros, considering Evgeny Kuznetsov was only given one game for his blatant swing of the stick to Kyle Burroughs' face last week.
It's hard to tell if there was any intent from Rasmussen on the play but it certainly didn't look as bad as Kuznetsov's.
Team of the Week
The NHL's top team takes home the Team of the Week this time around. Outscoring Dallas, Detroit and Columbus 12-2, the Boston Bruins went 3-0 to improve to 8-1 and extend their win streak to five games.
David Pastrnak led the way with three goals and four assists. He now has 17 points in nine games, good for second in the league.
Patrice Bergeron and Hampus Lindholm both had three points as well. Bergeron is at a point per game pace with nine in nine. Lindholm leads Bruins' defenders with seven points on the year.
Brad Marchand returned on Thursday scoring twice and adding an assist against the Red Wings. He sat out Friday as the Bruins didn't want to use him in a back-to-back yet.
Their goaltending has been extremely impressive too. Linus Ullmark stopped 60 of the 61 shots he faced this week. He's now 6-0 with a .945 SV% and 1.70 GAA. Jeremy Swayman turned away 28/29 shots versus the Wings.
This team looks to be a legitimate Stanley contender and they're doing it all without their best defenceman Charlie McAvoy. It the Leafs don't get it together soon, the Bruins are going to run away with this division.