Ryan O'Reilly: Back with the Maple Leafs or gone in 2023-24?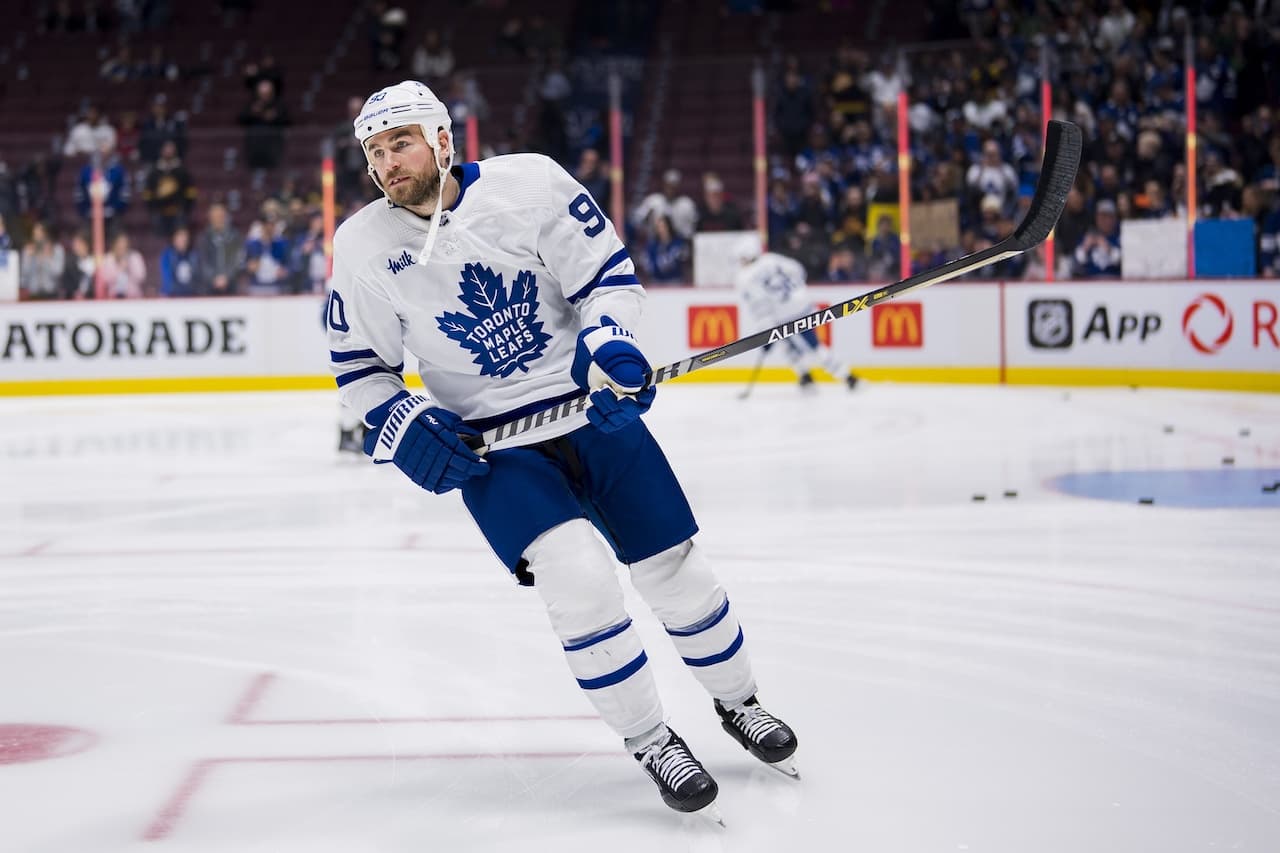 Photo credit:Bob Frid-USA TODAY Sports
When the Maple Leafs acquired Ryan O'Reilly from the St. Louis Blues, it seemed as though they might have won the golden ticket.
Toronto brought in a player who won the Stanley Cup, the Conn Smythe, and the Selke trophy all in the same year back in 2019. This was not only a chance for the Maple Leafs to tread longer in deep waters, but to also get closer to the promised land of the Stanley Cup Finals.
However we all know what happened next. Toronto held onto their life preserver for another week and a half — after slaying their first-round demons — before the Florida Panthers slashed all the air out of it.
O'Reilly, after looking like the golden ticket acquisition for the Maple Leafs, sunk along with the team that looked like it had a different swagger this year.
In the following game, O'Reilly contributed to two goals, assisting on Toronto's first of the game, as well as another game-tying goal late in the third period which sent an all-important Game 4 to overtime. Toronto ended up winning again in Tampa, putting a stranglehold on the series.
Five nights later, the Maple Leafs exorcised their demons, moving on to the second round of the playoffs for the first time since 2004. O'Reilly, who played a key role in the series, had an impressive five points in six games.
It's clear that the 32-year-old brought experience to the Maple Leafs, both on and off the ice. And wherever O'Reilly was placed, he was vital to a team that's been through constant heartbreak.
Boasting the nickname, "
The Factor
," O'Reilly was indeed that, and at some points, maybe
even more
for the Maple Leafs.
However, now, the 32-year-old stands at a crossroads. He's got options laying in both of his hands. Sign a more team-friendly deal with Toronto, his childhood team. Or, cash in elsewhere, in what could be the final big contract of his illustrious career.
Before we go any further, let's be frank. O'Reilly isn't returning to the Maple Leafs and it was clear during his end-of-season media availability where
he said
, "just to be part of this organization was an amazing thing."
The 32-year-old also said playing for Toronto was something he'll "always cherish." To me, that sounds like a player who won't be back in a Maple Leafs uniform next season.
Contract Projection: 4 years, $5.5 million
O'Reilly is still someone who can contribute in this league at a high level, though it seems unlikely it'll be in Toronto for money like that.
With the salary cap only going up by $1 million, the Maple Leafs are still left trying to squeeze their way to the cap ceiling. Bringing in someone who makes that much — without moving out one of their core players — wouldn't make sense. Especially at 32-years-old.
Although his experience might be unmatched in the open market, O'Reilly's footspeed really hinders his play at this point in his career. And if you add that to a Maple Leafs team that should want to get faster, this isn't logical addition to the team.
If the 32-year-old were to return, I believe it would have to be on a lower term and lower AAV deal, which I can't see happening with the massive opportunity in front of him to cash in.
O'Reilly has one more chance to make the most money he can in his career, and he should take that path in free agency on July 1st.