Ryan O'Reilly makes long-awaited return in time for big game against Bruins: Leafs Practice Notes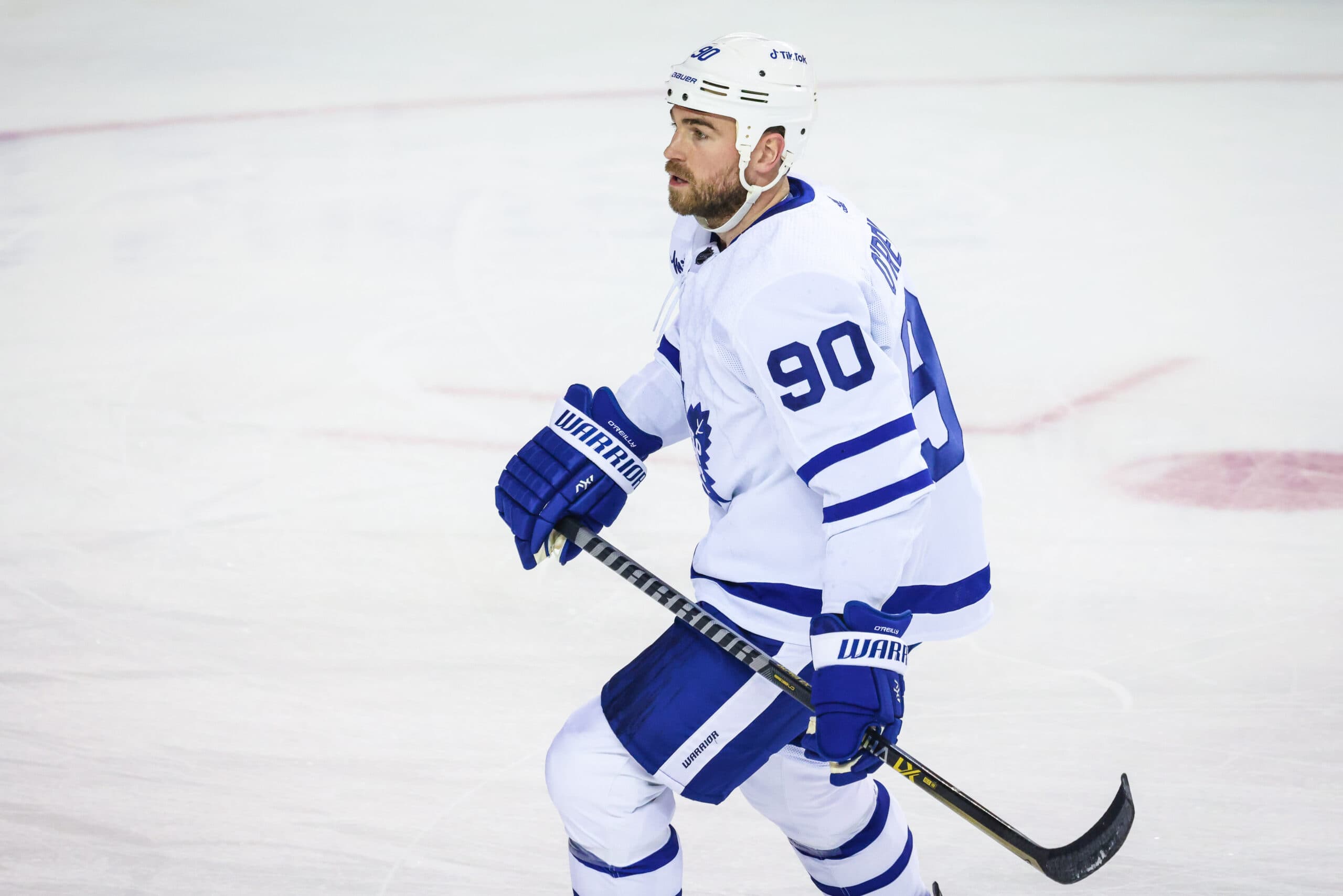 Photo credit:Sergei Belski-USA TODAY Sports
After a 4-2 win over the basement dwelling Columbus Blue Jackets on Tuesday, the Maple Leafs got back to work, with a familiar face taking in a full practice.
It's been one month since Ryan O'Reilly's last game for Toronto, in which he suffered a broken finger. The 32-year-old took part in the Maple Leafs' morning skate on Tuesday, but stayed out for extra work after, confirming he wouldn't return just yet.
However, on Wednesday, when Toronto stepped foot on the ice for practice, O'Reilly was in a regulars jersey, meaning good things are to come.
And they officially have.
The 32-year-old will return to the lineup on Thursday when the Maple Leafs take on the best team in the NHL, the Boston Bruins. A great test for the team, but also for O'Reilly since he hasn't played a game in over a month.
In terms of lines for Thursday's game, this is how they shaped out at practice Wednesday afternoon:
What sticks out right away to me is that O'Reilly won't be getting either one of William Nylander or Mitch Marner on his wings. Instead, he'll have Alex Kerfoot and Noel Acciari on his sides, which could make for a great defensive third line.
Both Nylander and Marner will be on John Tavares' wings, and that could go very well, or very horribly. It will obviously be a good thing for that line specifically, but not spreading the wealth could hurt the Maple Leafs depth.
I'd personally move one of Nylander or Marner to O'Reilly's wing, at least to give him a solid play driver. Though again, I don't hate that third line, especially in the defensive end.
The odd men out at forward are Nick Abruzzese and Wayne Simmonds. It's very possible that we see Abruzzese returned to the Marlies in the next day or so.
When it comes to Toronto's defence, it's once again being shuffled around. Jake McCabe is paired with TJ Brodie in what likely could be a great shutdown pairing in the playoffs vs. the Tampa Bay Lightning.
Mark Giordano finds himself with Justin Holl again, as he did in the playoffs last year against the Lightning. They were a strong pairing then, and will get tested on Thursday vs. Boston.
Morgan Rielly and Luke Schenn round out the Maple Leafs' defence pairings. I believe there could be a lot of success from this duo come playoff time if they remain together.
With the subtle errors that Timothy Liljegren has made in the last couple of games, he finds himself on the outside looking in once again. He skated alongside Erik Gustafsson on Wednesday afternoon.
The Maple Leafs have five games remaining on the season and they're six points up on Tampa for home-ice advantage. Each of these games are incredibly for two reasons: Home ice and solidifying an optimal lineup for the first round of the playoffs.
It all begins on Thursday night when the Maple Leafs travel to Boston to take on the Bruins. Puck drop for that game is 7PM ET.