Sam Lafferty has been traded to the Canucks for a fifth round pick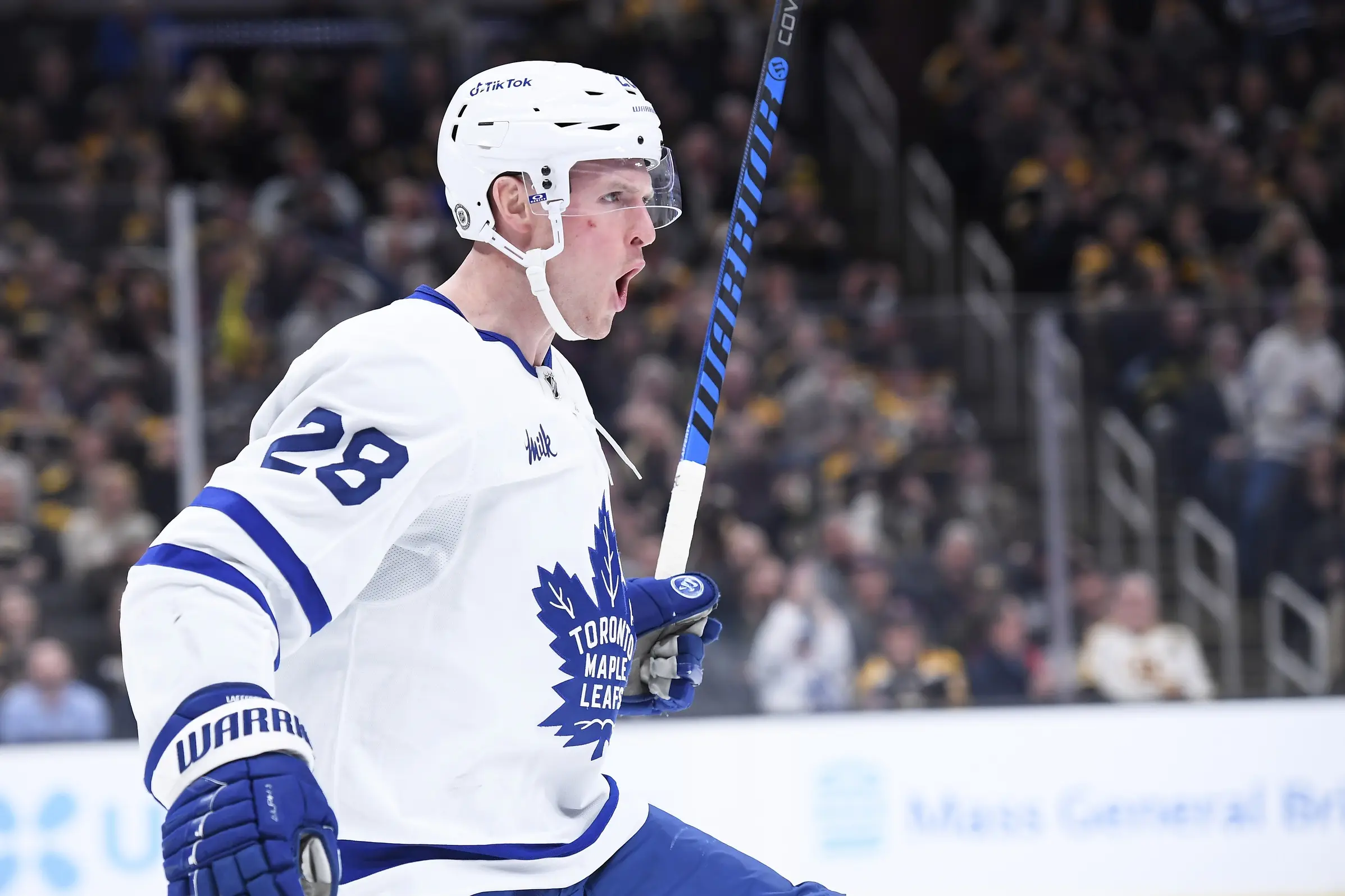 Photo credit:© Bob DeChiara-USA TODAY Sports
The Sam Lafferty era in Toronto has come to an end barely eight months after it began as he is set to head out to the other side of the country.
The Leafs sent Laffery to the Canucks in exchange for a fifth-round pick in 2024. This move gives Toronto eight picks to use for next year's draft and, crucially, clears up $1.15 million in cap space.
He was originally brought over as part of a trade with the Blackhawks that saw the Leafs also acquire Jake McCabe in exchange for two fringe players, a conditional first-round pick in 2025, and a second-round pick in 2026. Lafferty would go on to produce a combined 27 points (12 goals and 15 assists) in 70 games played while adding three points (one goal and two assists) in nine playoff games.
He suited up in four preseason games this fall and registered a goal and an assist in that span. Lafferty even got a stint on the second line alongside John Tavares, but either upper management wasn't fully satisfied with the results or the sudden emergence of Fraser Minten forced their hand.
Either way, this trade does provide some cap relief for the Leafs as they simultaneously made their final roster cuts in the leadup to the regular season commencing on Wednesday. Combined with this transaction and placing Jake Muzzin, Matt Murray, and Conor Timmins on LTIR, Toronto should have ample room to keep Minten and sign Noah Gregor.
Things are about to ramp up in terms of transactions for the Leafs, so buckle up.