Sandin to miss Thursday's game, Samsonov starts, Hunt debut waits: Leafs practice notes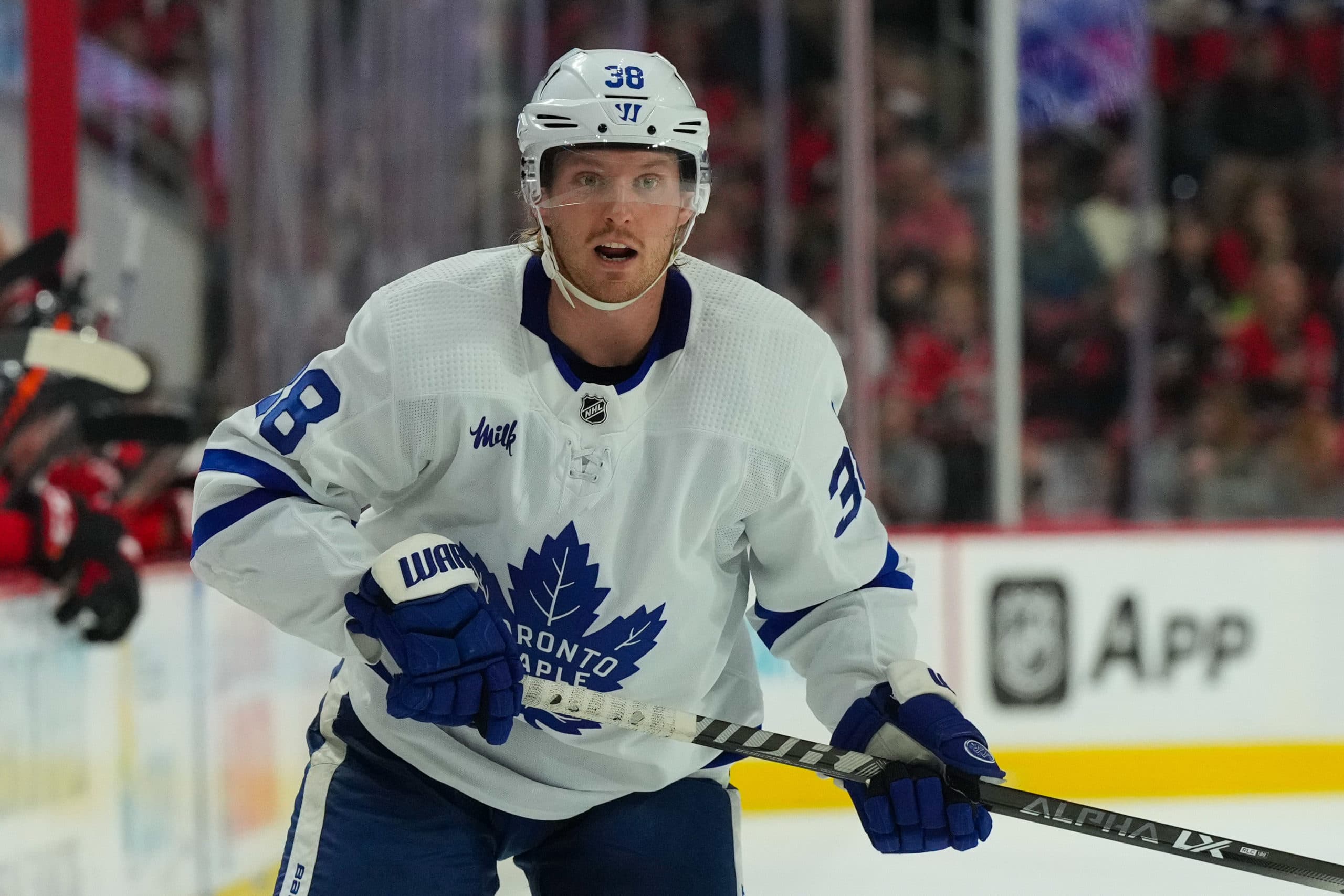 Photo credit:James Guillory-USA TODAY Sports
The Maple Leafs skated one more time before their final game until after Christmas.
In terms of players missing from practice, the early obvious one is Rasmus Sandin. The 22-year-old suffered a neck injury in Tuesday night's game against the Tampa Bay Lightning.
With Sandin not skating, Jordie Benn took his place alongside Timothy Liljegren on the Maple Leafs' second defence pairing. The 35-year-old defenceman hasn't been in the lineup since he was injured back on November 23rd against the New Jersey Devils.
There was no word from Keefe on whether Benn would get into the lineup, but the defenceman says he feels "good."
"It's great," Benn said after Wednesday's practice about the possibility of playing alongside Liljegren. "We had that little conditioning stint together in the minors and it was a good practice today."
Although it seems like from the line rushes that newly acquired forward Dryden Hunt will play, Keefe clarified after practice that it will not be the case. Since the 27-year-old did arrive in Toronto on Tuesday, he still needs some time to get acclimated to the systems and everything else.
It's possible that he plays in one of Toronto's games right out of the Christmas break. For now, Keefe says the forward lines will remain the same as they were against the Lightning.
"We've got the break right around the corner here, so today was a good chance for him (Hunt) to get acclimated." Said Keefe. "He's not going to play tomorrow but we'll have him involved in our warmup and our meetings and such, and just try to make it so when he comes back from the break with us, that he's a little bit further ahead."
When it comes to who's in net for the Maple Leafs' final game before the break, Keefe wasted no time in saying it will be Ilya Samsonov.
The 25-year-old goaltender is coming off his worst performance as a Maple Leaf, allowing five goals on 28 shots against his former team, the Washington Capitals. Though he still has nine wins in 12 games and a .929 save percentage, which is good enough for second in the NHL.
Playing against a struggling team like the Philadelphia Flyers will likely allow him to go into the holiday break with another win under his belt.
Toronto's final game before the break is on Thursday at 2PM ET against the Flyers. It'll be a special jersey game, though, as the Maple Leafs wearing their 'Back to the Flipside' drewhouse collab uniform. Add that together with the game being in the afternoon and you have a recipe for a special showing from Mitch Marner.
Once that game ends, Toronto will likely be off until either Boxing Day, or when they play in St. Louis on December 27th.