Scott's Thoughts: Why have the Leafs seemed "inconsistent"?
It's weird. The Leafs are currently 5-2, tied for first in the division, and have even gotten point per game or better offense from the big four through seven games. But something seems off with this team.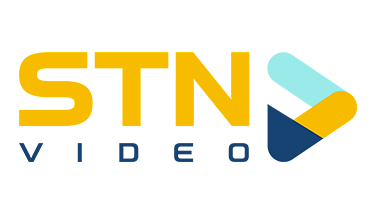 Every game they play, they always have stretches where they can't get anything going. Not just that, but they also don't seem like they're generating chances like they used to. Well, thankfully, there's a bit of reasoning behind why. The Leafs haven't looked like they've been creating chances because they haven't been creating chances.
So far this season, the Leafs expected goals numbers have been mediocre at best. Expected goals helps us measure scoring chances because it measures each shot attempt and weighs it based on how much of a scoring chance it is. An unscreened point shot isn't going to contribute much to it, while a shot into a wide open net off a rebound or cross crease pass will weigh a lot higher on it.
So far, the Leafs have only had 49.72% of the expected goals share at even strength. It's not entirely bad, as that's still really close to break even, and it still ranks 13th in the league. But, they're below 50% while having 57.02% of the shot attempts at even strength, and this comes after the team was 5th in the league last year at it after hiring Sheldon Keefe.
On a game by game basis, it also fluctuates around. Of the seven games they've played, only three of them have seen them fair better in even strength expected goals (with one of them being just a 50.73% xGF% from yesterday's Flames game). After two rough games to start the season, they seemed to improve with better chances in the second Sens game and the Jets game, but struggled again the next few games.
Now, this was also a problem they had to start last season that ended up being because they were taking a ton of shots from the point, but that ended up being solved because of Babcock getting fired.
And so far this season, that's also a problem. The Leafs have four defensemen in their top ten for individual shot attempts with Muzzin at 2nd, Rielly at 4th, Brodie at 7th, and Holl at 10th. That's fine if they're creating scoring chances, but they aren't. In fact, they rank just 10th, 13th, 16th, and 18th on the team in that regard.
It's not just the defense though. The entire team has been pretty bad at creating scoring chances this season.
via Evolving Hockey
So far the only player who has generated enough chances at even strength to constitute a goal is Auston Matthews, which through seven games is a bit too low. Only Hyman, Tavares, Marner, and Nylander have generated anything close to that, but it doesn't seem like enough for a top six that's known for creating scoring chances.
Some of this could be because of the Leafs weakened forward depth this season. After the top six (when healthy), the third line mostly acts as a shutdown line, so it's main goal isn't exactly to create scoring chances, and then the fourth line has been really rocky, as Simmonds, Spezza, and Barabonov are the three worst players on the team (with more than one game) in both even strength CF% and xGF%. That not only doesn't help the Leafs overall numbers, but it also allows the opponents to draw a bigger focus to shutting down the top six without worrying too much about the bottom six making them pay.
That said, it's not all bad. While the Leafs aren't creating scoring chances, they've been very good defensively to start the season, something that rarely happens with the Leafs. At even strength, the Leafs are 5th in shots against per 60, 6th in fenwick against per 60, 5th in shot attempts against per 60, and 14th in scoring chances against per 60. Not the best everywhere, but far better than what we've seen in the past.
It could be possible that the lack of scoring chances might be because Keefe is looking to focus on defense for the early part of the season, but they have been getting a lot of shot attempts off too, just not as scoring chances. For now, let's just hope this just the product of a small 7 game sample and not a long term concern.