SDA on the way, Knies heating up, Voit finding twine: Leafs Prospect Roundup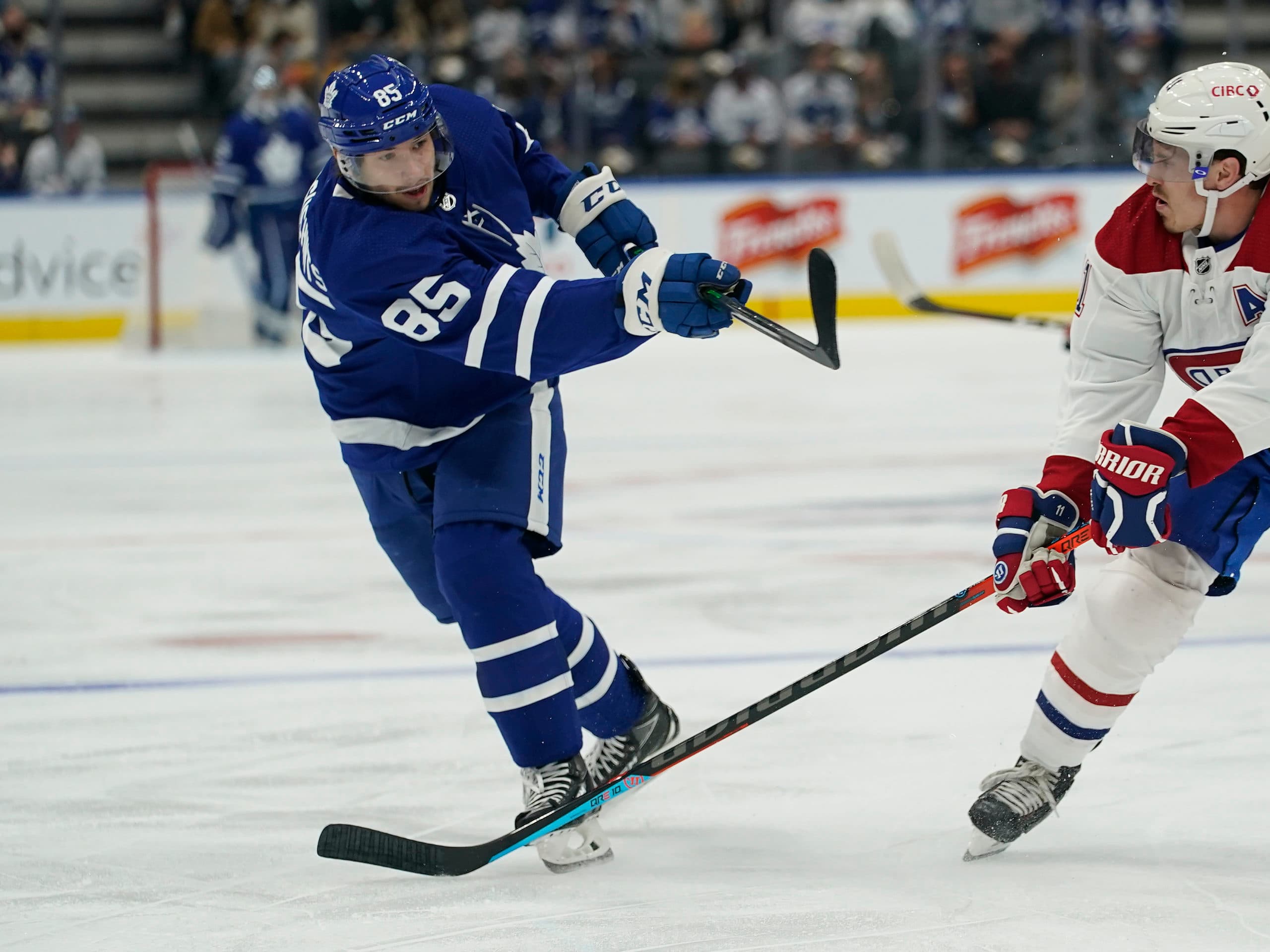 Photo credit:John E. Sokolowski-USA TODAY Sports
The Leafs have failed to supplement their roster with cheap, homegrown talent in recent years after some mostly fruitless drafts during the Lou Lamoriello era, but we may be starting to see the beginnings of the Leafs' next youth movement. Building through the draft is paramount for any organization looking to sustain success, and the Leafs are hoping this next wave of young players will eventually aid them in doing just that.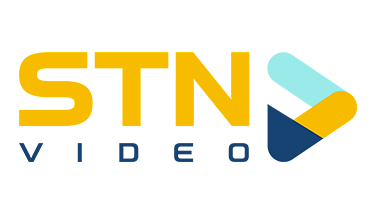 Kyle Dubas' first draft at the helm of the Leafs was in 2018, when they landed Rasmus Sandin with the 29th pick after trading down from the 25th spot. Sandin took the fast track to the NHL and appears to be growing into a player capable of handling top-four minutes, but he isn't the only player from that draft class who has factored in for the Leafs so far in 2022-23.
Mac Hollowell, who recently earned his first call to the NHL and has registered a pair of assists through six games, was chosen in the fourth round as an overaged prospect. Filip Král was drafted in the fifth round and got his first taste of NHL action earlier this season, suiting up for a pair of games and holding his own in limited minutes. Pontus Holmberg was another prospect who had been passed over the year prior, and the Leafs traded up into the sixth round to ensure they were able to select him. It is still early in his career, but he has been on a steady upward trajectory over the last few years and, in his first full season in North America, has already locked down a job centering one of the Leafs' bottom-six units.
Now, it looks like another pick from the 2018 draft class is close to making his NHL debut. The club announced on Sunday that Semyon Der-Arguchintsev – the player chosen with the third-rounder the team acquired when they traded down for Sandin – has been called up to the NHL.
This time last year, it appeared as though SDA was a long way from breaking into the NHL. His offensive toolkit, built around elite puck skills, high-end vision, and great agility, has never been in question. Despite those skills, his lack of size and strength, combined with an unrefined defensive game and lack of assertiveness offensively, led to some difficult moments in his first season of AHL hockey.
This season has been a different story for Der-Arguchintsev, and his game has taken a notable step forward. He has been a consistent offensive driver for the Marlies and has diversified his attack, becoming a more viable shooting threat. After registering 13 goals and 19 assists in 51 games last season, he already has six goals and 12 assists for 18 points in 20 games.
On top of the increase in production, the Marlies haven't been giving up nearly as much to opposing teams when SDA is out there. Part of that is probably the result of him playing on the wing more regularly, but he has helped tilt the ice in the Marlies' favor due in large part to his ability to transition the puck and maintain offensive pressure with skilled and creative reads in the opposing zone.
It remains to be seen whether Der-Arguchintsev will get into the lineup or if he has just been recalled as insurance or to reward his progress with a few days of NHL pay. Either way, SDA should be commended for the growth he has shown, and it appears that he is the next player from that first wave of Dubas draft picks set to factor into the Leafs' lineup.
Matthew Knies | W | Minnesota (NCAA)
Another prospect who could end up playing games for the Leafs later this season, Knies had a nice weekend for the Gophers as they picked up a couple of tidy wins over the Michigan State Spartans.
Friday's contest was a tight one through two periods, but Minnesota pulled away in the third period, with Knies scoring to put his team ahead 4-0 with just under eight minutes remaining in the final frame. It was Knies' only point in the contest but his line, featuring 2022 first-rounders Logan Cooley and Jimmy Snuggerud, was a driving force throughout.
Knies would once again put his team up 4-0 in Saturday's rematch, establishing body position in front of the net before deftly redirecting the puck into the back of the net for his 11th goal of the season. Michigan State would make a push in the third period, but the Gophers were able to hold on as Knies notched an assist on a late insurance marker from Brock Faber.
With three points over the weekend, Knies now has four goals and four assists in his last five games. For the season, he is up to 11 goals and eight assists in 18 games and remains a key part of one of the most dominant lines in all of college hockey.
Ty Voit | C/W | Sarnia (OHL)
Voit is a player who actually shares a lot of similarities with Der-Arguchintsev. Both are diminutive playmaking forwards with sublime offensive vision and great passing ability, but Voit's junior production is a step or two above what SDA was able to accomplish during his time in the OHL.
It has been a monster start to the season for Voit, and he continued that this past weekend to extend his lead in the OHL scoring race. He tallied a goal and two assists in a 6-5 shootout loss to Oshawa on Friday, scored another goal and two assists in a 6-3 win over Saginaw on Saturday, and then added another goal and assist in an OT loss to Barrie on Sunday.
After going 15 games without finding the back of the net, Voit has goals in three straight games after his outburst on the weekend. Known primarily for his playmaking abilities, it appeared as though he made a concerted effort to get more pucks to the net. Voit was credited with six shots on goal in Friday's contest before firing an eye-popping 11 shots on goal in Sunday's overtime loss.
Now with nine goals and 39 assists for 48 points in just 27 games, Voit is 11 points clear of the OHL's second-leading scorer. We should soon know whether his offensive explosion this season has been enough to earn a shot with Team USA at the upcoming World Juniors.
Notes from the rest of the prospect pool:
Consistent playing time has been tough to come by for Nick Robertson in recent weeks, but he should be in line for an extended opportunity to cement his place in the lineup with the recent injury to Calle Järnkrok, who is expected to miss at least the next two weeks. Robertson was elevated to the second line with John Tavares and Mitch Marner for Saturday's game against the Lightning, and played a mostly solid 13:35 of ice time while being held off the scoresheet. He was part of generating a couple of chances but he'll need to start converting on those opportunities if he is going to stake claim to a permanent spot in the lineup.
The Kamloops Blazers pummeled Connor Bedard's Regina Pats last Wednesday by a score of 9-3 and Minten got in on the action with a pair of goals and an assist. He was held scoreless in the next two games and now sits at nine goals and 13 assists in 16 games so far this season.
It was perhaps a bit surprising that Der-Arguchintsev earned the call to the big club before Alex Steeves, but he can't be far behind with the way he has played so far this season. Steeves notched a point in each of the Marlies' three games last week to extend his point streak to five games. He now sits second in team scoring with seven goals and 13 assists in 21 games.
2022 fifth-rounder Nikita Grebyonkin continues to produce at an impressive rate for a 19-year-old in the KHL and he notched three points last week, including a two goal outing against Torpedo on Friday. He now has three goals and five assists in 23 games, but he barely saw the ice for the first 12 of those before he was loaned to Amur. He currently sits second in KHL scoring among 2022 draftees, just behind first-rounder Danila Yurov and third-rounder Viktor Neuchev, and leads the way in points per game.
It was a solid week for Toronto's goaltending prospects. Artur Akhtyamov stopped 25 of 26 shots in a 1-0 loss to bring his season long save percentage to a sparkling .941, Vyacheslav Peksa stopped 23 of 24 shots in a shootout win, Dennis Hildeby stopped 33 of 35 in a 3-2 victory, and Joseph Woll bounced back from a mediocre outing on Friday to make 32 saves in a 3-1 win for the Marlies on Sunday.
Brandon Lisowsky scored a pair of goals and an assist over three games last week and now has 11 goals and 14 assists in 24 games to begin the season. The Leafs have to be pleased with the early returns on their seventh-round pick from the 2022 draft.
St. Cloud State returned to action over the weekend, and Veeti Miettinen was productive in a couple of victories over North Dakota. He tallied a goal and three assists over the two games and now has 16 points in 16 games for the Huskies this season.
Dmitry Ovchinnikov scored his fifth goal of the season in a win over Ak Bars last Wednesday. It has been an underwhelming season for Ovchinnikov but he now has two goals in his last five games.
Joe Miller scored his fourth goal of his freshman campaign in Harvard's OT win over Colorado on Friday. He is up to seven points in 11 games.
2020 seventh-round pick John Fusco scored his first goal of the season and his first since transferring to Dartmouth. The 21-year-old blueliner has four points in 10 games so far this season.
Undrafted free agent signing Max Ellis scored his first professional goal for the Marlies on Friday. He turned some heads with his tenacity in the preseason, and now has five points in 13 games to begin his first full season of professional hockey.
(Statistics from EliteProspects.com)