Semyon Der-Arguchintsev's biggest year of career begins with successful Leafs camp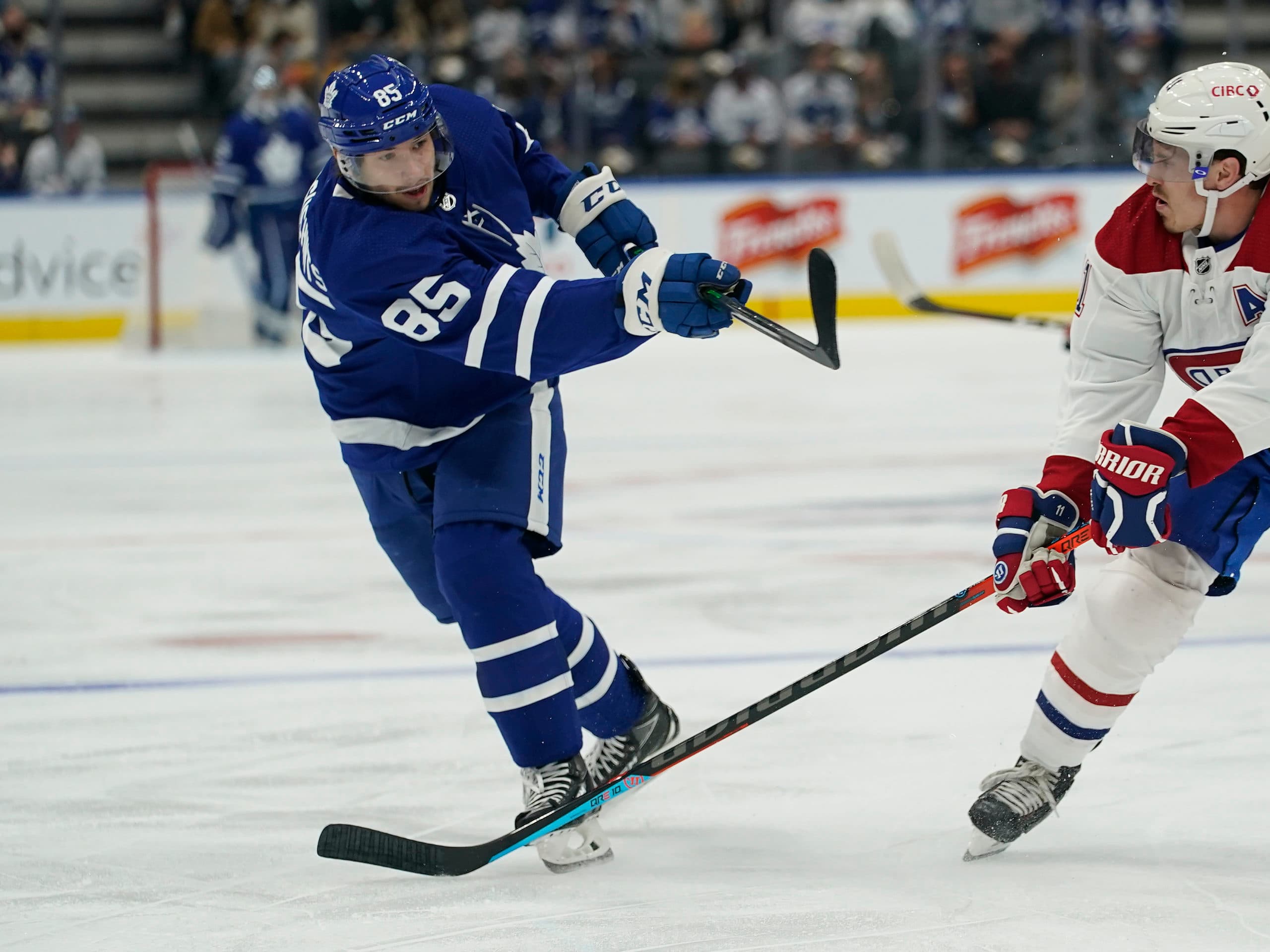 Photo credit:John E. Sokolowski-USA TODAY Sports
His second AHL season, a chance to prove what he can do with the puck — this is a massive year for Maple Leafs' prospect, Semyon Der-Arguchintsev.
The 22-year-old wasn't going to make the NHL squad out of camp with the amount of resources Toronto already has. But it's always a good test to see where his play is compared to other NHL players.
He fared pretty good this time around.
Der-Arguchintsev played in two of the Maple Leafs' pre-season games (so far) — the second game of the doubleheader against Ottawa on September 24th and another game vs. Ottawa on September 30th.
In both games, the 22-year-old was clearly visible, making the silky plays he can while the puck is on his stick. Although he did play further down the lineup in both games, Der-Arguchintsev was able to showcase the confidence that makes him a special player.
There may still be some kinks that need sorting, such as using his body more against stronger players, or just making the right play at every moment. But from where he was a couple of years ago to now —
the 22-year-old is a completely different player
.
Der-Arguchintsev thrives when he's in close proximity to the puck — with or without it. The more engaged he is with the game, the more he can use his hockey IQ to make one of the many plays that just make you tilt your head.
I like to say his craftiness is similar to Mitch Marner's, but not at the same level, obviously. There's a lot of similarities in the two players; they can create plays out of nothing, make passes that you didn't think were possible, and both wanted to add a better shot to their repertoire.
(He's the AHL's Mitch Marner at the moment.)
But as Maple Leafs training camp rolls on, so do the cuts. We saw them on Monday when Toronto announced that a
number of players were going down to the Marlies
, and there are more looming as some take in a few days in Gravenhurst, Ontario, while a few others stay back in Toronto.
It's a good sign that Der-Arguchintsev made it to what likely is the second round of cuts. And after being named one of the most improved Marlies last season by head coach Greg Moore, this situation is seemingly a positive in my eyes.
The 22-year-old — although with the Maple Leafs for only a few weeks — improved after each game and practice he was in. Him not making the Maple Leafs isn't a negative because the 22-year-old is going to have a massive role with the Marlies this year.
Possibly the first or second line centre, but he does need to become a better faceoff taker.
This training camp was a place for him to showcase his skillset, but Der-Arguchintsev will be able to do it on a much more consistent level down in the AHL. And if it's anything compared to last season, or better, there could be a lot of debate around him and where he might fit when this time comes next year.
It's the final season of his entry-level contract, too, so he ought to make it a difficult decision for the Maple Leafs come next summer.