Seravalli: Pierre Engvall could miss some time due to a nagging injury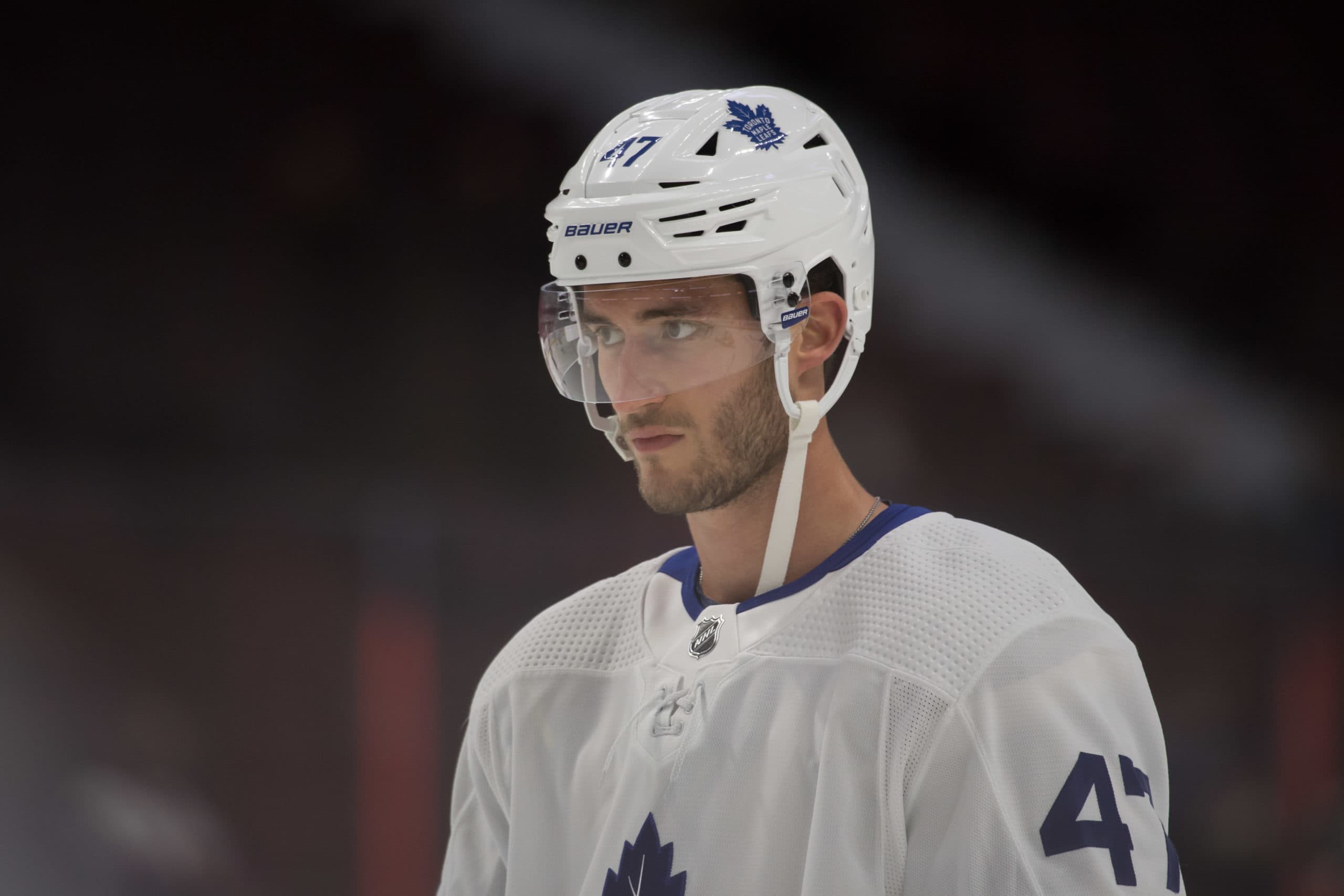 Photo credit:Marc DesRosiers-USA TODAY Sports
The start of the regular season may still be a few weeks away, but reports indicate that one of the Leafs' key players in their bottom-six may miss some time.
I do think they have been dealing with a little bit of an injury up-front. I think Pierre Engvall has been a little bit banged up this summer and may miss a little bit of time. So that would be one way to manage their cap a little bit is if Engvall is out, but all is done is kick the can down the road.
There is quite a bit to unpack from this bit of information and it goes beyond just the lineup shuffling that will inevitably ensue.
Engvall is coming off a strong season where he set career highs all across the board with 15 goals, 20 assists, and 35 points. He would go on to add three assists in their first-round series against the Lightning, though all three came in Game 3 and two of them were on empty-net goals. That in combination with Engvall playing an instrumental role in the third line having a dominant season helped earn him a one-year extension and a significant pay raise.
Losing him for any amount of time is going to sting because of his prominence in the bottom-six along with his effectiveness on the PK where he accounted for 15% of their league-leading 13 shorthanded goals. This will allow Sheldon Keefe to experiment with different line combinations for the third line to see what works. Expect to see guys like Zach-Aston Reese, @Denis Malgin, @Adam Gaudette, and @Pontus Holmberg among others get a look alongside @David Kampf in training camp and during the preseason.
As Seravalli implies, this could help present an opportunity to clear up some more cap space
in an effort to get
@Rasmus Sandin signed but will also delay the inevitable cap crunch once Engvall is cleared to return. His salary for the year is $2.25 million and putting him on IR would bring the Leafs' cap hit up to $757K.
This obviously won't be enough to match his contract demands so there would need to be another player shipped out in order to make this work as that will be the only way to prevent a cap crunch from occurring. That means one of Alex Kerfoot or @Justin Holl will need to be moved in a salary dump that could get the Leafs to as much as $4.25 million in cap space temporarily.
How much time Engvall will miss remains to be seen, but his absence will leave a gaping hole in the bottom-six. Training camp is set to begin on Wednesday.