Seravalli: The Leafs reportedly have expressed interest in Brandon Hagel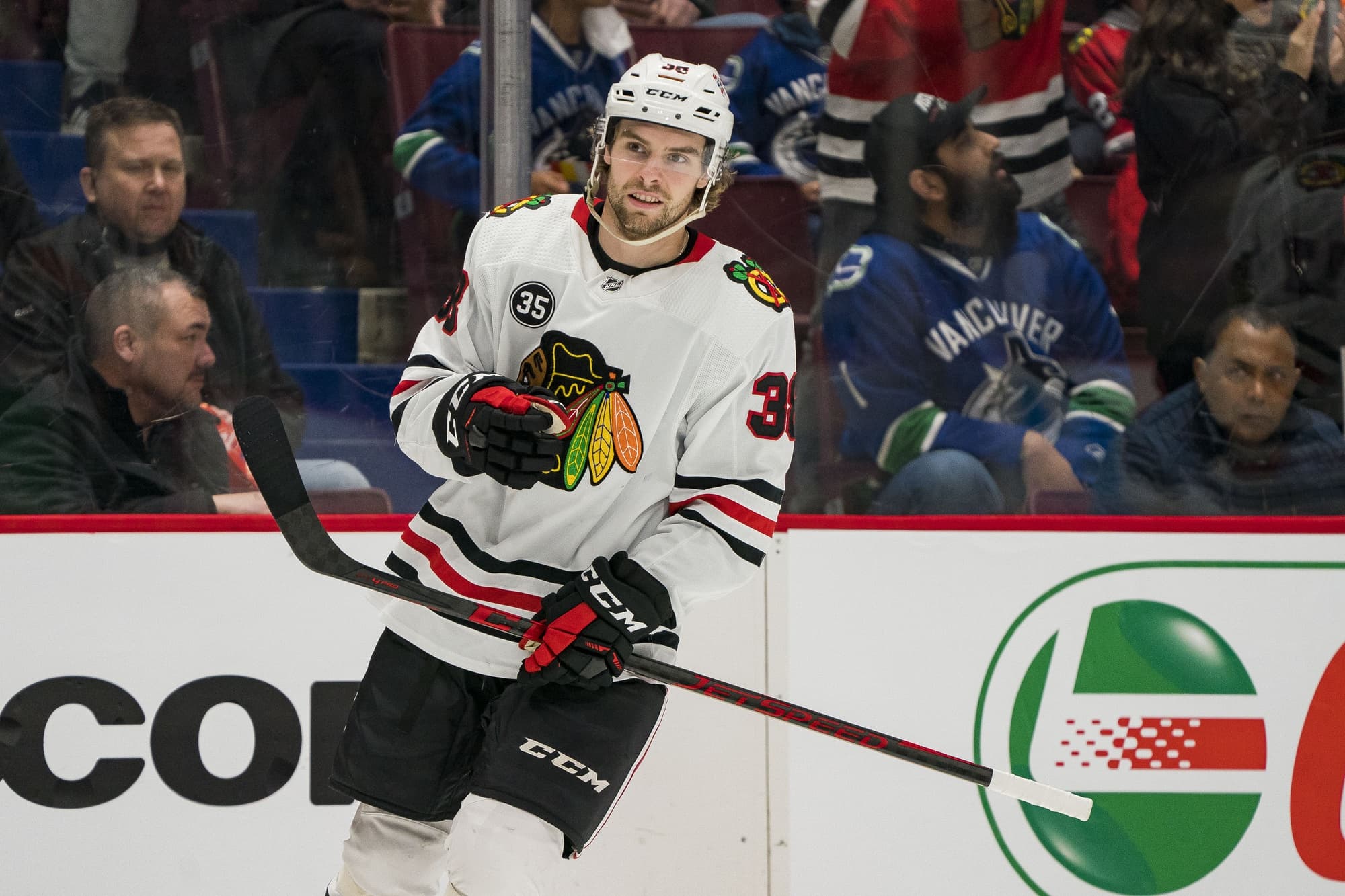 Photo credit:© Bob Frid-USA TODAY Sports
With the Winter Olympics wrapping up and the Super Bowl well in the rearview mirror, trade speculation in the NHL is beginning to pick up steam as the playoff push commences. The Leafs are no different as it is well known that the team is looking to make an upgrade on their blueline and are hoping to clear up some cap space to help make the necessary moves. (@Nick Ritchie
being the obvious trade candidate
)
At least four teams are known to have engaged in conversation on Hagel: Florida, Toronto, New Jersey and Calgary. The Flames likely moved on to Toffoli; the Maple Leafs are focused on defense. But Hagel's contract and cost certainty is making teams drool. He is in first-round pick plus top prospect territory, which is understandable given the contract, his production and style of play.
On the surface, seeing that high of a price tag on a player who had a previous career-high of 24 seems like quite the reach, even if Hagel is only 23-years-old. But when you consider not only is he cost-controlled for the next two seasons beyond this one, has yet to enter his peak, and would be an RFA when his current deal at a $1.5 million cap hot expires in 2024, it provides a better explanation as to why Chicago may be wanting a big package in return.
Being signed to a cheap deal and being on the right side of 30 can't be the only reason why a team like the Leafs might be interested in him. Seravalli mentioned that Hagel could become this year's version of @Blake Coleman and @Barclay Goodrow, the former being a player
I have discussed numerous times
in the past as a perfect fit for the Leafs. While Coleman will not be available for the foreseeable future,
a player like him
would work well in the middle six by adding that two-way play and snarl that would work wonders in the postseason.
This might explain why the Leafs have some interest in Hagel: he fulfills that role and is still getting better.
This season has seen Hagel take a big step forward in establishing himself at the NHL level and has found some success as a result. His 27 points (14 goals and 13 assists) in 44 games played is already a career-high and is on pace to finish with roughly 50 points. He has drawn 10 more penalties than has taken, has a turnover +/- of 13, and has a combined 50 hits and blocks on the year. He is doing all of this while playing in the top six for a Chicago team that is closer to the NHL basement than the playoffs, so the fact that he is holding his own in just his second full season of duty is an encouraging sign.
| | | | | | | | | | |
| --- | --- | --- | --- | --- | --- | --- | --- | --- | --- |
| PLAYER | CF% | FF% | SF% | GF% | XGF% | SCF% | HDCF% | HDGF% | PDO |
| HAGEL | 50.99 | 50.43 | 49.92 | 45.45 | 46.82 | 47.96 | 47.96 | 46.15 | 0.983 |
Note: All numbers are at 5v5
Up to this point, Hagel's most common linemates have been @Patrick Kane and @Dylan Strome and the trio have been one of Chicago's best considering the team is having a down year.
Despite only playing less than 90 minutes together at 5v5
, their underlying metrics are vastly better when they take the ice compared to when all three aren't on. When the three players are on their own, he still does well while Kane and Strome see some significant regression.
Hagel's ability to move up and down the lineup and find success combined with his sandpaper playstyle and effective playstyle on the penalty kill could result in him being a modern-day Darcy Tucker. I'm sure a lot of older Leafs fans who followed the team closely back in the early 2000s would be pleased to have another player like him.
Now it is worth pointing out the other aspect of Seravalli's report, being that the Leafs are currently more focused on improving their defence rather than adding more to their forward core.
It has been well established that the Leafs are in the market to
bolster their defensive depth and
want to clear up some cap space to improve the top-four because of the continued struggles of @Jake Muzzin and @Justin Holl. Whether it be @Ben Chiarot (
it shouldn't
), @Josh Manson,
or even
@Justin Braun, the Leafs need to make a move as soon as they can to give the defensive depth a much-needed spark. It would be foolish to think that the Leafs' backend as currently constructed will be enough to get through not just one round, but four rounds of the playoff. That is not something they cannot afford during a year with so much of what happens beyond 2022 hinging on how they fare in spring.
Toronto is loaded on offence at the moment, so adding more to the forward core isn't their primary concern at the moment. Considering the type of player Hagel is and the fact he will be under team control for the next few years, the Leafs' interest in him is logical.
As mentioned earlier, he will not come cheap with Chicago seeking at least a first-round pick and a top prospect for Hagel's services. Whether or not the Leafs go through with the move all depends on how comfortable they would feel in moving some of the best prospects in their system. This means that one of Nick Robertson, Rodion Amirov, or Topi Niemela would need to be moved for this to entice the Blackhawks, along with an additional pick to sweeten the deal. A potential package could be Amriov, their 2022 first, and 2023 third-round pick, though I don't think that will be enough to make it happen given that
the Blackhawks reportedly aren't in a rush
to move
him out.
While the chances of the Leafs acquiring him are low, it makes a lot of sense as to why they reportedly expressed interest in getting Hagel. His playstyle is comparable to the likes of Coleman and Tucker, has posted some solid numbers offensively and according to the underlying metrics while being on the books at a reasonable cap hit for the next two years. Add to that his young age and continued improvement, and you have a player that fits Dubas' trade needs and could help the team for the foreseeable future.
The Leafs should most certainly prioritize acquiring defensive help leading up to the trade deadline. But if he remains available on March 21 after they have made the necessary additions, don't be surprised if Toronto tries again to kick the tires on acquiring Brandon Hagel.