Sheldon Keefe, Maple Leafs organization fined for actions before and during Tuesday's game in St. Louis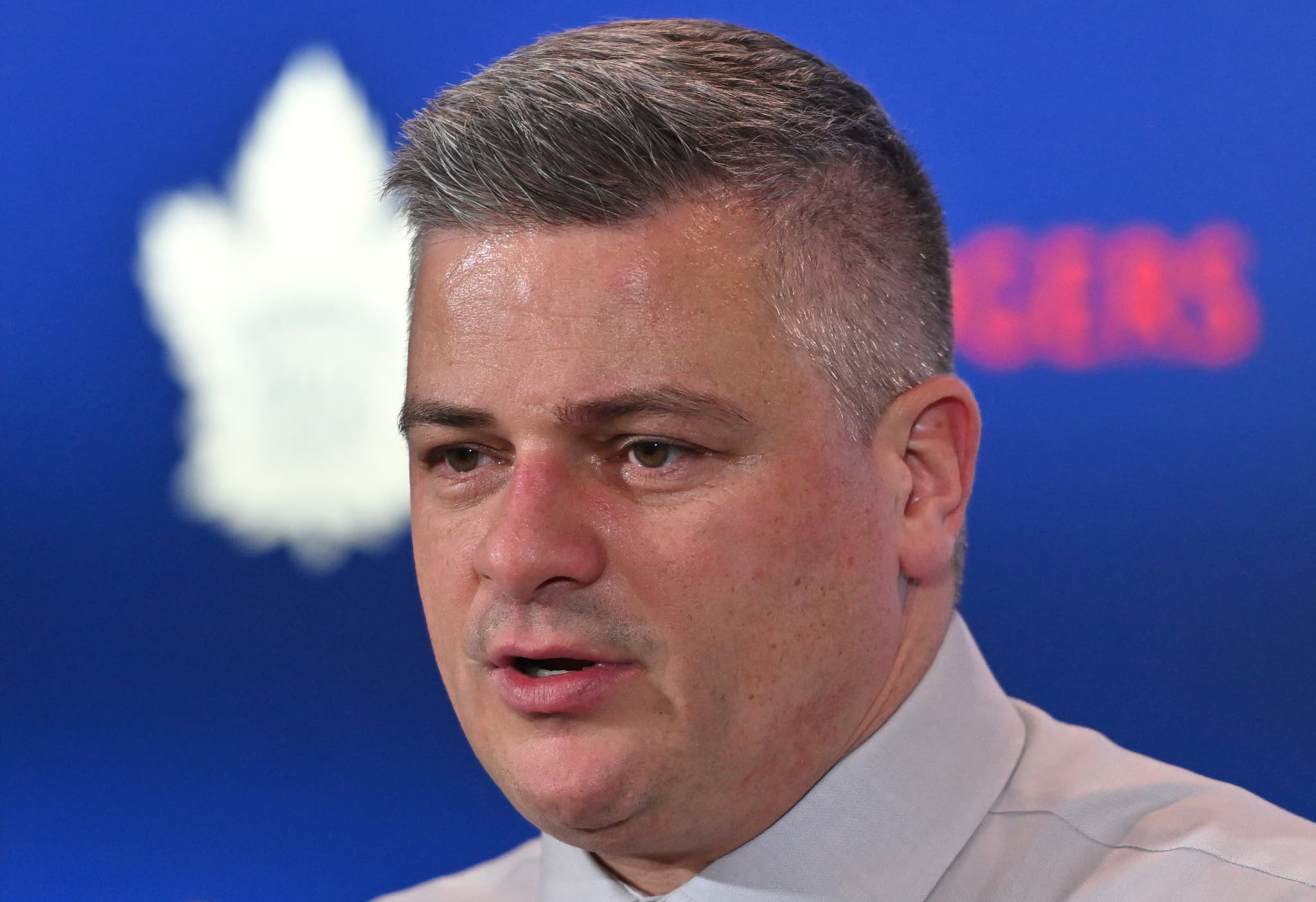 Photo credit:Dan Hamilton-USA TODAY Sports
The National Hockey League has fined both the Toronto Maple Leafs organization and head coach Sheldon Keefe for their actions before and during Tuesday's game against the St. Louis Blues.
Keefe was fined $25,000 for "demeaning conduct" he directed at the officials during the game at Enterprise Center, which the Maple Leafs won in overtime by a 5–4 score.
Additionally, the NHL fined the Maple Leafs $250,000 for violating Article 16.5(b) of the Collective Bargaining Agreement, which prohibits all team activities on Christmas Eve, Christmas Day, and Boxing Day.
The League said the Maple Leafs travelled to St. Louis on December 26, which constitutes a direct violation of the CBA. The fine money in both cases goes to the NHL Foundation.
Here's the text of the CBA Article the Maple Leafs went against:
(b) December 24, Christmas Day, and December 26 shall be off-days for all purposes, including travel, and no Club may request a Player's consent to practice on such days for any reason, provided, however, if December 26 falls on a Saturday and the League has scheduled NHL Games on such date, December 23 may be substituted as an off-day for all purposes, including travel, instead of December 26.
According to Sportsnet's Elliotte Friedman, the Maple Leafs were
supposed
to travel to St. Louis after midnight on December 27, but they ended up leaving just before 10:30 p.m. ET.
"The team argued that, because STL is a 90-minute/two-hour flight, it would be better to go at night and get in then (as players are accustomed to), rather than go at 5 am. I've asked a couple of sources if players agreed, and preliminary replies are yes," Friedman tweeted. "But the NHL rule is no travel before the 27th. Hence the fine."
With their pockets a little lighter, the Maple Leafs will return to action on Thursday when they take on the Arizona Coyotes at 9:00 p.m. ET.