Shop Local: Marlies that will make an impact for the Leafs after the trade deadline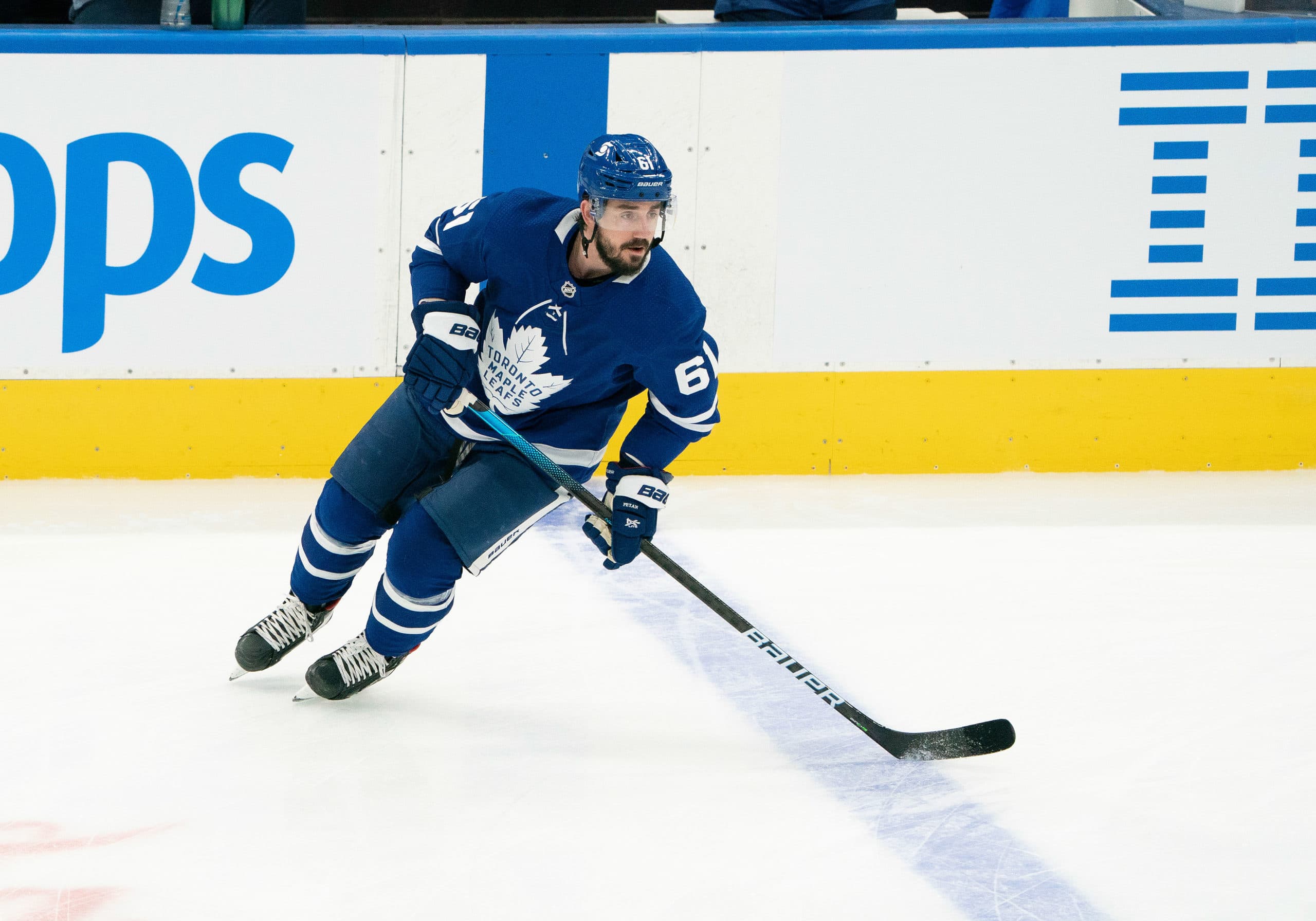 Photo credit:Nick Turchiaro-USA TODAY Sports
As the NHL's trade deadline approaches each year, fans tend to look outside of the organization for new talent. At times though, some of the best players who can make that difference for a team are actually within their own system.
In terms of the Leafs and Marlies — there are a ton of players who are on the cusp of making a difference at the NHL level. For some, like Nick Robertson and @Rasmus Sandin, it'll come a lot faster since Kyle Dubas already said they'd be with the Leafs on the back-half of this season. Plus, they're top-end talents.
And even after this season, Dubas said he expects those two "to be big parts of our club for a long time." But what about the other players within the Leafs system?
When looking at the Toronto Marlies there are so, so many players who could be listed as a depth option on any other NHL roster. Yet the Leafs are so good that most guys just won't get that opportunity because of how deep Toronto is.
What I'm trying to say is — there's a long lineup to get into the lineup, if that makes sense.
1. Nic Petan
Among the players who deserve a chance to be a part of the Leafs cup run this season, Petan is on the top of my list. He has eight points (4G, 4A) in six games with the Marlies this season and when you watch him play, you can tell that he doesn't belong in the AHL.
His skillset is beyond the American League level at this point, in my opinion. With the way he can get around defenders, make plays, see the ice, and to be able to contribute defensively too — I think it would be best to allow him that opportunity to be among the players bolstering the Leafs going into the playoffs.
Petan, although standing on the smaller side at five-foot-nine, could be a piece who could make an impact if called upon in the NHL. He doesn't have to be high in the lineup, but to know that you have him as one of the players who can come in when needed, it adds that sense of extra comfortability.
2. Joey Anderson
The 22-year-old winger has seen plenty of AHL games this season and has even gotten into one game with the Leafs, which I thought he did really well in.
Anderson is a player who Marlies head coach, Greg Moore leans on a lot. Along with playing at five-on-five, he plays on the penalty kill and the power play. Anderson has been a player who can play in key situations such as when Toronto is down by a goal, or if they're needing one.
He came over to the Leafs from New Jersey and was touted to be a similar player to @Andreas Johnsson, but younger. As a person, Anderson seems to be very calm, composed and someone who's a massive part of the Marlies leadership group. The 22-year-old is an alternate captain on the team, and is a great person within the team of players Toronto has.
Currently, he's a winger on a line with Nick Robertson and Semyon Der-Arguchintsev. Moore called him "Uncle Joey" after their win against the Stockton Heat last Wednesday. Being a player who's developed his skating since arriving in Toronto, Anderson seems ready to make the jump if there was an injury.
3. Tyler Gaudet
For a player who's signed to an AHL-deal, Gaudet has made a strong case as to why he should be signed to an NHL deal prior to the playoffs. His ability to make plays, defend, be physical and still carry a large amount of skill is second-to-none on this Marlies roster.
Gaudet has 16 points (7G, 9A) in 20 games this season and when a player of his caliber is playing with confidence, he seems to be unstoppable in the AHL.
Gaudet brings the true definition of grit, which is what the Leafs need more of. Although right now they've got a lot of players who aren't afraid to throw the body, it wouldn't hurt to add one more, would it?
This is another player who's a huge leader, and someone who's very important to the Marlies. He deserves to be signed to a two-way contract, so he can get the chance to show how important he can be to the Leafs down the stretch and into the playoffs.
End of it all
With the likelihood of Robertson and Sandin being key parts to the Leafs like Dubas said, it seems like maybe one of these players could get a chance. But Toronto has also been rumoured to be in on a few forwards like @Taylor Hall and @Kyle Palmieri
If Dubas pulls the trigger like I believe he will, it will be much more difficult for any Marlies to have a spot on the Leafs taxi squad going into the playoffs. One point to make is that the Leafs still have @Alexander Barabanov and @Martin Marincin up with the taxi squad too, which makes the choices that much more difficult.
The key to this situation is depth, and the Leafs have it. I could sit here and name a few more players who are worthy of the opportunity just as much as the three guys I've listed above. Those players include: @Kenny Agostino, @Adam Brooks, @Calle Rosen, @Timothy Liljegren, and possibly Teemu Kivihalme.
Either way, I believe the Leafs are set. If they go out and get a top-six forward like Hall or Palmeiri, it will make them an even tougher opponent to play against. If not, it really won't hurt their chances of going anywhere since they have all this depth within their organization.
There's a big decision to be made. Keep your prospects and roll with the team you have, or make a trade to strengthen your lineup now and for the playoffs.
What do you think Kyle Dubas does?