Should Matthew Knies turn pro and sign with the Toronto Maple Leafs?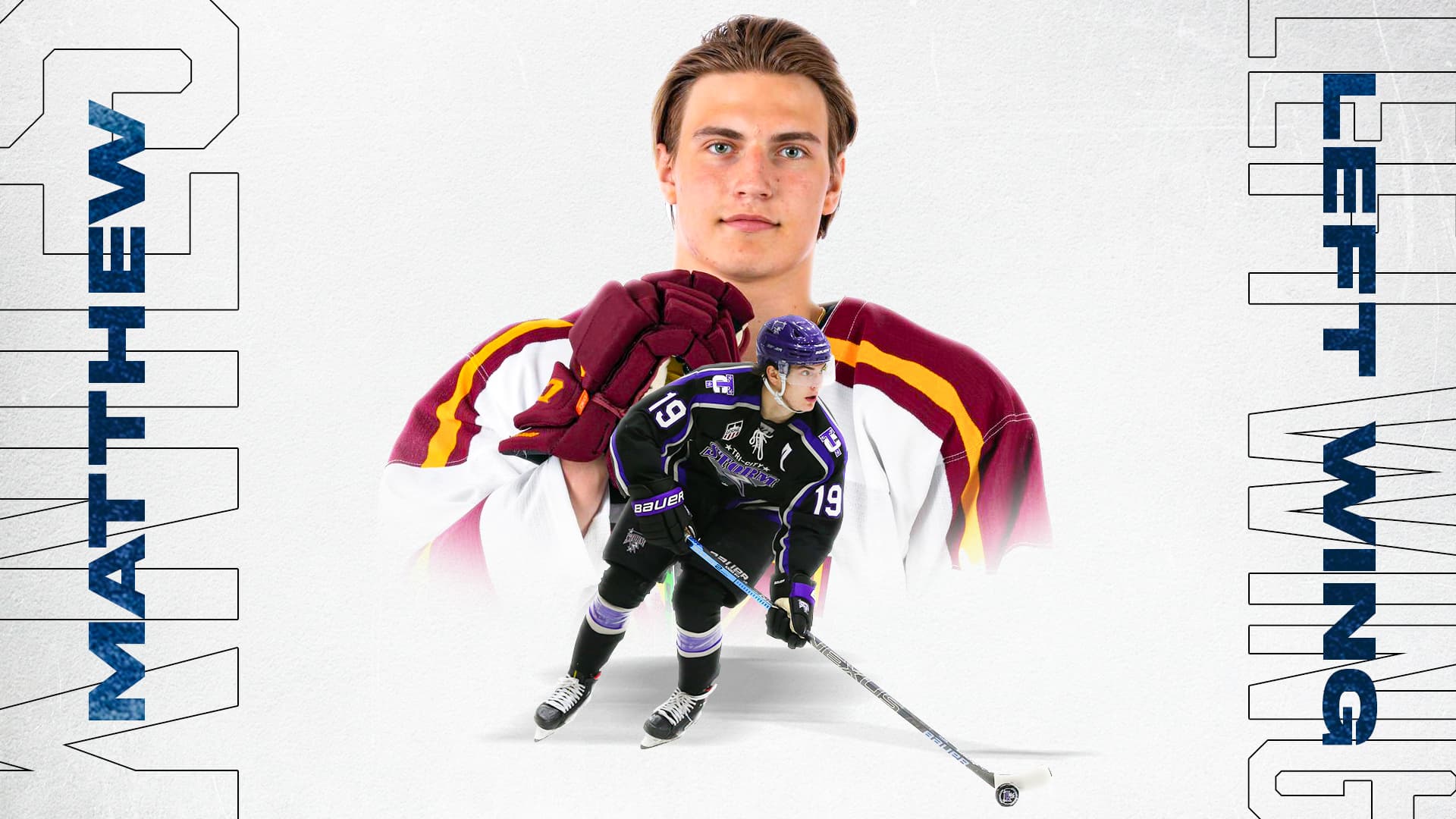 Photo credit:Nick Barden
The Matthew Knies hype train began in the fall when he arrived at the University of Minnesota for his freshman season, slowly building over the first half of the year leading into the World Juniors. Since then, the train has gone completely off the rails, gaining speed and picking up new passengers left and right.
It's to be expected when looking at a player like Knies, really. The fact his freshman year has been so strong combined with his unique skill set and size in the Leafs organization has resulted in fans salivating at the thought of adding him to the Toronto Maple Leafs playoff roster.
What's not to love? A 6-foot-3 left-winger who is strong on the forecheck, funnels the puck to the middle of the ice, has become an improved transitional player, and has an underrated shot to go with it all? No wonder some want to see him at 2LW with @John Tavares and @William Nylander.
I'm here to play the role of the fun police today, unfortunately. While Matthew Knies has been a joy to watch flourish this year with the Golden Gophers, the hype and expectations have become unrealistically high at this point of his young career. While some have made it seem like a slam dunk, easy decision for the 19-year-old to turn pro at the end of the NCAA season and join the Leafs roster prior to the playoffs, I don't think it's remotely as straightforward as it has been made out to be.
Before diving into the reasons Knies should spend another season in the NCAA, let's review how a second-round pick from less than a year ago has made this much noise.
Knies was drafted 57th overall by Toronto in the 2021 entry draft after a relatively disappointing season in the USHL. After leading the USHL in points-per-game among players in the same draft class as him in 2019/20 with 45 points in 44 games, Knies saw his overall production stagnate in 2020/21. His 42 points in 44 games were still solid, but given the lack of progression, it was a somewhat concerning sign that saw his draft stock fall.
I dove into Knies' draft year back in August in detail, so check that article out for more
, but here is the gist of it. The first half of Knies' season was a nightmare, dealing with the rescheduling of games and a bout with COVID. As the season went along and he found his rhythm again, he was lights out in the second half of the year and into the playoffs. The Maple Leafs noted this, mentioning this multiple times in their post-draft media availabilities.
Sure enough, Knies showed up at Minnesota in 2021/22 as a freshman and proved the Leafs right. He stepped into a strong Golden Gophers team and immediately locked down a top-six position. Heading into this weekend's Frozen Four, Knies sits third in team scoring with 14 goals and 32 points in as many games.
What makes Knies such a fascinating prospect is his ability to create dangerous scoring chances. He is relentless on the forecheck, using his 6-foot-3 frame to good use. When he does have possession of the puck in the offensive zone, Knies is looking to get to the middle of the ice as soon as possible. He isn't content cycling around the perimeter, he wants to generate scoring chances by getting the puck to the dangerous areas by any means necessary. Power moves to the net, dangling defenders, a deft pass to an open teammate, whatever it may be that moves the puck towards the slot.
So why, after pumping his tires and singing his praises, am I now going to suggest he shouldn't join the Leafs?
Since 2005, just seven forwards that have NCAA experience have played NHL games in their Draft +1 season. Those players would be @Brady Tkachuk, @Casey Mittelstadt, @Clayton Keller, @Tyson Jost, @Jack Eichel, @Kyle Turris, and @Phil Kessel. Of that group, three of them (Tkachuk, Eichel, Kessel) did so having played their draft year in the NCAA, a year earlier than what Knies has done.
It's rare to see an NCAA player make the jump to the NHL that quickly, but it's completely unprecedented for a prospect drafted as late as Knies. An NCAA prospect drafted in the second round or later has not played an NHL game in their Draft +1 season since 1986. Of the aforementioned seven forwards, the latest draft pick of the group was Jost at 10th overall, 47 selections higher than where Knies was picked.
And that's just looking at regular-season NHL games. If the Leafs were to sign Knies and play him in a playoff game, he would be just the second NCAA player in their Draft +1 season to appear in the Stanley Cup Playoffs since 1990. @Charlie McAvoy played six games for Boston in 2017. Among forwards, Rod Brind'Amour in 1989 is the lone NCAA player in their Draft +1 year to do so.
This context shows how incredibly uncommon it is to see an NCAA prospect make the jump to the NHL this quickly, even more so on a contending team. As great as Knies has been with Minnesota, he's still a 19-year-old with barely over 30 games of experience at the NCAA level. The jump from college to the NHL is a massive one and rushing Knies could hinder his development.
To reiterate how difficult the jump is, here are the ten players closest to Knies in DY+1 production as an NCAA freshman since 2014.
As you can see, there's a huge range of outcomes from these players. @Trevor Zegras and @Joel Farabee both turned pro and found success in the NHL within their DY+2 seasons. Others, like @Tyson Jost and @Casey Mittelstadt, jumped to the NHL too soon and have continued to struggle to find their footing in the league after multiple seasons despite being top ten picks.
@Cole Caufield returned for an extra year at Wisconsin and Montreal is seeing those dividends paid as of late. Conversely, current Leafs prospect @Joey Anderson returned for a sophomore year at Minnesota-Duluth but was still rushed to the NHL by New Jersey following that additional collegiate season.
While I can't imagine Knies would have an issue in terms of the physicality of the pro game given his 6-foot-3 frame and willingness to engage physically already, that doesn't mean he should go straight to the NHL either just because he is power forward. As intriguing as his forechecking and size are, there are still numerous elements of his game that could use more time to develop at the collegiate level, as you would anticipate for a second-round pick from less than a year ago.
Ultimately, when weighing the pros and cons of having Matthew Knies join the Toronto Maple Leafs already, the cons just exceed the pros to me.
Right now, it seems as though the Leafs have 11 forward slots filled for the playoffs(assuming only one of @Jason Spezza or @Wayne Simmonds plays).
Bunting-Matthews-Marner
Kerfoot-Tavares-Nylander
Mikheyev-Kampf-Engvall
???-Blackwell-Spezza/Simmonds
If @Ondrej Kase returns for the postseason, that makes it 12/12 slots filled. Is it really worth it to rush Knies to the professional ranks and burn an incredibly valuable year off of his entry-level contract, just to potentially not even have him play when the games truly matter?
I love watching Matthew Knies play hockey and completely understand why the hype train has gotten so large, I was pushing it myself earlier in the year. But at this point, with the Leafs roster as it is and the significant benefits of a return to the NCAA for a sophomore season, I just don't see how Matthew Knies turning pro this early is the best play for his future or a necessary gamble for the Maple Leafs on one of their top prospects.
POINTSBET IS LIVE IN ONTARIO
PointsBet Canada has officially launched in Ontario! Get a $25 free bet just for 
signing up right here!