Should the Leafs consider signing Tuukka Rask this summer?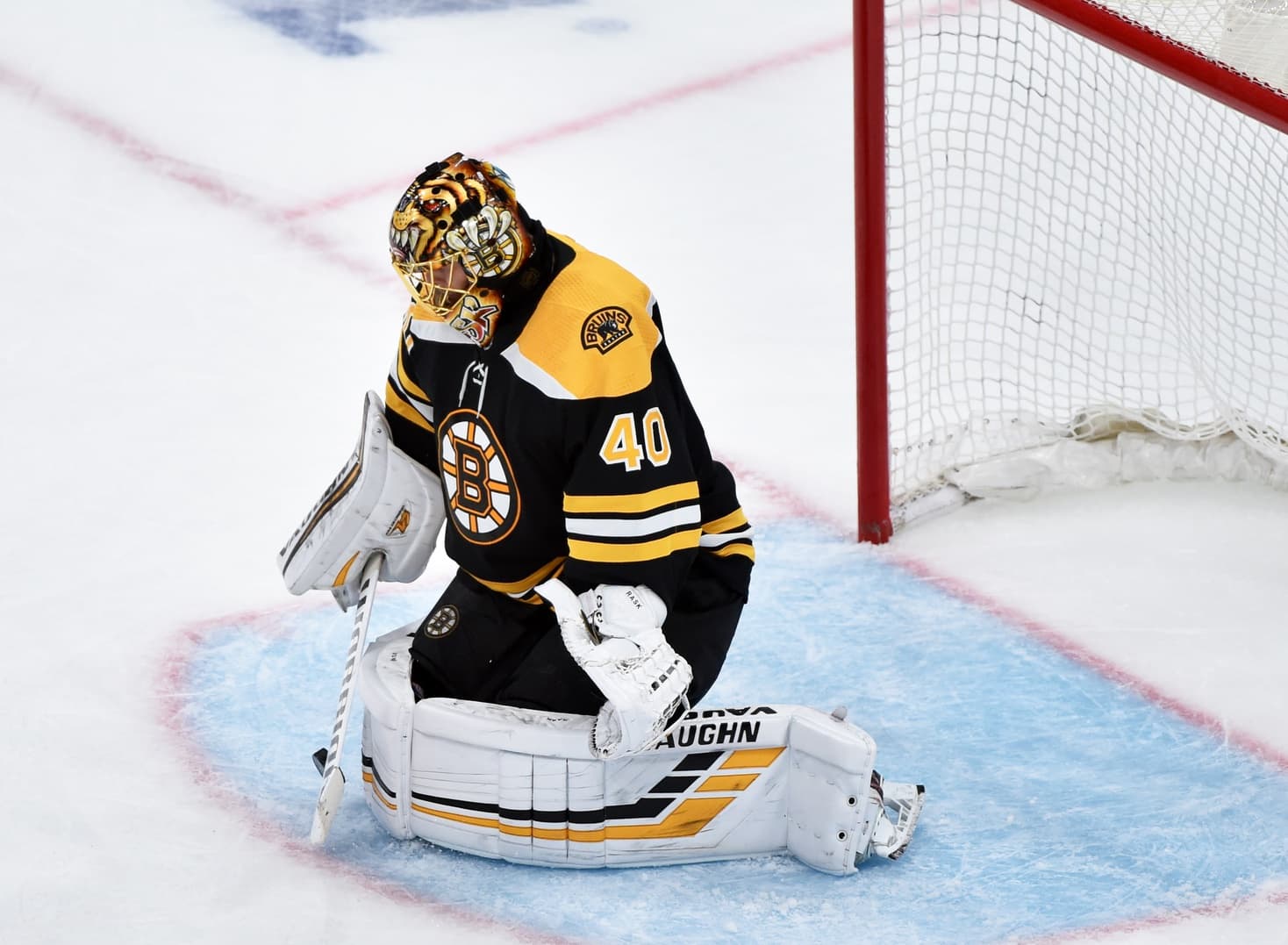 Photo credit:© Bob DeChiara-USA TODAY Sports
It has been over a week since the Leafs' season came to an abrupt end and yet people are still searching for answers on what went wrong and what needs to be done to fix it. The area that is perhaps the least of the team's concerns is the goaltending because @Jack Campbell proved he has what it takes to be a number one option and should continue to do so for 2021-22 and beyond.
While that is pretty straightforward, the question of who will be his backup is the exact opposite. @Frederik Andersen seems destined to leave Toronto and sign elsewhere come July 28th. @David Rittich was less than stellar in his brief stint with the team that cost them a third-round pick. @Michael Hutchinson did improve from the season prior but who knows if it's a sign of things to come or he's bound to regress again. Then you have a bunch of goalies on the Marlies who are still a work in progress such as @Joseph Woll and @Ian Scott.
Because of the lack of clarity on who will be Campbell's partner for the next campaign, it would be in the Leafs' best interest to search the open market to find a goalie there. Out of all of the options for who may become available in over a month's time, a familiar name could just be the best fit for at least the coming year.
@Tuukka Rask needs no introduction for Leafs' fans, but here's a brief overview anyway for those that either forgot or were trying to suppress the memories. Rask was drafted 21st overall by the team in 2005 but was traded to the Boston Bruins in June of 2006 for Andrew Raycroft. Management at the time made the move because they liked Raycroft's game and thought he could help the team; additionally, they felt that Justin Pogge was the future of the team and wanted to make room for him. Hindsight already makes this move look bad for the Leafs, but it gets worse once it was revealed that the Bruins planned on cutting Raycroft, meaning they could have acquired him without sacrificing Rask. So yea, it was one of many bad trades the Leafs have made.
Rask is also a goalie Toronto has faced three times in the playoffs since 2010, with all of them resulting in the Bruins winning in seven games. Enough said.
So why would the Leafs be interested in a goalie who was the centrepiece of a lopsided trade from 15 years ago, spurned them in the postseason so many times, is now 34-years-old and nearing a decline in play? To put it simply, he could provide some stability in the crease and be quality insurance in case Campbell runs into injuries again.
It goes without saying, but Rask is still a solid goaltender. He is coming off a season where he went 15-5-2, posted a .915 SV%, a 2.28 GAA, and recorded two shutouts. The playoffs saw him post similar numbers, going 6-4-0, a .919 SV% and a 2.36 GAA in 11 games played
despite not feeling 100%
. It's also worth mentioning that Rask is a year removed from winning the Willam M. Jennings Trophy, was named a Second Team All-Star, and was the runner-up for the Vezina Trophy behind @Connor Helleybuyck.
Even as he approaches the twilight of his career, Rask is still effective at limiting goals-against from long range.
What makes Rask attractive is that while he starting to get up there in age, he still has enough skill to be a reliable NHL goalie. He probably won't reach Vezina status ever again, but it's not impossible for him to continue producing solid numbers past his mid-30s. It certainly helps that
the underlying metrics
still paint him in a positive light despite what some Bruins fans may tell you about him. And by all accounts, he delivered throughout the duration of his eight-year, $56 million deal that is set to expire. Who's to say that can't continue?
So while his workload might need to be slightly reduced in order to get the most out of him, it could be a perfect fit for a Leafs' team that has learned why overriding a goalie does more harm than good. Campbell went through injury trouble to begin the 2021 season which kept him in and out of the lineup for the first two months which left the Leafs having to go through a revolving door of goalies to man the crease/be the backup while he recovered. This makes the need to find someone who can split starts but can handle a heavy workload should one of the netminders goes down with an ailment of the utmost importance for the Leafs, and Rask is someone with a successful track record of thriving in this type of scenario. Add in a decent third-stringer and that makes for a sturdy goaltending unit which Toronto will have little to worry about for 2021-22.
More importantly, Rask is a proven performer in the playoffs and is someone to rely on, especially when it comes to getting his team back in the series.
Now it is true that Rask hasn't been great in Game 7s where he has recorded a .858 SV% and a 3.33 GAA in six career scenarios. Funny enough, all three of his wins in this scenario came when facing the Leafs. It is also true that despite being part of the 2011 Cup-winning Bruins, he has yet to win one as the starter in spite of leading his team to two Finals berths. But you can't deny that Rask is a dependable option for the playoffs as he has posted a career record of 57-46-0, a .925 SV%, a 2.22 GAA, and seven shutouts in 104 postseason games. Rask has also posted a 85 GA%- and a 41.7 GSAA, meaning he allows much fewer goals than average based on his workload.
The key problem comes from what he may be asking for on the open market as
he likely will be the top goalie available
should he leave the Bruins this summer. Back in February, Alexander MacLean of Dobbler Hockey projected that Rask would sign for a roughly $8.6 million AAV should he become a free agent, which is way too much money for a goalie. As @Sergei Bobrovsky has proven since signing with the Florida Panthers, it is very risky to sign a free agent netminder to a hefty contract. That money would be better spent trying to either re-sign @Zach Hyman or add guys like @Dougie Hamilton and @Blake Coleman.
The only way I can see Rask returning to Toronto is if he agrees to a pay cut for one year with the promise that he will split the starts with Campbell. It's too much of a long shot that I think the more likely outcome for him is he signs a large deal with a team desperate for a new starter.
So, should the Leafs consider signing Tuukka Rask this summer? The short answer is it depends on his asking price. If he is willing to accept less money and share the crease, then I am all for adding a goalie who is still one of the league's bests and is a reliable playoff performer. But with him approaching his mid-30s and will more likely command a lot of money on the open market, the Leafs would be better suited to look elsewhere for a goalie to make up the 1A/1B crease with Campbell.
As great as it would be to right the wrong and bring Rask home, I would not hold my breath on the reunion happening this summer. But as the past year has proven, anything can happen so you never know.
All salary information unless otherwise noted is from PuckPedia.com.