Steeves called up, Tavares fined, Murray to start against Sabres: Leafs Practice Notes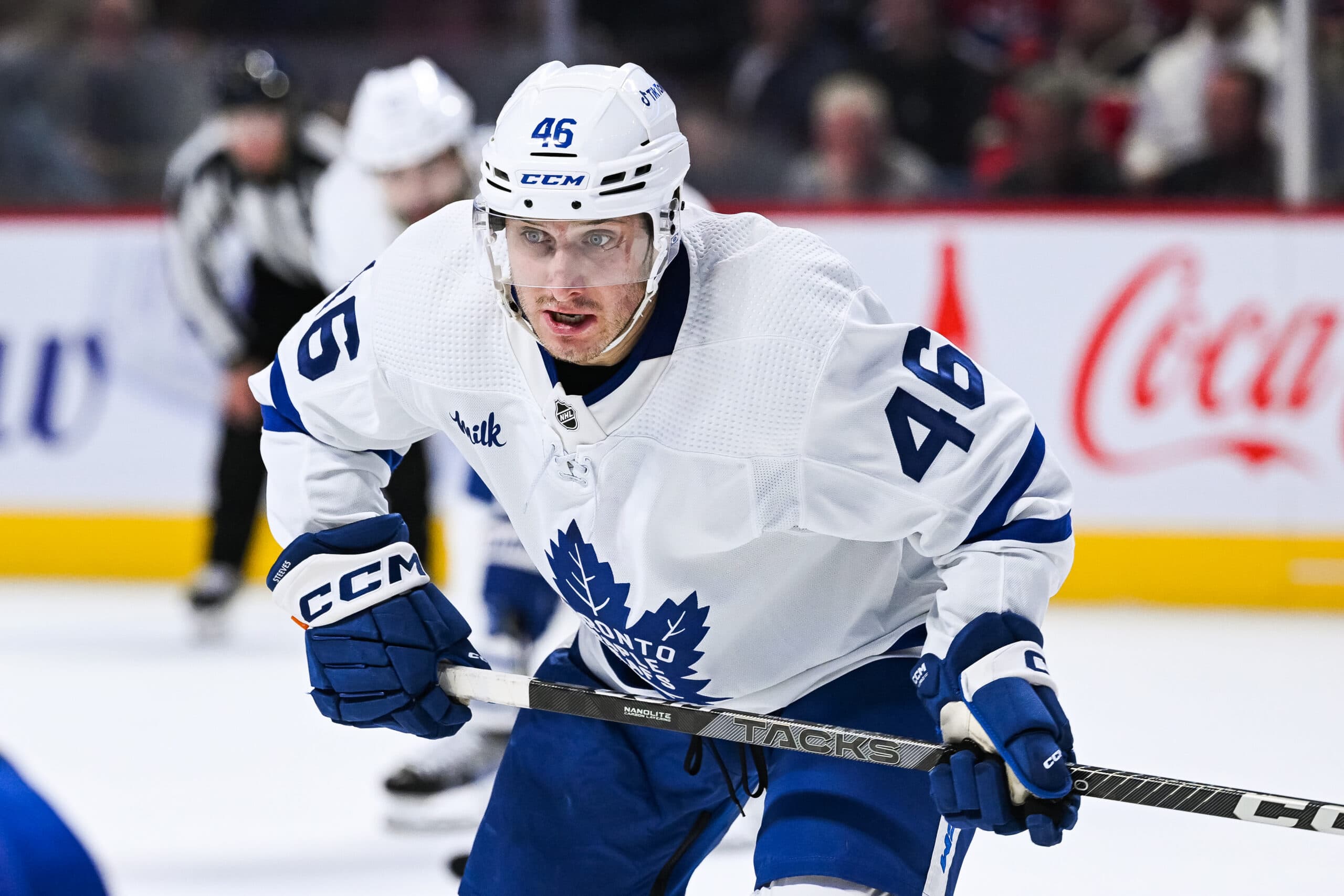 Photo credit:David Kirouac-USA TODAY Sports
The Maple Leafs didn't have Sunday off after winning big against the Edmonton Oilers the night prior.
Just before practice began in Toronto, the team announced that they called up Alex Steeves from the AHL. He stayed back as the Marlies headed to Rochester on Saturday night for a Sunday matinee game.
The 23-year-old, on Sunday, skated alongside Sam Lafferty and Calle Jarnkrok on Toronto's third line. That could be a speedy up-tempo trio if Maple Leafs head coach Sheldon Keefe was to keep them together for a game.
Matt Murray, who stopped 22 of 26 shots against Edmonton, exited practice earlier than everyone else on Sunday. That's been a regular occurrence for the 28-year-old this entire season, when up to full health.
Once practice concluded, Keefe confirmed to reporters that Murray would start in Monday's game against the Buffalo Sabres. That's the first time he's started in back-to-back games for the Maple Leafs since January 14th (vs. Boston) and 17th (vs. Florida).
Keefe also said that Ilya Samsonov "isn't quite 100 percent," which is likely why Murray is getting into his second-straight game. It's not a horrible thing to have the 28-year-old get into a rhythm while Samsonov is out, but with four games in the next six nights, there might be a cause for concern.
I say that only because Murray has only played twice since January 17th. The more he plays, without easing him back into game action, could lead to another injury for the 28-year-old goaltender.
But Toronto is likely taking it one game at a time with their goaltending, and at this point in the season, that's likely the best way to go about it. If I were a betting man, I'd say that Samsonov returns on Wednesday against the Colorado Avalanche.
In other news: you may have missed this little tidbit from Saturday night.
Luke Schenn and his wife welcomed their third child on Friday, Keefe said. With that being the case, we could see the 33-year-old return to the Maple Leafs' lineup very soon.
One thing that will be interesting throughout all of this is whether Toronto will continue to roll 11 forwards and seven defencemen with all of their resources on the back-end. It might be wise to do so down the stretch, just to keep the new acquisitions, including Schenn, warm.
Though with Steeves being called up and then inserted on the Maple Leafs' third line (with Wayne Simmonds already up), it leads me to believe they might be done with the 11 and seven experiment.
The final note of the day comes from NHL Player Safety, who has fined John Tavares $5,000 for his slash on Vincent Desharnais during Saturday's game.
Each player got offsetting minors on the play after going back and forth with one another. Tavares' slash did look like a considerable chop, though it's surprising he was fined for that as
Desharnais did the same thing to David Pastrnak
a few weeks ago.
I guess the good thing is that he wasn't suspended, right?
Toronto's next game, again, comes on Monday night vs. the Sabres. It's their second of a four-game homestand, with the other two games against tough teams in Colorado and Carolina. Puck drop for Monday's game is (a later one) at 7:30 pm.