Stop deterring hockey's best moments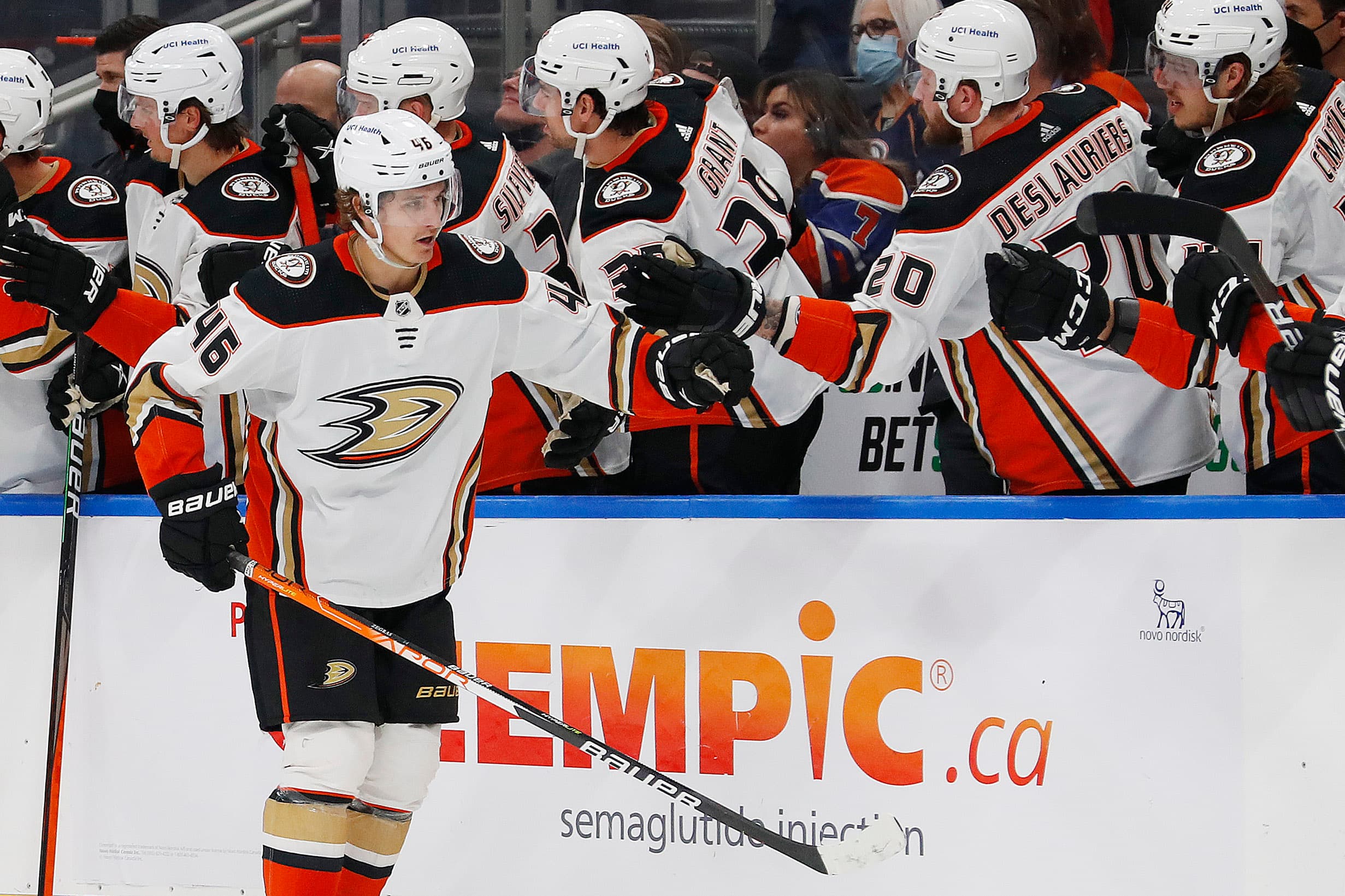 Photo credit:Perry Nelson-USA TODAY Sports
There has to be an NHL where fighting and having skill both belong in the game.
On Friday night, Trevor Zegras scored
another lacrosse goal
, and the Arizona Coyotes didn't like it very much. There was a lot that happened in this game including Nick Ritchie intentionally high-sticking Kevin Shattenkirk, a fight between Michael Carcone and Sam Carrick, and then this — Jay Beagle fighting Troy Terry — a player who gets fed punches while he keeps his gloves on.
Not all of it's related to Zegras' goal, but each incident led up to the fight below.
After this game, there was a lot of reaction, but I want to focus on the commentary from the clip above for a second. If NHL players are getting embarrassed by others scoring highlight-reel goals, I think they've picked the wrong sport to play. No player deserves to get punched in the face because they're playing good hockey.
I believe if that's happening, it's clear that the player who's throwing the punches isn't good enough for the NHL. That's the type of play that belongs in beer league.
This situation would be easier to understand if Zegras did this on the 5-0 goal, but it was only 3-0. If a player is scoring on you with skill, it's unfortunate for you, because you can't stop it.
Having a take, though, that makes you have to answer for scoring a highlight-reel goal is just making this game move backwards.
Growing the game can be done with fighting and skill both being in the game. But I think children are going to want to be like Zegras after Friday's game, not Beagle.
Goals like Zegras' will also bring new fans to the game who are older. Fighting has been around since the beginning of time, and honestly, it's gotten stale. You can only bring the game so far with fighting and it's at its end of bringing in new fans.
Fighting still belongs in the game, especially when players want to get their team back in the game. However, players don't deserve to be fought because they're more skilled than others.
During the Hockey Night in Canada broadcast on Saturday, Jeff Marek and Elliotte Friedman discussed the incident between Beagle and Terry.
There was discussion that Beagle was more upset with Zegras' poke more than anything else in the game. That's understandable, but I don't think any player, as hot-headed as they may be, should be punching a player continuously when he doesn't drop the gloves with him.
Incidents like this, especially with the commentary from Tyson Nash, is an embarrassment to the NHL and the game of hockey. There is no reason for those fights to be in the game.
Now, if Terry was willing to drop the gloves and showed that he wanted to, then this situation is okay. However, again, if a player is getting punched repeatedly with his gloves still on, trying to protect himself, the player who's giving the punches should be punished.
Fighting can belong in the game, but it can't when one of the players doesn't want to drop the gloves. Players also shouldn't have to answer for being more skilled than someone else.
That's just silly.