Sunday's Rundown: Three free-agent goalies the Toronto Maple Leafs should target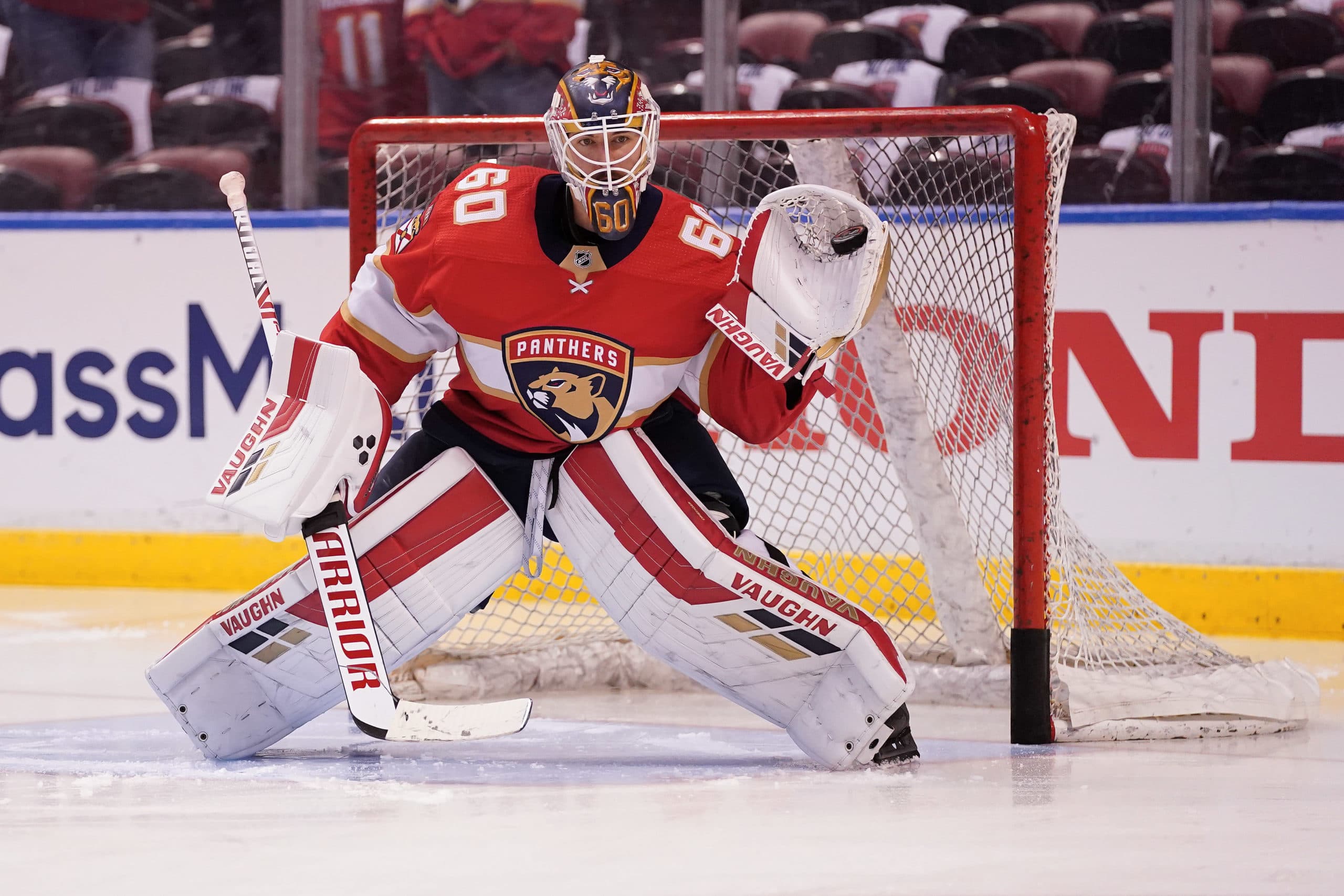 Photo credit:Jasen Vinlove-USA TODAY Sports
Another Sunday is here and it is the last Sunday's Rundown for now as we're finishing up the last position on the ice, goalies. We covered everything so far, from free-agent left-wingers to free-agent centres to right-wingers and last week we did the defensemen that are set to become UFAs this summer. The goalie position on the other hand is more important than all the other positions in my opinion simply because Toronto only has two goalies under contract next season, Jack Campbell and Michael Hutchinson, so my point exactly.
Campbell is entering the last year of the two-year deal he signed while he was on the Kings and it is carrying an AAV of $1.65M which is an absolute steal if you ask me. Hutchinson, on the other hand, is also entering the last year of the two-year deal he signed last season and he is more than likely getting exposed to Seattle but they are more than likely not selecting him.
With those two the only goalies under contract and Frederik Andersen set to become a UFA this summer, Kyle Dubas and staff have to make a decision on what they plan to do. Either bring back Andersen on a cheap deal and have him as the 1B option to Campbell or simply let him walk, let him get his money somewhere else and go fishing for another goalie in free agency that can ride beside Campbell and act as a tandem for next season. With that said, here are three free-agent goalies the Toronto Maple Leafs should target.
1. Chris Driedger – 27 years old – G
Chris Driedger is someone who a lot of Maple Leaf fans have their eyes on as a potential goalie Toronto could pick up through free agency this off-season as he is set to become a UFA this summer and recently just had an amazing season with the Florida Panthers. Driedger, who despite being 27 years old, is coming off his first full-ish season in the NHL, given it, was a shortened season this year due to COVID-19.
He suited up for 23 games with the Panthers, posting a record of 14-6-3 between the pipes and putting up a 2.07 GAA and a .927 SV%, which are both amazing nonetheless. He only has 38 career games under his belt and is up for a contract, and given his record and his performance this past season with Florida, he deserves a little raise from what he is currently making. The only question is, are the Panthers going to be the ones who pay him given they have Sergei Bobrovsky's massive contract and a young promising goalie prospect in Spencer Knight who already proved he can play at the NHL level this past season.
As we know Toronto's goalie situation is kind of up in the air right now as they only have two goalies under contract and one of them is Campbell, signing a guy like Driedger in free agency as a tandem partner for Campbell next season would be a great idea as they both can split the crease with each other given both of their amazing seasons last year with their respected teams. Driedger is coming off a two-year deal that carried an AAV of $850K and I think it's safe to say his next contract will definitely be worth a little more than that.
2. James Reimer – 33 years old – G
This one might be a long shot but hey, you never know what could happen, especially in free agency. James Reimer, the former Maple Leaf could be a great backup/tandem partner with Campbell next season, especially on a cheaper deal as I don't think he'll be the guy that will break a team's bank when it comes to signing him in free agency. Reimer is coming off this 2020-21 season with the Carolina Hurricanes posting an outstanding record of 15-5-2 and putting up decent numbers with a 2.66 GAA and a .906 SV%. Given his age and the role he has, a record like that and numbers like that aren't that bad, to be honest.
He's coming off a five-year deal that carried an AAV of $3.4M that was initially signed back in 2016, so it's safe to say his next contract won't be more than what he just made and I don't think it'll be a bit less than it either. I think he could get himself a one or two-year deal with an AAV of maybe around $2-2.5M, and I think that is more than reasonable for the Maple Leafs if they're looking for a goalie to partner with Campbell next season.
His role could either be as a backup to Campbell or even split the games somewhat evenly with him and just run a tandem for the year if that's something Sheldon Keefe wants to do. Bringing Reimer back to Toronto would be awesome, and having a goalie duo of James Reimer and Jack Campbell would immediately be the nicest and most caring goalie duo in the entire NHL, it wouldn't even be close.
3. Linus Ullmark – 27 years old – G
The last free-agent goalie on this list is Linus Ullmark from the Buffalo Sabres. Someone has to save this man from the Sabres, immediately. Ullmark would be a great option for the Toronto Maple Leafs next season and potentially beyond, and I honestly think it wouldn't even be a surprise if he somehow ends up in Toronto this off-season. There were rumours a while back that the Maple Leafs were interested in him but nothing materialized so he ended up staying in Buffalo and Toronto ended up acquiring David Rittich from the Calgary Flames as goalie insurance.
He's coming off this 2020-21 season with amazing numbers for being on the 2021 Buffalo Sabres, like honestly, for a Sabres team that struggled heavily, especially when their captain Jack Eichel went down with an injury, Ullmark was great between the pipes when he was healthy because he himself suffered some injuries this past season as well. Ullmark posted a record of 9-6-3 which is alright nothing special but put up a 2.63 GAA and an amazing .917 SV% which is remarkable for the team that he was on.
Ullmark is coming off a one-year deal that was worth $2.6M and this is the second straight one-year deal he signed, so he may want to sign a multi-year deal this off-season and lock up somewhere for the foreseeable future or at least sign a bridge deal potentially. With him posting numbers like that on the Sabres, he might be in store for a nice pay raise, but I honestly don't think it will be anything too out of this world unless some team throws all their money at him and he signs the deal and goes there.