Sunday's Rundown: Three free-agent right-wingers the Toronto Maple Leafs should target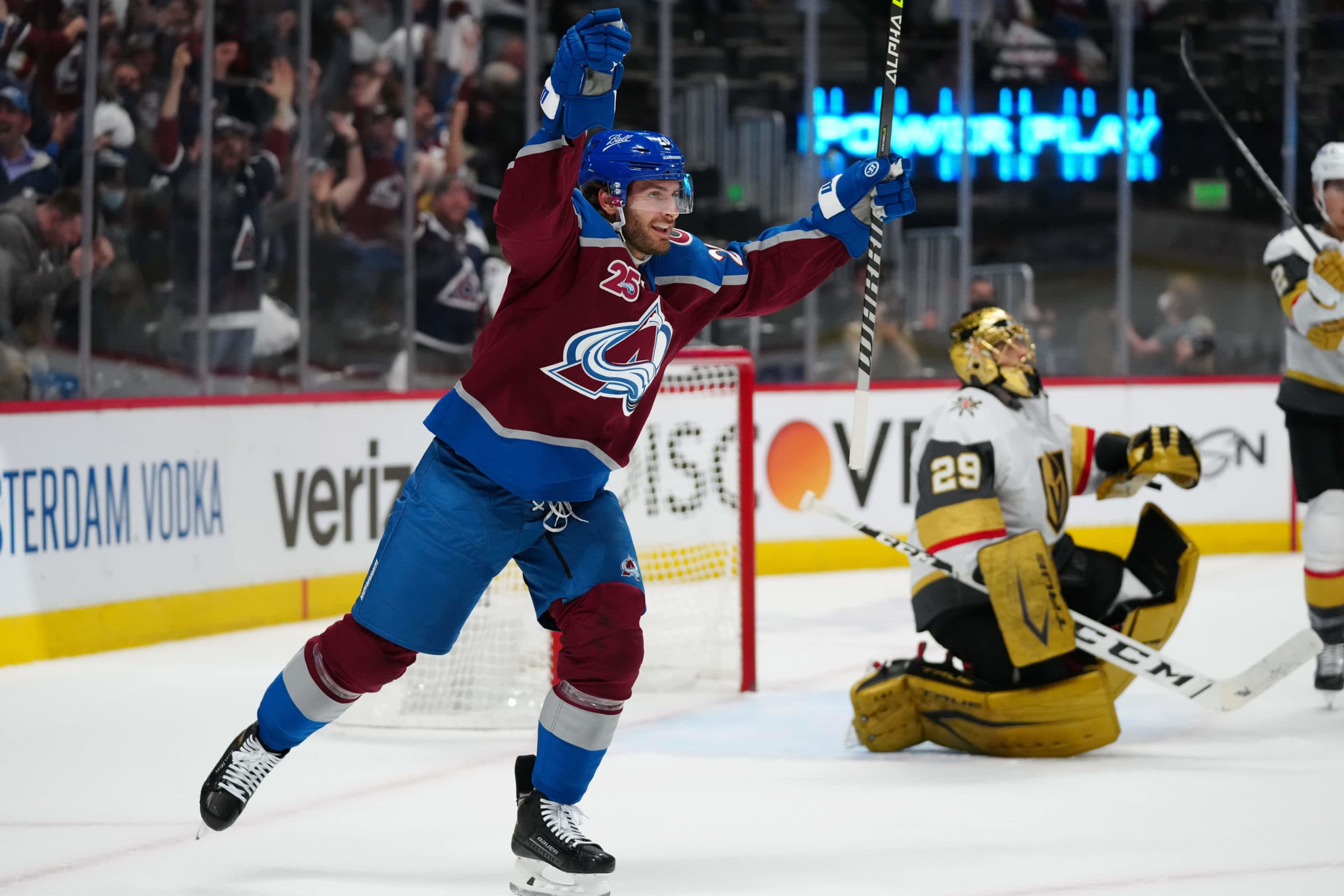 Photo credit:Ron Chenoy-USA TODAY Sports
It's another Sunday, and that means it's another Sunday's Rundown. This week we're finishing up on the forwards as we take a look at three free-agent right-wingers the Toronto Maple Leafs should target. Last week we took a look at three centres that are set to become UFAs and the week prior we took a look at left-wingers, so it's only right that we finish the forwards up with the right-wingers this week before we take a look at different positions.
As we all know the Maple Leafs are more than likely going to make changes to their roster ahead of next season, it's just a matter of what and where the changes are going to be made. Is it upfront on forward, on the back end, there is just so much that we don't know right now but with the off-season approaching soon, we'll all find out sooner rather than later. With that said, here are three free-agent right-wingers the Toronto Maple Leafs should target.
1. Brandon Saad – 28 years old – RW/LW
The first player on this right-winger list is Brandon Saad, someone who a lot of people seem to like and I've seen a pretty decent amount of Leaf fans wanting him on the team for next season. Saad is a player who can easily play in any team's top-six on the wing and can provide some scoring whoever he is on a line with. He's coming off this 2020-21 season with the Colorado Avalanche posting 24 points in 44 games and contributing 8 points in 10 games during this years Stankey Cup playoffs before getting knocked out in the second round by the Vegas Golden Knights.
Saad is coming off a six-year deal carrying an AAV of $6M which was signed in 2015-16 when he was with the Columbus Blue Jackets and with the flat cap still a thing due to the COVID-19 pandemic, the salary cap will stay at $81.5M for the next couple of seasons and the majority of players who hit the open market won't be getting a huge raise unless you're a superstar player. So I don't think his next contract will be anything near what he was just making and he might be affordable for the Maple Leafs if they are interested in signing him this off-season.
Saad has always been a player that will give you between 30-50 points a season playing in a teams middle-six or even in the top-six like where he was this season in Colorado, and it benefited him a lot as well as the team. Bringing him in this off-season would instantly help improve Toronto's offence and as I said before, it would help bring more scoring to the wings and the pressure wouldn't be all on Mitch Marner and William Nylander to score the lights out all the time throughout the season. Especially if Toronto ends up losing Zach Hyman in free agency they're going to have to replace his scoring in the top-six and Saad could potentially bring that similar pace on this team alongside the players here in Toronto.
2. Corey Perry – 36 years old – RW
Next is the man that almost every hockey fan should know by now, especially if you're a Maple Leaf fan as he just went up against the Toronto Maple Leafs in the first round of the playoffs this year and is such an annoying player to go up against. Perry, who is well past his prime, is still a very effective hockey player at the age of 36 and can easily slot into the majority of teams roster and will instantly bring a style of hockey to the ice that will help his team win more often than not.
Leaf fans got to witness firsthand this year that Corey Perry is the type of player you would rather have on your team than play against and it's for multiple reasons. First, despite his age, he can still help contribute offensively and can score goals, especially in the playoffs as he's currently doing with the Montreal Canadiens and what he did with the Dallas Stars last year. Second, he brings that physical aspect to the ice that every team would love a guy that has that to his game, it also makes Perry a tough player to go up against as he's physical and annoying every time he's out there and makes it hard on you when you're out there with him.
It was reported that Perry was interested in signing in Toronto this off-season but the Maple Leafs went with Wayne Simmonds instead on a one-year deal worth $1.5M and looking back at it right now, did they make the right choice? Some would say no and some would say they did as Simmonds did have a strong start to the season but just didn't look the same coming back from his broken wrist that he sustained against the Vancouver Canucks and forced him to miss six weeks in the regular season. All in all, if Perry is still willing to come home to Toronto on a cheap deal, I'm all for it and I can almost guarantee a lot of Leaf fans would as well.
3. Kyle Palmieri – 30 years old – RW/LW
The last player on this Sunday Rundown is someone who was a potential trade target for the Maple Leafs this trade deadline, Kyle Palmieri. Palmieri is currently helping the New York Islanders try and advance to the Stanley Cup final as they are battling it out with the Tampa Bay Lightning in the third round of the playoffs, series tied 2-2. Palmieri was actually a very solid trade deadline pickup by the Islanders and he's scored some pretty big goals thus far for New York and is a big reason why they're having so much success right now as they have a bunch of guys who can all chip in and help the team win games.
Palmieri, kind of like Perry, brings a lot to his game and can really be effective on the ice and come up with big plays to help the team win. He has that offensive touch with him and is a proven goal-scorer, as he's had four 20 goal seasons and one 30 goal season while putting up between 30-50 point seasons throughout his career, besides this shortened season where he only had 21 points in 51 games but he was on the Devils for the majority of the season so there's that.
The price tag for a guy like Kyle Palmieri this off-season is kind of unknown to me right now but I don't see him being too expensive or too cheap, I feel like he is the type of player that could come in at a reasonable price tag and could be on a lot of teams radars in the summertime looking to improve their top-nine ahead of next season. He's coming off a five-year deal that carried an AAV of $4.65M and just like Saad, I don't think he makes anything more than what he just made if anything for Palmieri, he could maybe make somewhere in between $3-4M and if he doesn't get signed and is still available deep into free agency, his price could possibly drop for teams and could be an absolute steal for someone next season.