Thanks Ken Holland, the Leafs can now afford to re-sign Zach Hyman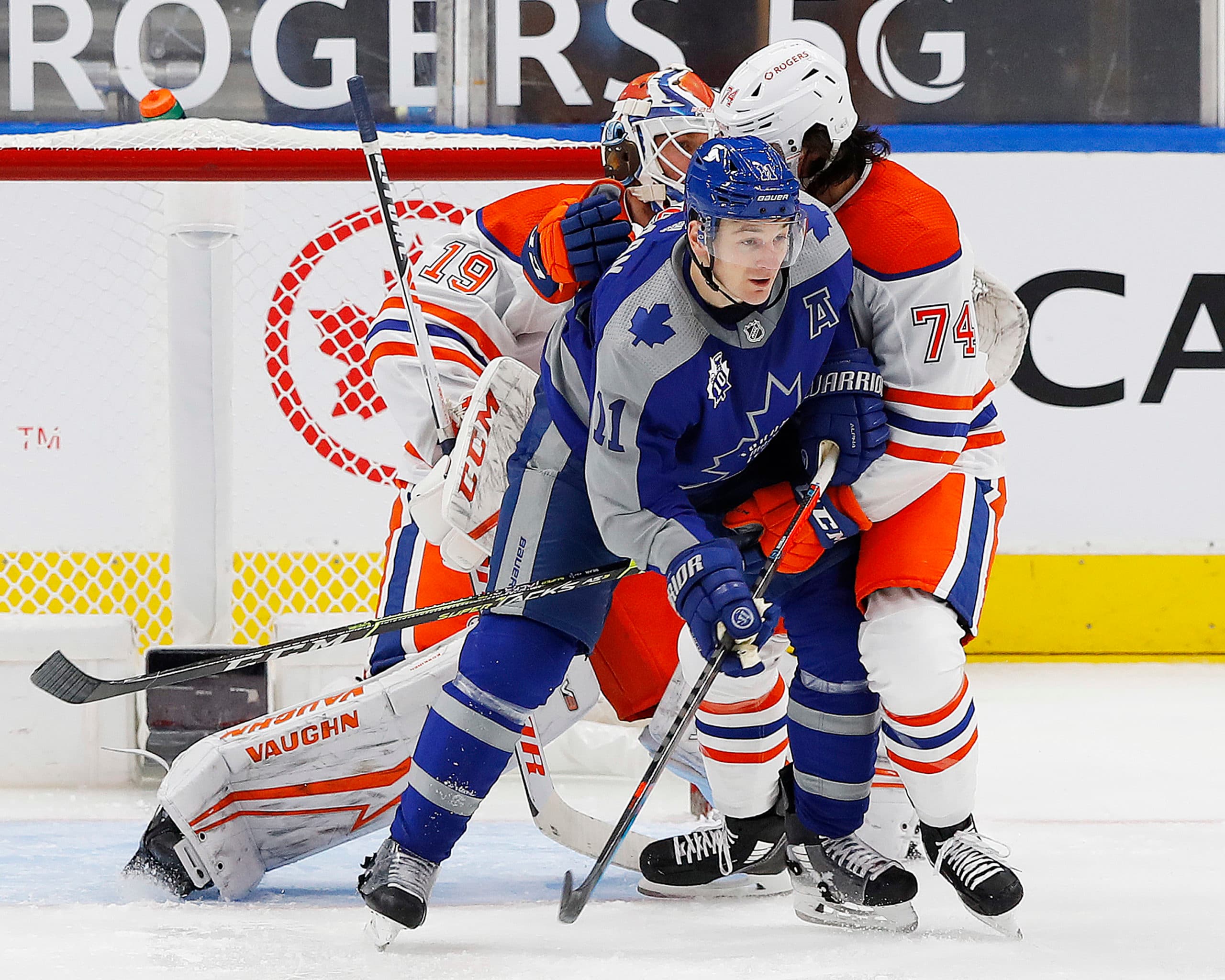 Photo credit:Perry Nelson-USA TODAY Sports
Last week, the Edmonton Oilers locked up Ryan Nugent-Hopkins to a contract extension worth $5.125 million per year over a max-term of eight years with a full no-movement clause. Most members of the Edmonton media and the team's loyal fanbase see the deal as a win-win. A former 1st-overall draft pick and core member of their team commits the twilight years of his prime to the team that drafted him at a noteworthy discount that will give GM Ken Holland some flexibility to navigate the flat salary cap and attempt to make the Oilers an overall better team.
So the one question that remains is, as always, how does this affect the Leafs?
Well, it's quite simple, thanks to this contract signing, Ken Holland and Ryan Nugent-Hopkins have set the market and in doing so, effectively killed the (mainstream media perpetuated) narrative that Zach Hyman is going to get contract offers in the range of $6 million a year for six years.
Let's be real here, as much as we all love Zach Hyman and want to see him be rewarded for several years of stellar play (for a player of his skill level), he's no Ryan Nugent-Hopkins. There is no tangible metric in which RNH and Hyman are comparable players.
Nugent-Hopkins is a career 50-65 point player and plays both center and the wing, Hyman is a supplemental player who maxes out at 40 points per year. It's not to discount any of Hyman's contributions, but anyone who honestly suggests that Hyman will earn more than $5 million per season in light of this deal being signed is completely out to lunch.
A closer comparable to Hyman is Brandon Saad, another UFA this offseason. Both men have a similar style of play and somewhat comparable stats over the last several seasons. And let's be honest, Saad is a 2-time Stanley Cup champion. That alone will likely bump him into a higher pay scale than Hyman. These factors will weigh in Kyle Dubas' favour in the upcoming contract negotiations.
Teams around the league will be dealing with the financial impacts of the COVID-19 pandemic for several seasons, the flat cap is a result of that. Now more than ever, general managers have to find creative ways to be frugal and not directly overpay for free agents who will have a supplemental role at best on their team's results (Somewhere, I just know Jim Benning of the Canucks is saying "wanna bet?").
That's what this Ryan Nugent-Hopkins contract is- a fair deal that leaves both sides happy. Ken Holland got the dollar amount that he wanted, Nugent-Hopkins gets the term and no-movement clause that he wanted. The Joel Eriksson Ek contract that was just signed in Minnesota is another example of this mentality at work. I suspect that many contracts signed this offseason will follow a similar approach in structure.
So, what's a fair contract for Zach Hyman? We at The Leafs Nation put our heads together and came up with some ideas a couple of weeks ago (you can read that
here
). In light of the work done by Ken Holland and Bill Guerin in the last couple of weeks, I think we are trending more and more likely towards a Zach Hyman return at extremely fair value.