The 2021 Top 20 Leafs Prospects: #15 Pavel Gogolev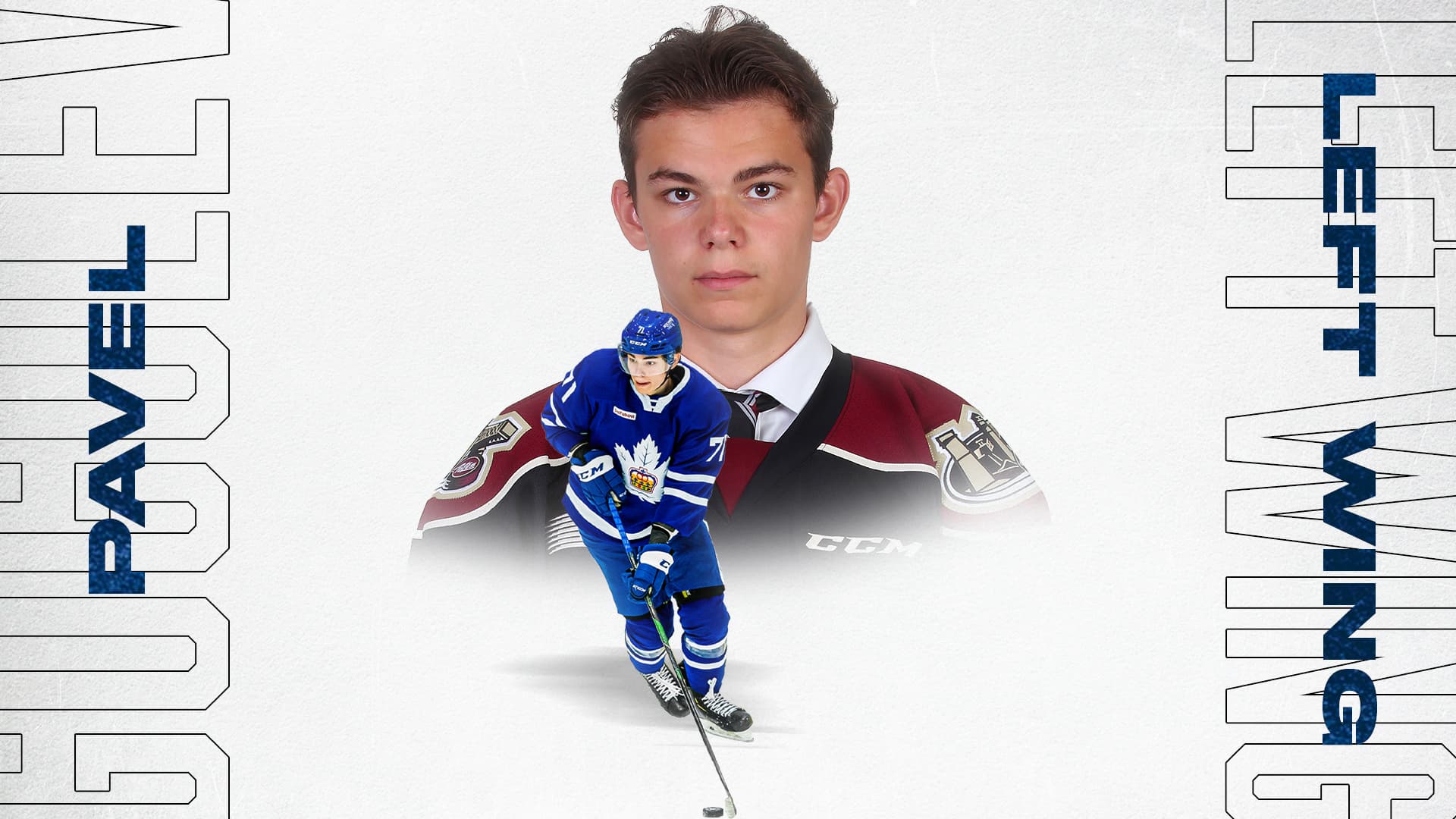 Photo credit:Nick Barden
Powered by InStat Hockey
---
@Pavel Gogolev has taken a less conventional path to his first appearance on TLN's Leafs prospect rankings but the undrafted winger's offensive tools and scoring upside land him at #15 on this year's list.
After passing through the NHL draft three times, Gogolev signed an AHL contract with the Marlies for the 2020-21 campaign and he took advantage of the opportunity, earning himself an entry level contract with the Leafs.
Position: W
Age: 21
Height: 6'1"
Weight: 179 lbs
Drafted: Undrafted
2020-21 Team: Väsby, HockeyAllsvenskan/Toronto Marlies, AHL
2020 Prospect Ranking: New
Gogolev got into just 13 games with the Marlies last season but racked up an impressive six goals and six assists in the process after scoring just three points in 12 games during an early-season stint with Väsby of Sweden's Allsvenskan. He was a prolific scorer in his final season of junior hockey with the Guelph Storm in the OHL, tallying 45 goals and 51 assists for 96 points in just 63 games, and it was a bit surprising that he went undrafted for a third straight season with that kind of production. In the end, however, the Leafs were able to add an exciting prospect to the organization without spending valuable draft resources.
Now, you may be asking why a player with such obvious offensive talent was passed over in the draft – not just once or twice, but three times. He isn't exactly undersized and the "Russian factor" doesn't really apply when a kid has already made the jump to North America as a teenager, so what gives?
Well, for as impactful as Gogolev was on the offensive side, he was just as ineffective when the opposing team had control of the puck. His commitment to the defensive end was certainly lacking and he was often guilty of flying the zone early or cheating for offense in 50/50 situations.
In junior, Gogolev's game also lacked pace which led to concerns about how well his offensive skills would translate to professional hockey. Part of what made him so successful in the OHL was the way he was able to slow the game down and manipulate space but those things aren't as easy to accomplish at the pro level against smarter and more skilled opponents. There were also concerns with his skating due to an inefficient stride and overly upright posture but he has cleaned that up a bit and proved that he can play with enough speed to produce at the AHL level.
Though there were obvious questions about Gogolev's game, there was never any doubt about his raw offensive ability. He is an outstanding puck handler who is able to string dekes together to create shooting lanes or change the angle to complete a pass and set up a teammate for a scoring chance. He makes a habit of funneling pucks into high danger areas, either by carrying it through traffic himself or attempting a creative pass.
Gogolev's puck skills and hand-eye coordination also come into play on broken plays and contested pucks. He is able to corral bouncing pucks and transition into a slick deke or quick shot attempt. He has a nose for the net, decent size, and the hands to execute in tight spaces. Gogolev doesn't need much time or space to find the back of the net, making him a threat from all over the offensive zone.
Gogolev's greatest attribute is his shot. He has a heavy wrister with a quick, deceptive release that he can let go from multiple points to fool goaltenders. He can release it with power coming out of a deke, extending his hands away from his body, or pulling his hands in close to create a shooting lane. Gogolev is dangerous on the rush and off the cycle but he can be downright lethal when given time and space to pick his spot.
As one would expect, Gogolev is a big-time weapon on the powerplay. He scans the play with his head up, quickly identifies passing options, and has the vision to thread the needle through layers when opponents take away his shooting lanes. When opposing penalty killers don't take away his shot or he is able to fade away from traffic, he can beat goaltenders with a heavy and accurate one-timer:
The result of some less than stellar drafts during the Mark Hunter years, the Leafs haven't graduated many prospects to the AHL in recent years. Signing an undrafted 21-year-old may not be a flashy move but Gogolev has injected some legitimate offensive firepower into Toronto's prospect pipeline.
One look at the Stanley Cup champion Tampa Bay Lightning's roster is enough proof that viable NHL talent can be unearthed outside the draft and teams like the Lightning and Leafs – who are often short on high-end draft capital – have to be creative in acquiring talent. Bringing in Gogolev is a no risk/potentially high reward swing that cost the Leafs nothing but dollars and one of their 50 contract slots.
Though he joined the team late in the season, Gogolev earned the trust of the Marlies' coaching staff and was playing close to 20 minutes per game at the end of the year. It was only 13 games but he showed that he can produce offense at the pro level and he will need to build off of that in his first full season with the Marlies in 2021-22. It may not be reasonable to expect him to continue producing at a near point per game pace over the course of a full schedule but he has the talent to be one of the Marlies' most relied upon offensive contributors.
Gogolev is an extremely talented offensive player but it will take more than that to reach the NHL. Becoming more active and involved away from the puck will likely lead to more offensive opportunities while helping him to earn the trust of the Leafs' brass to handle NHL minutes. He could also stand to add some explosiveness to his stride and improve his ability to change directions with the puck on his stick but Toronto's development staff, including Barb Underhill, have a strong track record of helping players improve their mobility.
Gogolev could get into preseason action with the Leafs this fall and if he is able to produce offense while rounding out the rest of his game at the AHL level this year, he could find himself on the NHL radar as early as next season. It's still something of a long shot, but he could prove to be a valuable find for Kyle Dubas and the Leafs.