The 2021 Top 20 Leafs Prospects: #7 Matthew Knies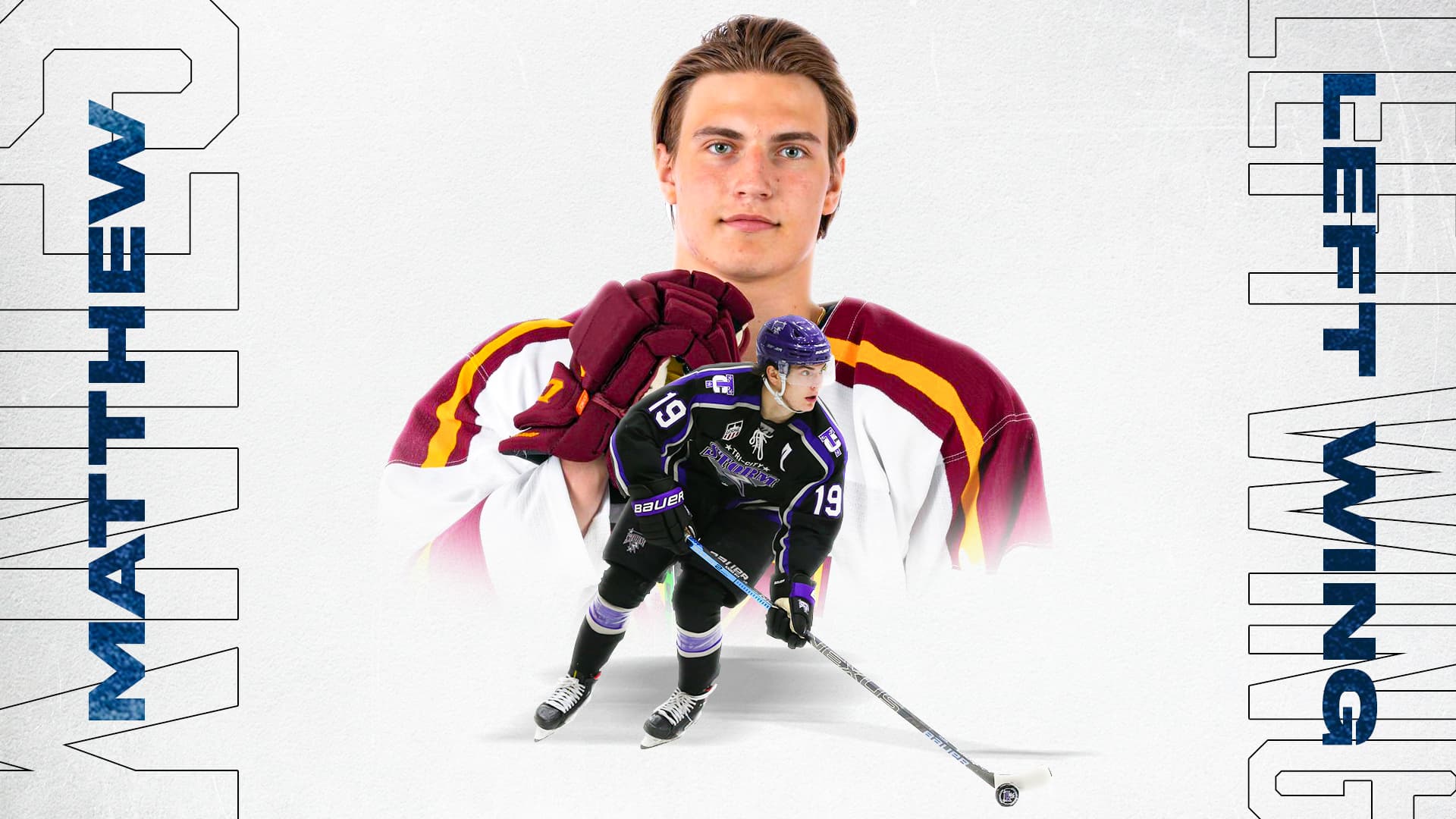 Photo credit:Nick Barden
Powered by InStat Hockey
---
The Leafs were without a first-round pick in the 2021 draft after a deadline deal to acquire Nick Foligno from Columbus but they may have ultimately landed a first-round caliber prospect with their second-round selection, forward Matthew Knies. The Arizona native was a late riser on public draft boards and was projected as a late first-rounder by some after a strong second half with Tri-City in the USHL.
Knies had an impressive first season in the USHL in 2019-20, finishing second in scoring for Tri-City with 14 goals and 31 assists in just 44 games. He entered his draft year looking to build off of his strong rookie performance and improve his draft stock, but a disjointed first half – which included a bout with COVID – caused Knies to struggle. After recording just five goals and 15 assists through his first 30 games, Knies torched the league for 12 goals and 10 assists in the final 14 games of the 2020-21 regular season. He carried his play into the postseason where he was the Storm's best player in their opening round defeat at the hands of Fargo, scoring four points in three games. The young forward's ability to fight through adversity was something the Leafs' management and scouting staff appreciated.
"I think it's always great to see someone who struggles and comes through it and emerges and has the ability to do so, and I think that's what we saw from Matthew this year."
Following the draft, Knies suited up for the US at the World Junior Summer Showcase and turned heads with his play. He played just under 19 minutes per game, finishing the event with four goals and three assists through five contests. He was used on both special teams units and came up with some big plays for the Americans, positioning himself to earn a prominent role on the squad for the upcoming World Junior Championships.
Position: W
Age: 18
Height: 6'3"
Weight: 205 lbs
Drafted: 2021, Second round, 57th overall
2020-21 Team: Tri-City Storm, USHL
2020 Prospect Ranking: New
Matthew Knies makes his debut on TLN's Leafs Prospect Rankings at #7, bringing a skillset the Leafs' prospect pipeline has been short on in recent years. Blessed with great size, he plays an up-tempo, physical brand of hockey and uses his body effectively in puck protection. Knies has a good motor and loves to finish his hits, both on the forecheck and in open ice.
Knies is effective gaining possession for his team on contested pucks and then maintaining possession once he has it. He uses his large frame to establish body positioning and keeps defenders at bay by extending his outside leg to protect the puck. Keeping defenders on his back, he carries the puck in his hip pocket while scanning the play, ready to dart into open space for a scoring opportunity.
He has all the tools to be an energetic puck hound who throws his weight around but there is much more to Matthew Knies than that. He has impressive straight-line speed, his four-way mobility continues to improve, and he has the hands to make plays at full speed. He drives the middle of the ice, both with and without the puck, using his combination of size and skill to create dangerous scoring chances.
Known for getting to the dirty areas and scoring from in tight, Knies is becoming more of an outside scoring threat as he continues to hone his shot. He has a heavy and accurate release that is able to beat goaltenders from distance but it isn't overly deceptive and he sometimes struggles to get it off cleanly without plenty of time and space. If he can continue to improve the quickness of his release and add a couple of different looks with hand positioning or release points, we could see him scoring goals like this in the NHL someday:
Where Knies' game could really take another step is in his processing speed and decision making. Whether it is a symptom or a cause of his freight train style of play, he can sometimes hold onto the puck for too long or fail to identify a passing option in a timely manner. Doing a better job of utilizing his puck skills to show defenders false information and manipulate passing lanes will be an area of focus as he continues his development. Knies' vision and passing ability have already shown improvement so there is little reason to think he won't continue his progression on that front.
Even if Knies never reaches his offensive ceiling, the rest of his skillset should help him carve out a successful NHL career. He is a big-bodied winger who can get around the ice, he throws his weight around every chance he gets, his shot is developing into a legitimate weapon, and his work rate never wanes. He can kill penalties and is a bit of a swiss army knife on the powerplay who can play the half-wall, net-front, or bumper position. Offensive production aside, he does a lot of things that coaches value and he isn't confined to playing one singular role. There is still plenty of room for growth but Matthew Knies already plays a more pro-ready game than most second-round picks.
Knies will face a step up in competition in 2020-21 as he begins his collegiate career at the University of Minnesota. He will join fellow Leafs prospect Mike Koster at one of the NCAA's top hockey programs and it will be interesting to see what kind of role he can carve out as a freshman on what should be a strong team. It is likely that Knies will play a depth role in 2021-22 and take on a more prominent role with Minnesota the following season before potentially turning pro.
For the most part, the Leafs have focused their draft resources on more purely offensively oriented prospects in recent years. Skill should always be paramount – especially early in the draft – but successful teams need different types of players to fill specific roles. The selection of Matthew Knies in the second round of the 2021 NHL draft represented great value with his mix of skill and physicality, along with his intriguing combination of upside and a safely projectable floor.
"Before every game (Shane Doan) would tell me, 'don't be the most skilled player, be the best player,' and that's the kind of thing that kind of sticks with me that I tell myself before games."
The powerful winger is a welcomed addition to the organization who adds some unique elements to Toronto's prospect pool. He is a relatively safe bet to become an NHL player who brings energy to the bottom-six and has the potential to become much more than that. Matthew Knies will make an impact for the Leafs in the coming years – to what extent remains to be seen.
(Statistics from EliteProspects.com)