The 2021 Top 20 Leafs Prospects: #9 Mikhail Abramov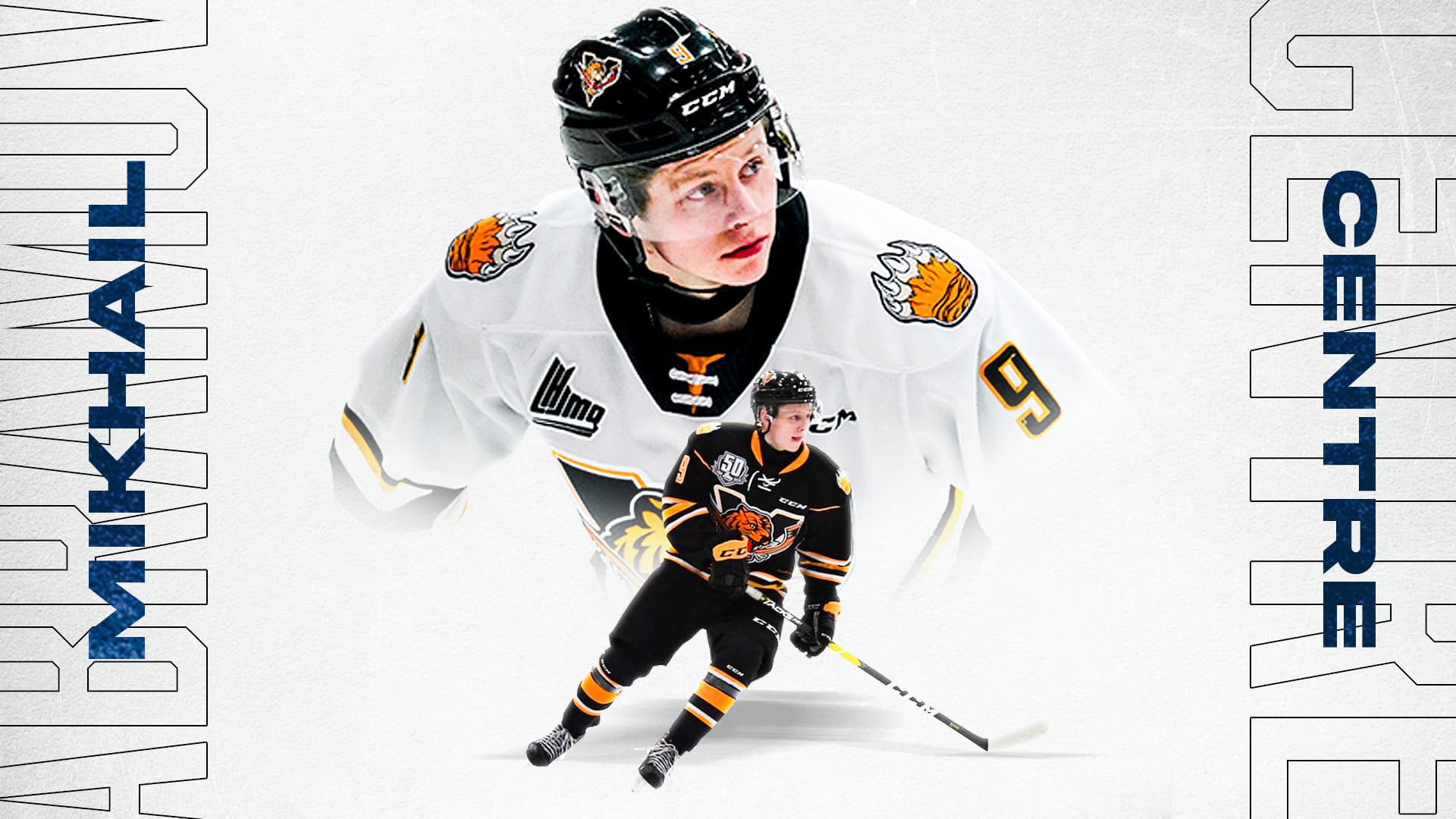 Photo credit:Nick Barden
After a couple of seasons where the Toronto Maple Leafs have struggled to graduate prospects on entry-level contracts to the NHL lineup, their 2019 draft class will be looking to change that narrative. Four of Toronto's selections in that draft feature inside our top 10 and fourth-round pick @Mikhail Abramov is a big part of that group.
Abramov falling three positions, from 6th in 2020 to 9th, is extremely harsh. A breakout campaign in 2019/20 saw him shoot up the rankings, but similar results in 2020/21 from the year prior were not enough to maintain his rank with some of the Leafs 2020 draft class seeing breakout seasons of their own.
Still, after captaining the Victoriaville Tigres to a QMJHL championship, a three-position fall is not an indication of the year Abramov had. Making the transition to the professional game in 2021 with the Marlies, Abramov will be high on the list of Leafs prospects to keep an eye on this upcoming season.
Position: Centre
Age: 20
Height: 6'0
Weight: 185 lbs
Drafted: 115th Overall, 2019 NHL Draft by Toronto
2020-21 Team: Victoriaville, QMJHL
2020 Prospect Ranking: #6
Mikhail Abramov took a massive step forwards in 2019/20, and while he didn't take another big leap forwards in 2020/21, he maintained a lot of the positive steps he took the year prior.
Abramov blossomed into one of the most dangerous offensive players in the QMJHL over the past two seasons. After scoring 16 goals in his draft year, he exploded in 2019/20 to score 35 goals in just one more game, increasing his assists in the process as well. This breakout came with a shift in mentality from Abramov, taking it upon himself to shoot more to open up significantly more possibilities in the offensive zone.
In his draft season of 2018/19, Abramov registered 167 shots on goal in 62 games, about 2.69 shots on goal per game. The following season, with the shift towards taking more chances himself, Abramov's shot totals went way up. In 2019/20, he had 244 SOG in 63 games, good for 3.87 SOG/GP. That's a difference of 77 SOG in just one more game played, over a shot on goal more for every game he played.
Abramov maintained this uptick in shooting productivity in 2020/21 as well. With 92 SOG in 25 games, his per-game rates only slightly dropped to 3.680 SOG/GP.
His regular-season stats were about the same as the year prior. Given the shortened QMJHL season, here is how Abramov's 2020/21 per game rates compare to his 2019/20 results.
In the QMJHL playoffs when Abramov's shooting percentage dropped below 9% (low considering his talent level compared to the level of competition), he simply adjusted to lean more on his playmaking once again. With more talented players on Victoriaville than in previous years following mid-season moves to acquire the likes of @Alex Beaucage, Benjamin Tardif, and Shawn Element, Abramov didn't have to be the sole high-end contributor on offence.
Though Abramov scored just five goals in the QMJHL playoffs, three were game-winners and he led the league in postseason assists with 19. He finished second on the team with 24 points in 19 playoff games played.
After ranking fifth in the QMJHL during 2019/20 in involvement percentage (per cent of team goals a player scored a point on), a bit more progression was expected from Abramov in terms of raw production. This is the main reason he falls from 6th to 9th in this year's rankings, but again, that is not an indictment on his talent but a nod to the impressive season's some of the 2020 draft class had.
Abramov was a member of Russia's 2021 World Junior team, but there isn't a ton to mention there. He was curiously healthy scratched early in the tournament despite being among Russia's better centres. When he did get in the lineup, it was in a bottom-six role. Abramov finished the tournament with two assists in four games. He was also suspended one game for slew footing Sweden's Arvid Costmar.
Abramov's skillset is one that makes him an intriguing prospect upon graduating to the professional ranks. In theory, his high-end vision and playmaking will only become more of an asset as he begins to play with more talented players, a sentiment reiterated by The Leafs Nation's own Nick Richard.
"Mikhail Abramov is a player that I expect will benefit from the step up in competition as he prepares for his first AHL season in 2021/22. He has the skating and puck carrying ability to impact the game in transition, his shot has developed into a legitimate weapon, and his vision as a playmaker will be better served playing with smarter, more skilled teammates in a professional setting." – Nick Richard, The Leafs Nation & Dobber Prospects
Abramov's craftiness carrying the puck makes him a menace skating into the offensive zone when one-on-one against a defender. This makes him especially dangerous in 4v4 and 3v3 situations with the open ice but remains true at even strength as well. The development of his shot has allowed him to incorporate much more into his offensive game as opposing defences have to respect him as a serious shooting threat.
Projected to start the Marlies season as a middle-six centre, Abramov has the talent to step onto the Marlies roster and be a contributor immediately. Abramov's development over the past two seasons into a serious dual-threat offensive player was exactly what the Leafs needed to see from him, and the next big step in his progression towards becoming an NHL player begins in the fall as he transitions to the professional ranks.
With a glaring hole at third-line centre at the NHL level, eyes will be on Abramov as our #2 ranked centre prospect in the organization to take another step in his first professional season. The hope will be that Abramov will push for NHL minutes sometime during the 2022/23 season, anything before that will be too early for realistic expectations. Given what we've seen from him to this point with the Victoriaville Tigres, Mikhail Abramov is one of the Leafs prospects I'm most excited to watch this season. Don't be surprised to see him jump into the top five when we reconvene for these rankings next summer.
Statistics from EliteProspects.com, Pick224.com