The Arizona Coyotes have signed Alex Kerfoot to a two-year, $7 million contract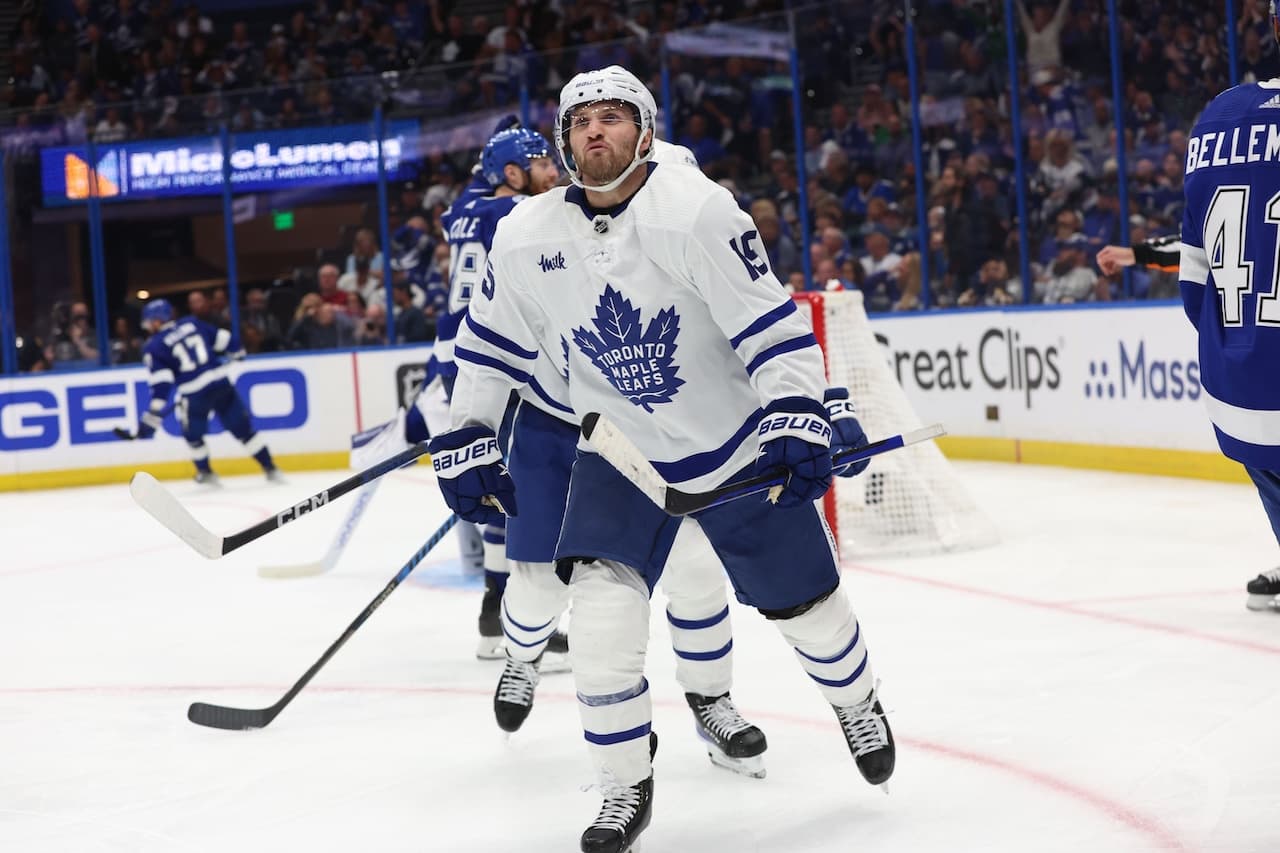 Photo credit:Kim Klement-USA TODAY Sports
The Alex Kerfoot era in Toronto has officially come to an end as the 28-year-old forward has reportedly signed a two-year, $7M contract ($3.5M AAV) with the Arizona Coyotes today.
As seen above, Arizona Coyotes reporter Craig Morgan is the one who initially reported the signing for the former Maple Leaf of the past four seasons.
Kerfoot, who was acquired by the Maple Leafs in a blockbuster trade four years ago today from the Avalanche which sent Kadri, Rosen and a draft pick to Colorado and sent Kerfoot, Barrie and a draft pick to Toronto, has had his ups and down with the organization over the last four seasons.
He was always playing up and down the lineup for Toronto, and never really found a permanent role on the team, but Keefe and the Leafs loved the versatility that he brought to the club.
Kerfoot played in 285 games for the Maple Leafs organization scoring 40 goals and 134 points. He also suited up for 30 playoff games for them as well scoring four goals and nine assists for 13 points. And if you remember, Kerfoot scored one of the biggest goals for the Maple Leafs in that first-round matchup against the Lightning. He scored the overtime winner after being down 4-1 midway through the third period to lift Toronto to victory and take the 3-1 series lead.
The Vancouver native joins a long list of players who left the Maple Leafs organization today to sign new contracts elsewhere. O'Reilly, Bunting, Schenn, Holl, Acciari and Gustafsson all walked in free agency and got their payday on a different team.
Kerfoot is on his way to a Coyotes team who wants to take the next step and be a little more competitive next season. They didn't get the results they hoped for on the ice last season, but if you watched some of their games, they played much better. With some of the moves the organization made this off-season, it looks like they'll continue to get more competitive.