The Art of the Swap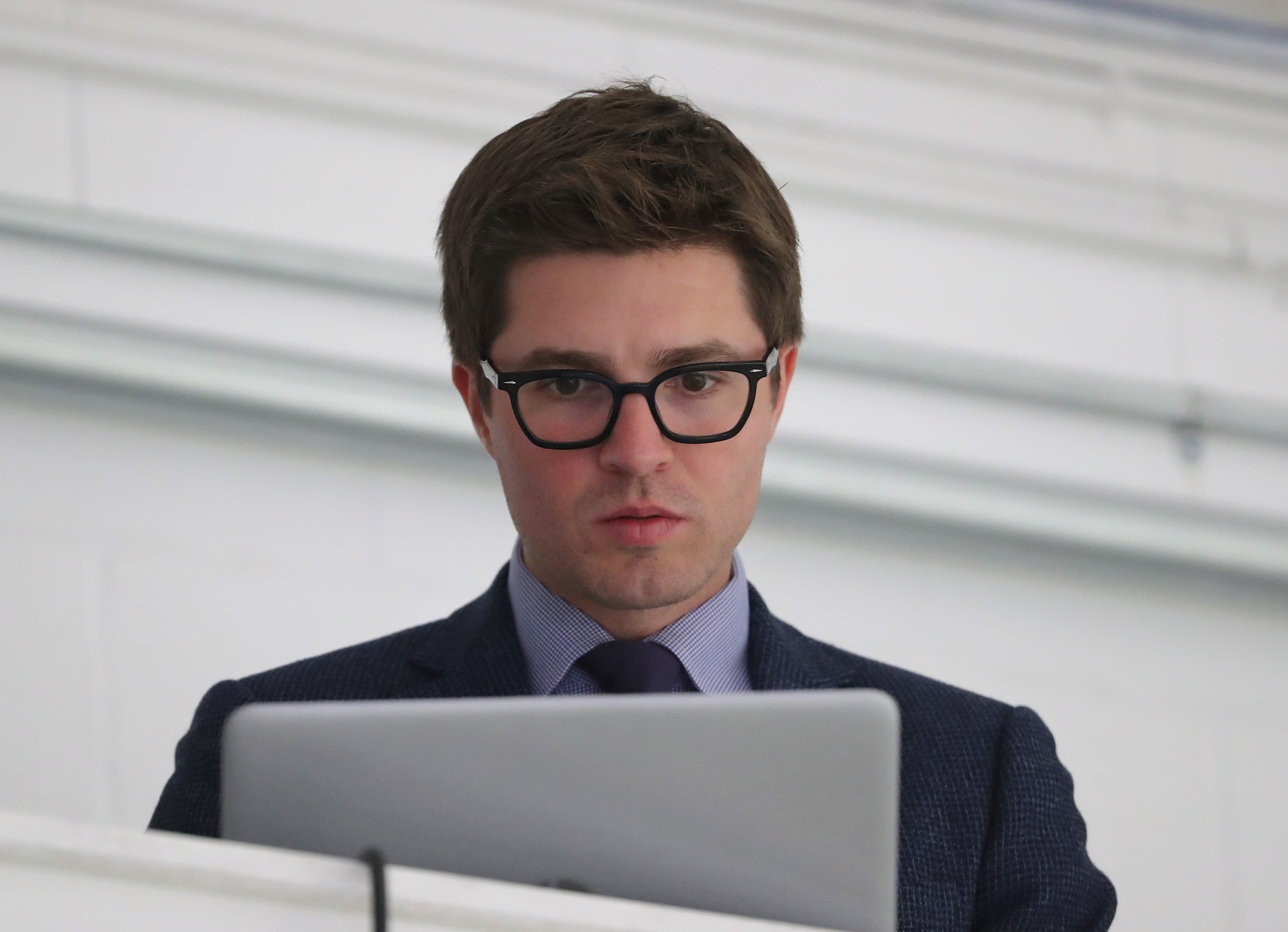 Photo credit:© Tom Szczerbowski-USA TODAY Sports
Who knows when we will be able to watch hockey again.
Until that time comes, hockey fans and sports fans in general have the team-building aspects of their leagues to get excited about. The NHL extended its transfer agreements recently, and the biggest news in weeks is the signing of a 6'6″ Czech.
Mercifully, drafts are interrupting the slow trickle of sports news. Whether you liked it or not, the NFL draft provided the entertainment that fans have been craving. For those who needed their hockey fix, the NWHL draft welcomed 30 incredible young hockey players. There was no shortage of news there either, as the first overall pick changed hands in a draft day pick swap.
The Toronto NWHL team traded the first overall, and second last pick in the 5 round draft for Boston's 1st in 2020 (6th overall), and their 1st and 2nd in 2021. Looking back to a certain NHL trade between Boston and Toronto, hopefully Toronto is on the correct side of a top pick/Phil traded for two 1sts and a 2nd.
Swapping Picks
Trading up in the draft is no foreign concept to NHL teams, as they often trade multiple draft picks for a single, higher pick. Over the past few entry drafts, teams have traded up at an increased rate. As it becomes more of an emergent trend, General Managers who can most accurately value draft picks become the most efficient at the draft.
It goes both ways, of course. For every team that sees a player they like at a pick they shouldn't be available, there is a team who sees a plateau of talent and is willing to move down a bit. Often times these trades are spontaneous, and sometimes they are even made at the draft table.
Considering there will be no "draft table" this year, will pick movement be stifled?
Let's hope not. Trades are exciting.
Absolute Value
This type of trade, though, is particularly exciting for me. It's a window into how each team values their picks.
In a sense, draft picks equate to currency. Teams use picks to buy assets when things are going well, and sell assets for picks when things are going poorly. They reveal how much value a team places on a player, but every team has the same exchange rate for picks, right?
Well, it's complicated. In theory a draft pick can be acquired, and later traded at the same absolute value. Just look at Jamie Oleksiak's
transaction history.
The problem is that eventually that pick becomes a player, and that player can greatly under or out-perform their expected value based on their draft position.
Speaking of draft position, most of the time picks are traded their position is subject to change. A 7th rounder could've been 181st overall in 2016, and could be 224th in 2021. A team can trade a pick for a rental, then drop out of the playoffs and move that pick to the top 10 of its round. There is even compensatory picks that could push the draft position down.
Due to all this, the draft day swap is one of the few times we see the absolute value of a pick.
Defining Value
I'm going to try to keep this simple, one way or another we have to put a number value on each pick.

I'm using 2 different models to highlight the magnitude of excess value from the low picks.  Model 1 focuses on the distribution of value between picks, forming a smooth curve from pick 1 to 210. Both models were made prior to the Vegas expansion, so they don't go up to 217. Model 2 is based on the actual production of players selected at each pick, based on point production for forwards and time on ice for defencemen.
From this point onwards I will be referring to Model 2 any time I describe the value of a pick.
The first overall pick has a value of 1000, and the final pick has a value of 30. For a tangible example, in the 2019 draft Los Angeles traded picks 64 and 126 to Montreal for pick 50, where they selected Samuel Fagemo. This trade resulted in an excess value of 20 for Montreal, which indicates it was very close to equal value. Essentially, no other draft pick would "fit" in this trade.
On the other hand when the Philadelphia traded 3 picks to Arizona in order to select Isaac Ratcliffe, they lost 122 points of value in the deal. Based on the model, they would have been able to get a deal done without including the 3rd round pick.
I must highlight that is the caveat of looking solely at numbers. Ratcliffe was expected to go in the first round, a 6'5″ LW with nearly a point per game in the OHL, and Arizona was smart to set the price high. Of course there is going to be situations like this in any draft where the perceived values don't align, but we are trying to learn about the bigger picture of pick swaps.
Data
Over the past 6 drafts, there has been 41 true draft day swaps, with no players or future picks involved. There was two examples of a 3-for-1 (one the aforementioned Ratcliffe pick), and two examples of a 2-for-2. As you might expect the 3-for-1 trades were great value for the teams moving down, and the 2-for-2 was the best value for any team moving up.
As much as outliers are devalued by the term, they serve to highlight the biases NHL General Managers have. These odd-numbered swaps show that GMs undervalue late picks, and place too much value on moving up in a round.
Consider that with the 3rd round pick included in the Ratcliffe deal, the Arizona Coyotes selected Ratcliffe's teammate from the Guelph Storm, Nate Schnarr. In the 18-19 season those two led Guelph in scoring, but it was Schnarr who led Ratcliffe by 20 points, finishing with 102 en route to a Memorial Cup.
In the AHL this season Schnarr had more points and a higher points per game, despite moving across the United States in the Taylor Hall deal. Each situation is unique, but Arizona was able to draft a similar player 40 picks later. If teams don't see a standout player at their pick, it is wise to move down more than they currently do. The Coyotes also added the 44th and 108th overall picks, selecting Filip Westerlund and future Marlie Noel Hoefenmayer.
Sharks. Just Sharks.
Let's look to the 2014 draft, when draft value models were not as much of a consideration. Chicago actually gained value swapping 27 and 62 to San Jose for 20 and 179. Chicago grabbed Nick Schmaltz, while San Jose landed on Nikolai Goldobin. Strong move for the Hawks.
This didn't seem to put the Sharks off from swapping though, as they moved down once again from pick 62. In fact, no teams besides San Jose and Arizona made more than 5 swaps over the past 6 drafts, while that pair made 8 each.
Besides the pure volume of swaps, the Sharks found other ways to become my candidate for top swappers. In 2018 they held 4 picks from 110 to 150, and traded them all in two separate deals for 87 and 102.
Interestingly, pick 87 originally belonged to Toronto, who gave it up as compensation to the New Jersey Devils for hiring Lou Lamoriello. That pick would change hands 4 more times, entangling itself with the likes of Marcus Johansson and Michal Kempny before being used to select Linus Karlsson. To top it all off, the Sharks sent Linus to Vancouver for Jonathan Dahlen's RFA rights. Dahlen played 7 games for the Barracuda before returning to Sweden to play the 19-20 season. They traded their 2018 4th and 5th for 7. AHL. Games.
In 2019 they realised they could be on the winning side of these trades, and picked up the 82nd pick for moving from 41 to 48. They then changed their mind, and packaged pick 82 with 91 to move up to 55.

This one is the weirdest one of them all, and it might work out the best for the Sharks. In 2017 they traded two 7ths to get… the second last pick in the 6th round. They justified this by drafting Alexander Chmelevski, who had a strong rookie season in the AHL. That's more than can be said for most picks that late.
Unless…
The Devils drafted the current KHL u22 scoring leader for defencemen with one of those 7ths.
If you're ready for an old fashioned swap meet, San Jose has two picks in rounds 2, 5, and 7 of the 2020 NHL entry draft.
Interesting Notes
The cumulative loss of value detailed in the Sharks chart equates to the exact value of the 40th overall pick.
There were only two teams that have not participated in a swap over the past 6 drafts, Boston and Anaheim. Both teams have still seen their share of trades, but none qualifying as a draft day swap.
The Leafs moved down in the first round 3 times, missing out on Travis Konecny and Gabriel Carlsson in 2015, and Dominik Bokk in 2018. Starting with only the 24th and 25th selection in their respective years, Toronto selected Travis Dermott, Jeremy Bracco, Martins Dzierkals, Rasmus Sandin, and Semyon Der-Arguchintsev. I'd say the strategy is working for them, Dzierkals was even involved in a trade that netted the Leafs a 5th in the upcoming draft.
Something I noticed is that a much higher percentage of the players selected when a team trades up, eventually sign ELCs. This seems easily explained, as teams almost exclusively move up with a specific target in mind. I've been keeping track of when teams trade up, because it gives a clear indicator of the team's interest in the player.
Conclusions
In the end, there is no golden ratio for success in swapping picks. The outcome of a draft day trade is dependant on the ability of scouts and player development staff, but what's important is the insight the swap provides.
I'm fairly confident Sharks GM Doug Wilson has a pick value model he refers to, but what sets him apart is the boldness to pull the trigger on a deal. We can ascertain that when he sees a player he likes, he makes a move for them.
I'm also confident that there are GMs who don't rely on pick value models. Whether they refuse to move down, offer up too much to move up, or don't swap at all, rejecting a concept that has clearly already present in the NHL is a losing strategy.
The teams that win, are the teams that try. While the Sharks have been sporadic and entertaining, the Coyotes have been calculated. They built up value by trading down any time they saw fit, and cashed in some of that value to jump to 11, the highest pick in any swap over the last 6 drafts.

Time will tell if it was a worthwhile endeavour for the Coyotes, but I suspect the sheer volume of picks added will bode well for them.
Teams that opportunistically swap, like the Leafs, Rangers, and Canadiens, seem to make many picks available to other teams. Fielding offers is essential to driving up the price of a swap, so they let teams know ahead of time they're open for business. When these teams get on the clock, they can make their decision between picking and swapping. In that sense, willingness to swap alone increases the value of their picks.
As more teams begin to swap, they develop more precedence to define the value of a pick. This leads to tighter margins on excess value, as there are fewer unaware teams to be taken advantage of.

There is a lot we don't know about the 2020 NHL Entry Draft, but we do know there will be swaps to be made.
Recent articles from Earl Schwartz