The DFO Show: Spezza deserves a five-game suspension, but refs share the blame for Jets-Leafs melee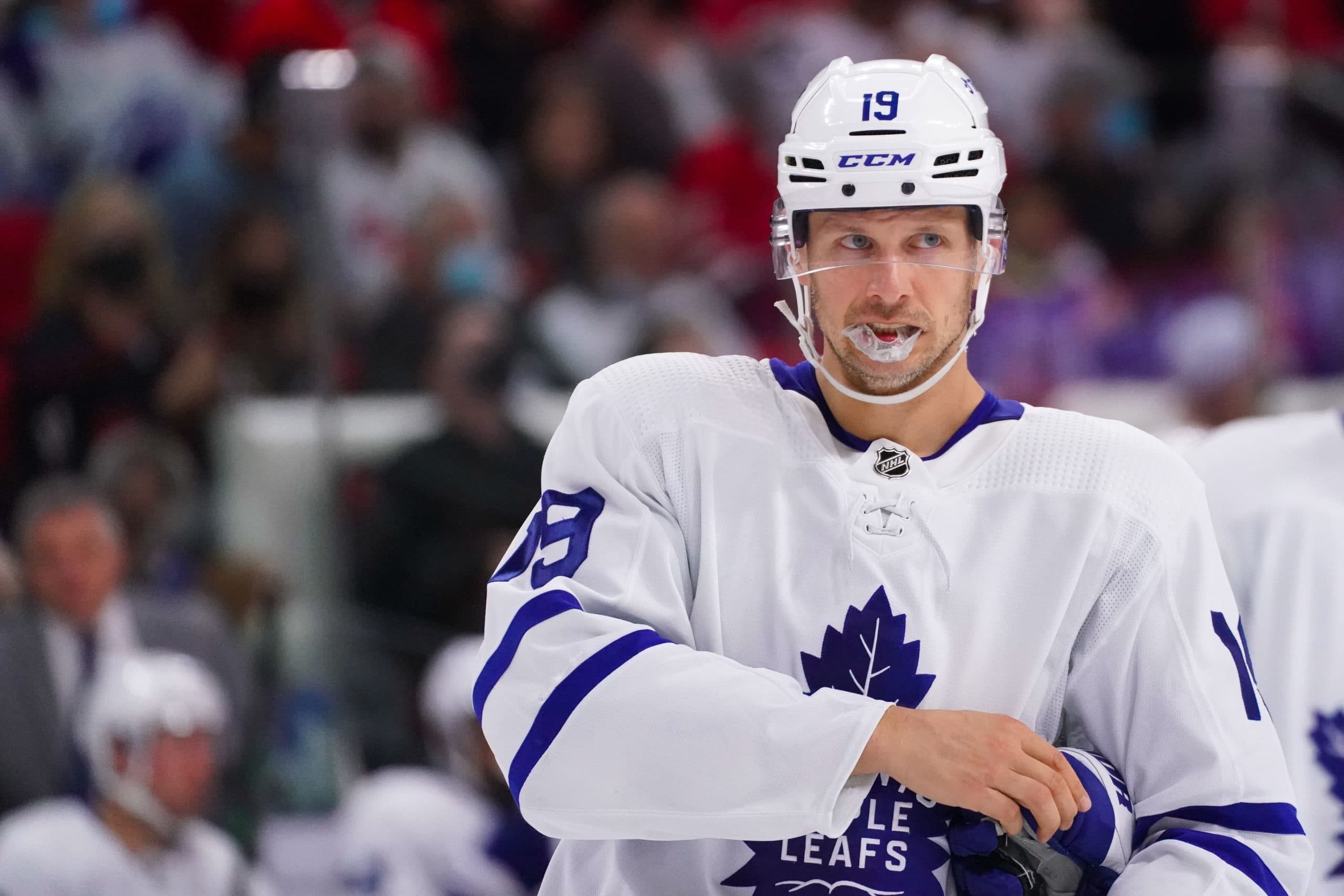 Photo credit:James Guillory-USA TODAY Sports
Jason Spezza is set to have an in-person (well, face-to-face over Zoom) meeting with the NHL's Department of Player Safety on Tuesday for his retaliatory hit on Neal Pionk.
On Tuesday's edition of The Daily Faceoff Show, Frank Seravalli and Mike McKenna discussed the situation and how many games Spezza is likely going to be suspended for. Both agreed that he'll get at least five games but Seravalli also made a point that this could have been avoided if the referees called the original knee by Pionk on Rasmus Sandin.
Seravalli: "We're still dealing with the fallout from the Winnipeg Jets and Toronto Maple Leafs clash on Sunday. Neal Pionk was suspensed for two games for kneeing to satrt of the entire melee, Wayne Simmonds got fined for cross-checking, and there's a hearing today for Jason Spezza's retaliatory knee on Pionk. What do you see in terms of a suspension from the Department of Player Safety?

McKenna: "It isn't going to be less than five games. That's what it comes down to. When you meet in person, these never wind up being less than five games.

Jason Spezza is a guy who really plays with his heart on his sleeve. I've been his teammate before and I loved playing with him. He's passionate, he knows more about the game than just about anybody. But he got carried away in this instance.

He targeted Pionk after the knee-on-knee hit that Pionk put onto his teammate, Sandin. I think it's worthy of at least five, I would go six. Knee to head on a vulnerable player who wasn't ready to recieve a hit in any way and Spezza was targeting him.

I'm sure Spezza feels bad about having the head contact but retribution comes in many forms. I think Spezza is going to be looking at six games from the league.

Seravalli: "I think it's right around five. This is a guy who doesn't have a long record. I can't help but think that all of this could have been avoided if the referee simply called the original kneeing penalty on Pionk so we don't have the players feeling like they need vigilante justice to feel like they're getting retribution.

For me, I certainly think the referees are culpable here but that doesn't absolve Spezza from the hit that he ultimately laid.
You can watch the full episode here, with the Spezza segment starting at 9:40…