The end of the Frederik Andersen era and what that means for the Leafs' netminding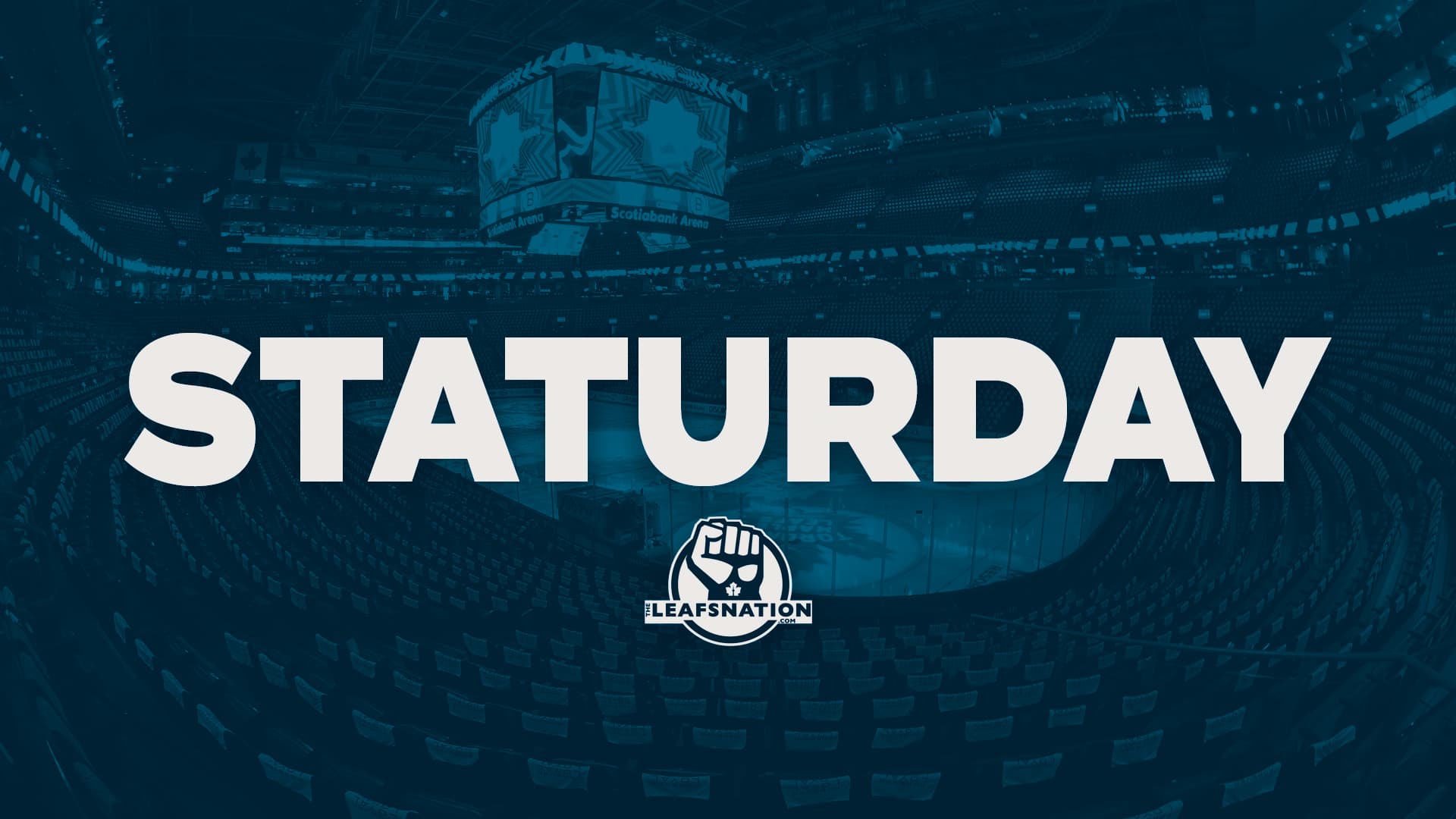 Last season was the last season for Frederik Andersen in Toronto, much to the delight of many Toronto fans, and much to the dismay of some others.
Andersen had a complicated run in Toronto, with 4 full seasons as the bona fide starter, and then the 5th in 2020-21 where he was supplanted by Jack Campbell. Finalizing his departure, the Leafs did not re-sign him when his contract expired at the end of that season, and brought in Petr Mrazek to replace him.
In this shuffle, the Leafs hope that they've gained the goaltending solidity that they were so certain that they'd have in Andersen, but unfortunately, due to injuries and inconsistency, never did achieve.
Below are a few different ways of analyzing the three netminders involved in the shuffle from Toronto's 2020-21 duo to the 2021-22 duo. Jack Campbell is the constant there, but we'll look at how he shapes up as well, since he appears to have earned the starting reins.
Wins Above Replacement (WAR)
One of my favourite models to use as a blogger are WAR models, because they're so simple at the face, and they have tangible predictive value. That means that a team that has high "WAR" will likely do well in the future, even if they're not winning at that moment in time.
As you can see in Andersen's blue line, his performance has steadily declined from a clear starter, and even a potential candidate for a Vezina trophy in 2017-18, to a replacement level goaltender last year. Whereas, both Jack Campbell and Petr Mrazek had excellent 2020-21 seasons, and both have done so previously in 2018-19, so we can be reasonably sure it's not a flash in the pan.
Goals Saved Above Expected
Another really useful statistical model for goalies is Goals Saved Above Expected (GSAx). This looks at each shot on goal against a goalie and evaluates how likely that shot was to be a goal (based on where it was taken on the ice). Depending on how likely the shot was to be a save, they get more or less added (for a save) or subtracted (for a goal against) to their total GSAx.
For Mrazek and Campbell, the graph above is almost identical to the WAR graph. For Andersen it is similar, though there is a small "improvement" from 2019-20 to 2020-21. This is less to do with performance, and more to do with ice time. Andersen played badly in both 2019-20 and 2020-21, but because GSAx is sort of a running total, the time lost to injury and losing his starting job in 2021 make his GSAx numbers look better.
High Danger Save Percentage
Anyone who has looked into goalie statistics before knows what save percentage is. In this case, we look at just "High Danger" Save Percentage (HDSV%). By "High Danger", we mean those that come from the home plate area in front of the net, like this.
The goalies that stop more shots than most from this dark green area are more likely to be able to continue to do so over their careers. We call that a "repeatable" statistic, which is good for statistical analysis. If a stastic isn't repeatable, you can't rely on it, because it can easily disappear. Regular save percentage is like that.
This article from Puck Plus Plus goes into more on that.
Also a big thank you to
Meta Hockey
for helping me to find that article.
Looking at the last two years in total, the three goalies we're looking at have the following HDSV%s.
| | | | | | | | |
| --- | --- | --- | --- | --- | --- | --- | --- |
| Player | Team | GP | TOI | HD Shots Against | HD Saves | HD Goals Against | HDSV% |
| Jack Campbell | L.A, TOR | 48 | 2339.5 | 272 | 221 | 51 | 0.813 |
| Petr Mrazek | CAR | 52 | 2375.583 | 330 | 276 | 54 | 0.836 |
| Frederik Andersen | TOR | 76 | 3618.167 | 472 | 382 | 90 | 0.809 |
We can see that Andersen has the lowest, and Mrazek the highest, by a healthy margin (almost 3%). Campbell is slightly better than Andersen as well. This suggests that the Leafs will see a significant improvement in their team HDSV% next year. It'll be interesting to see if that holds true.
Final Thoughts
It's quite clear that the Leafs have made an improvement in net by bringing in Petr Mrazek and Jack Campbell over the last couple of years. Campbell played incredibly last year, and Mrazek has been solid for a good number of years, except for the inability to stay healthy. If the Leafs don't rely on Mrazek for a 60-game schedule, and instead slot him in for 30-35 games, they should reasonably expect success.
All in all, while we wish Frederik Andersen well in his future endeavors, the swap between him and Mrazek is a seemingly very positive one for Toronto.
As with all goalie conversations, though, we have to finish with the massive grain of salt to put on all of this goalie analysis, which is that none of this is very repeatable. For no reasons we understand yet, Andersen could be amazing next year and Mrazek could be terrible. Jack Campbell could play like an AHLer. We have some data that suggests that won't be the case, but none of that is determinate. So, leaving you with that wonderful cloud of doubt, we'll see what the netminding actually looks like when the season begins quite shortly.