The Flyers might be ready to steal the Leafs' front office this summer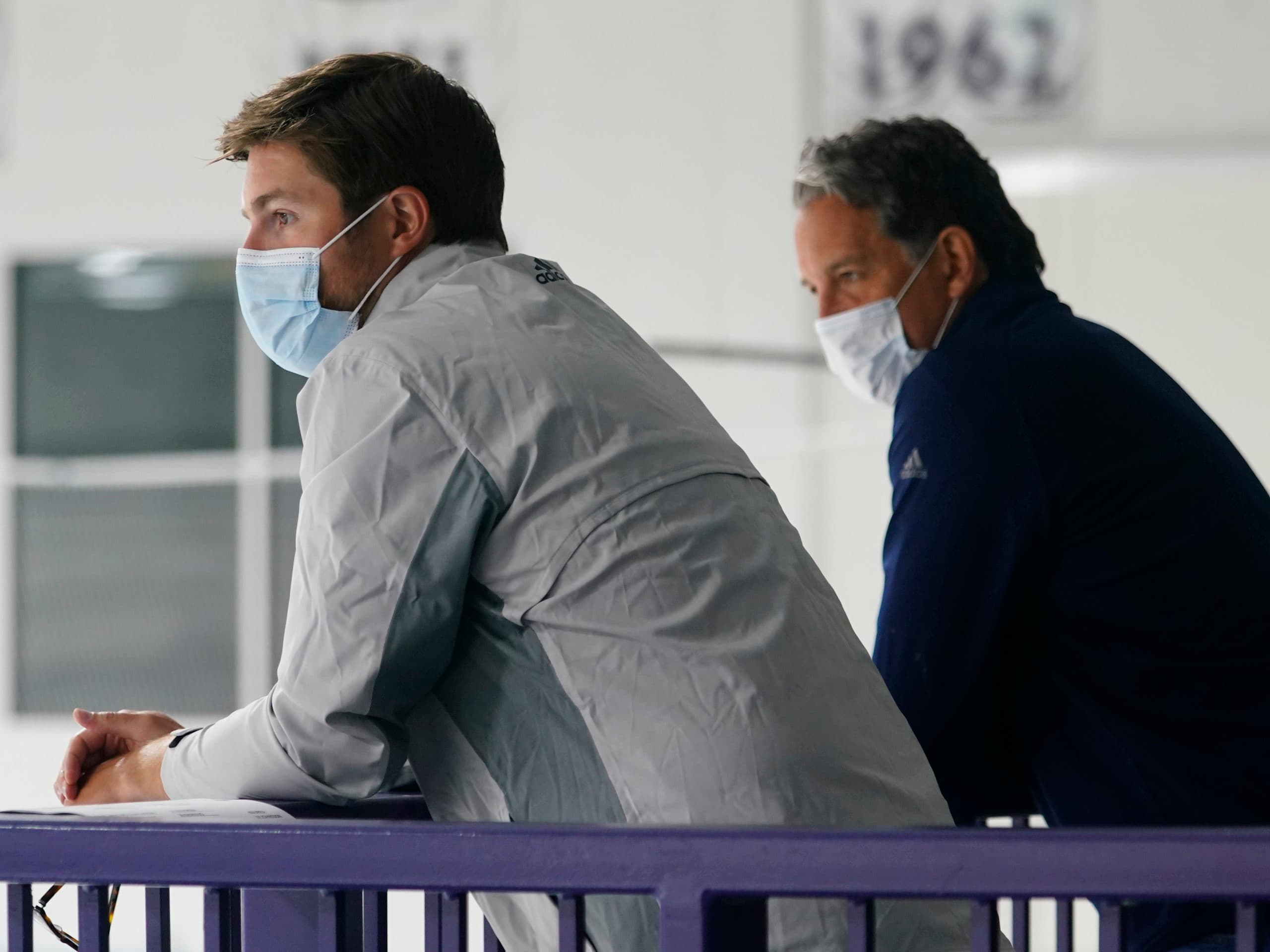 Photo credit:John E. Sokolowski-USA TODAY Sports
It's no secret the Leafs are technically running into this summer without a general manager. Kyle Dubas does not have a contract beyond this year, presumably because MLSE is waiting to see how the playoffs turn out and if the team can finally put together a couple series wins. They are supposed to be contenders, after all.
Depending on where you come down on a stance over this front office (which includes Dubas, but also Brandon Pridham, Jason Spezza, and a full analytics crew), worry-level about MLSE's next move is going to vary. But one thing that has become clearer as this season goes on is that, should the Leafs fail to re-up Dubas ahead of his contract expiry, he will have a job next season and beyond from someone. Put simply, teams will line up to hire him because very few general managers have improved their teams so fully in the last 5-6 years that he's been in the big seat in Toronto.
One team that is getting a bit of traction in this regard is the Philadelphia Flyers, and for good reason. They stink from top to bottom. Chuck Fletcher is arguably the worst general manager in the league, and the franchise is utterly directionless, hanging about the no-man's land of not rebuilding and not contending. They have an old retread coach in Tortorella who unsurprisingly has been a disaster. Everything is going in the wrong direction for that team, and the full clear-out (that the Leafs also did once upon a time) is needed as soon as possible.
It's just a bad scene all round in Philly, and the best move they can make this summer is to tear everything down to the studs and throw a pile of money at new management and coaching. And their eyes might be set on what Toronto is (is I guess, isn't) doing.
If the Leafs don't act to lock up what they have, it seems the Flyers are ready to court Dubas (and presumably anyone else who might come along with him).
TorontoSportsMedia might not be the usual "insider" source you're used to, but to be sure Jonah is connected through various major media channels. If he says Flyers sources are spilling this, I believe it. And I mean, why wouldn't we? The Flyers are a big market team with deep pockets. It would be dumb for them not to back up a Brinks truck to hit a full reset on their front office.
The question for Toronto becomes whether or not they want to take on this risk going into the summer, relying their decision-making process too much on playoff success (or lack thereof). I guess a further question is whether Dubas already has been getting wind of offers like this (Philly surely won't be alone) and would consider waiting to see what's out there even with something from the Leafs on the table. And even further, whether some of the key figures in that front office like Pridham or Darryl Metcalf might tag along with him to a different situation.
It's also wildly uncertain what type of contingency the Leafs might have in mind if Dubas was to depart in the summer. With only a few months between then and now, and teams like Philadelphia already starting the early tire-kicking process, it's something the Leafs (and fans) unfortunately might need to start reckoning with.