The Great Woll of Toronto makes his season debut on HNIC: Leafs Tailgate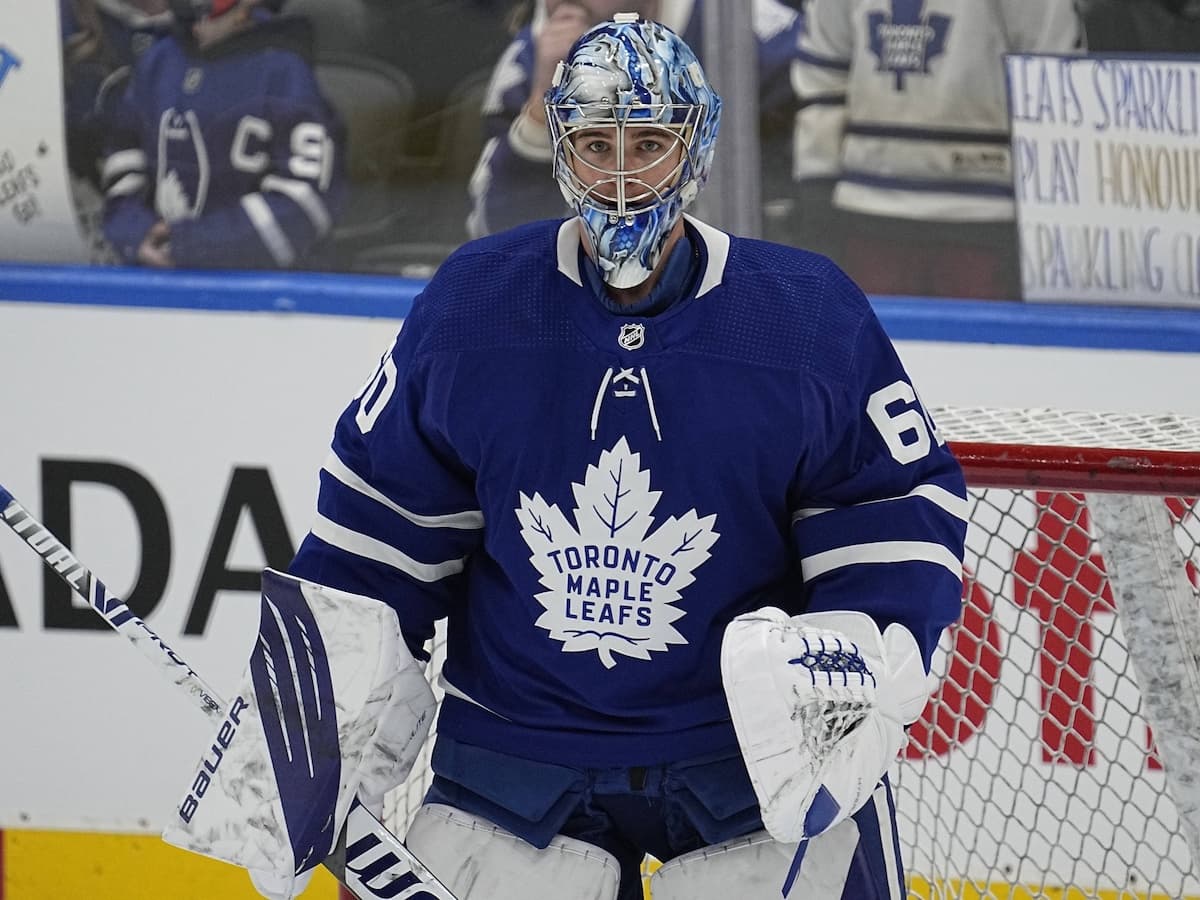 Photo credit:John E. Sokolowski-USA TODAY Sports
Coming off an impressive 3-0 victory in Columbus last night, Joseph Woll will make his season debut as the Leafs (32-13-8) look to sweep both ends of their weekend home and home with the Blue Jackets (15-33-4).
All in all, Toronto put forth an impressive effort in their first outing in 10 days. John Tavares scored twice, Mitch Marner tallied two helpers and Ilya Samsonov turned aside 30 shots for his third shutout of the season. The last part was the most important because it meant that the Leafs silenced that annoying cannon inside Nationwide Arena. Things you love to see.
And so, the scene shifts to Scotiabank Arena on Hockey Night in Canada. 24-year-old Joseph Woll, who's fresh off an AHL All-Star appearance, will get the call for Toronto. To-date, through four NHL appearances, the Missouri native has posted a 3-1-0 record to go along with a 2.36 goals-against average, 0.911 save-percentage and one shutout. Furthermore, Woll's 13-1-0 for the Marlies this season with a 2.36 goals-against and 0.930 save-percentage.
TIME: 7 PM ET (Sportsnet, HNIC)
STARTING GOALIES:
CBJ Elvis Merzlikins – CONFIRMED (5-14-0, 4.42, 0.870, 2 SO)
@
TOR Joseph Woll – CONFIRMED (FIRST APPEARANCE of 2022-23)
PROJECTED LINEUPS:
THREE STORYLINES:
THE GREAT WOLL
Without question, the selling point for a Saturday night game with the lowly Blue Jackets has to be Woll's season debut. Firstly, he was really good last season in four appearances. Secondly, he's doubled down with a fantastic showing in a small sample size this season. If there's anyone who deserves a shot, it's Woll, who likely would've made his season debut much earlier had it not been for a rash of injuries over a lengthy eight month stretch. At any rate, he's here now, and with the uncertainty surrounding Matt Murray, it's always good to know what you have down the depth chart. To say this is a massive opportunity for the rookie netminder is an understatement.
WEEKEND SWEEP?
I thought Friday night's performance was very business-like, very professional —if you will. They took care of business against an inferior opponent, something that's been a bit of an issue with this team this season. Moving forward to tonight, I think another good start would go a long way in shutting down the Jackets once again. The most noticeable thing for me last night was the team defence. I know they surrendered 30 shots on goal, but they were dialled in. Off the top of my head, I can't recall a high danger chance for Columbus, which obviously is very good to see. Do it again tonight!
GAME 5 WITHOUT MATTHEWS
In four games since Auston Matthews went down with the knee injury, the Leafs are 2-2-0. You know who misses Papi? William Nylander. Calle Jarnkrok and Alex Kerfoot have been fine, but they're not Auston Matthews. Furthermore, Nylander's a minus-5 with two points since 34 went down —not that plus/minus is a tell-tale stat or anything. Overall, I'm just curious how much longer Matthews out. I'm predicting a big night for Nylander. He's had his chances.
BETTING:
(As of Noon EDT)
PROP PLAY:
Over 6.5