The impact of the Murray-Samsonov tandem on the Leafs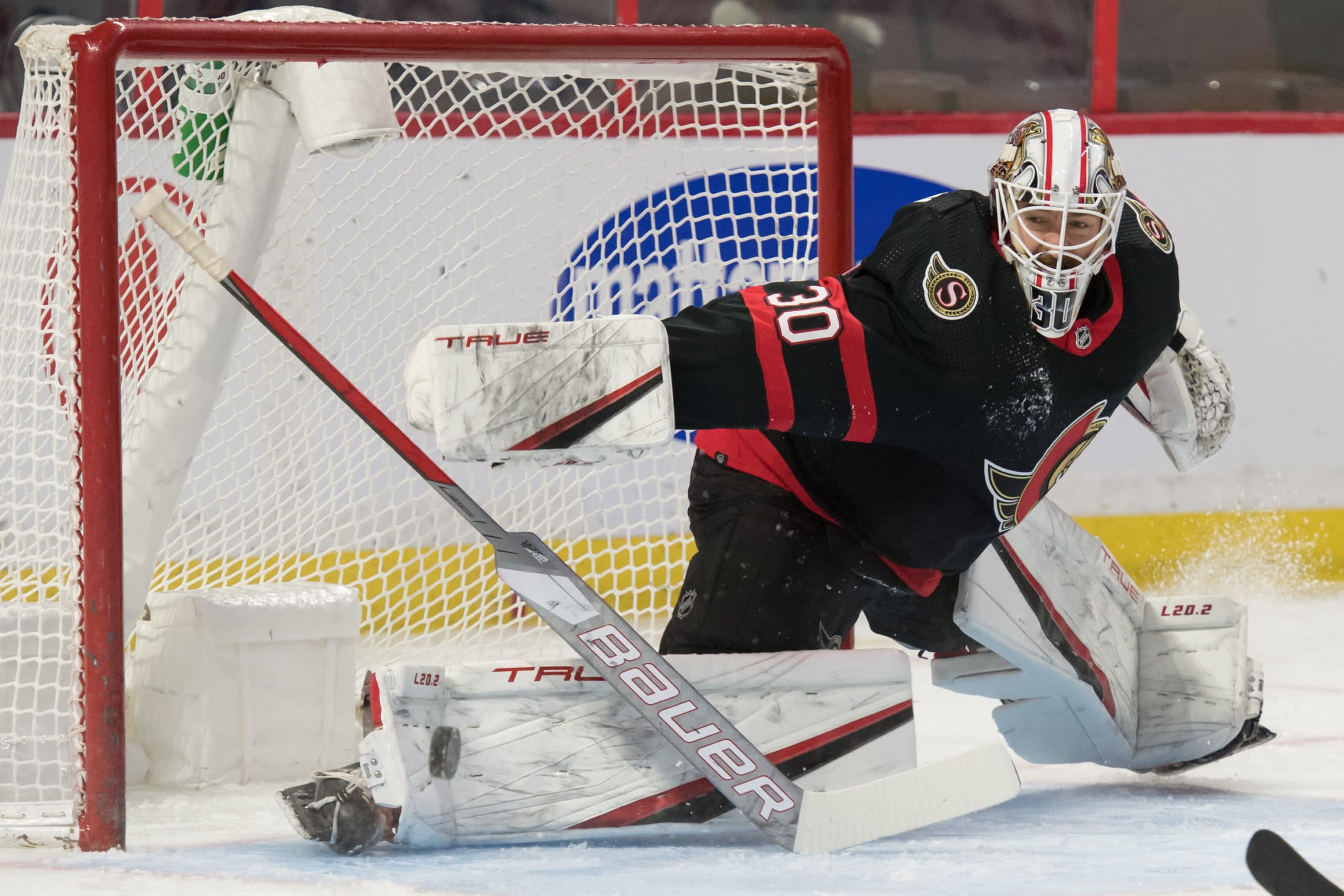 Photo credit:Marc DesRosiers-USA TODAY Sports
It goes without saying that one of the keys to winning a Stanley Cup is to have the goalie get hot at the right time.
The Leafs know all too well what happens when their netminder is the second-best one between the two teams as that has been the case over the past six years of the Brendan Shanahan era. Whether their option played exceptionally well for the majority of the series or was not up to par, the opposition goaltender was just a bit better and that was enough to constantly prevent Toronto from a deeper playoff run.
@Frederik Andersen failed to provide the spark despite years of consistent play during the regular season, while @Jack Campbell fell short to the likes of @Carey Price and @Andre Vasilevskiy short despite his best efforts. Have I mentioned that the backup position
has never been stable
throughout the duration of Kyle Dubas' tenure as GM?
After the latest shortcomings, the Leafs completely overhauled their goaltending tandem by letting Campbell walk and trading Petr Mrazek to Chicago. Replacing them are @Matt Murray and @Ilya Samsonov, two young netminders who are both coming to Toronto with their values pretty low.
There will be many questions that the 2022-23 Leafs will need to answer, but few are more important than this: will this new tandem be enough to unearth postseason success or will the same fate rear its ugly head?
It is far too premature to make bold assumptions before either plays their first game donning the Blue and White, but we can review their recent track record and make an educated guess on what we may expect from them in the coming campaign.
Murray arrived because of a trade with the Senators where the Leafs only surrendered future considerations. There was outrage about the move at the time given there were reports of Ottawa and Buffalo nearly making a trade with Murray that would have involved a first-round pick. It certainly doesn't help that Toronto did not get enough of a package considering Ottawa agreed to a 25% retention over the next two years.
There was also concern about his injury history
over the past few seasons,
including a concussion in March. Despite being a two-time Stanley Cup champion, his value has significantly dropped off as it has been three years since he last posted solid numbers across the board.
Although it remains to be seen how he will fare with his hometown team, there are reasons to believe he can at least post some better results on a more competitive team. And while he barely played in 2021-22, he started to turn a corner during a
12-game stretch
where he posted a .932 SV% and a 13.78 GSAx. We would have finished the season with a .920 SV% had it not been for his last two games against the Lightning and Coyotes, where he gave up a combined 13 goals and saw his numbers decline drastically.
Murray was deemed healthy enough to have the aforementioned trade go through so he should be good to go for the start of the season. The motivation of playing for his boyhood team, in combination with the impeding competition with Samsonov, could see some improved play from the 28-year-old at the very least.
Speaking of Samsonov, many were taken aback when it became public knowledge the Capitals decided to not give him a qualifying offer before free agency opened. The decision
ultimately came down to his projected cap hit being too
high and letting him go allowed Washington to sign @Darcy Kuemper.
While Samsonov has yet to meet the lofty expectations placed upon him after being drafted in the first round of the 2015 draft, he is entering his fourth season and still has room for growth in his game. After all, he isn't far removed from a dominant three-year stretch in the KHL where he went 33-16-9 and posted a combined .929 SV% and a 2.16 GAA.
Since making the move over to North America, he has played in 89 games and has registered a .902 SV% and a 2.81 GAA in that span. His underlying metrics
don't stack up well when compared to Murray and Campbell
, and Samsonov has not fared much better in the playoffs where he has just one win thus far.
On paper, this seems like a massive gamble for Toronto to take. But it's a wise one to try because he still comes with some upside at just 25 years old. Consider the fact that he has played much more over the past few years compared to Murray and that would bode well for Toronto given how many injuries at the goalie position they ran into last year. At the very least, Washington made the playoffs with Samsonov getting the majority of the starts so it counts for something.
Both Murray and Samsonov are coming to Toronto with a chip on their shoulders and on short-term deals. There will be ample pressure placed on both of them to try and up their game and make a positive impression on the front office in the hopes of securing an extended career, either with the Leafs or elsewhere. They will also be working with recently hired Curtis Sanford,
who had success with the Canucks in developing their goalies to become reliable options.
The pieces are certainly in place for the two players to find their groove and play a role in the Leafs having better luck in the spring. But it could just as easily be fools gold should they not show signs of improvement or continued regression. It is quite the proposition that the team has put itself in with so much of the future plans riding on how 2022-23 fares, but it's a risk the Leafs seem willing to take heading into a pivotal year.
If I were to make an educated guess on how things will go for them both, I would like to think they will provide more value than Mrazek ever could. It is still a mystery who will replace Campbell's workload, but Samsonov will likely get more starts based purely on his durability. Seeing Murray find his confidence back and remain healthy for most of the year would certainly be nice, but don't be surprised if @Erik Kallgren or @Joseph Woll get some starts at some point.
Simply put, bringing in Murray and Samsonov could either be a stroke of genius or another failed attempt by Dubas to get the most out of a team headlined by @Auston Matthews, @Mitch Marner, and @William Nylander.
All that is left to do now is wait and see how it plays out. I hope they can make it work, but I am not holding my breath.