The Leafs are now 0-8 all-time in playoff games reffed by Wes McCauley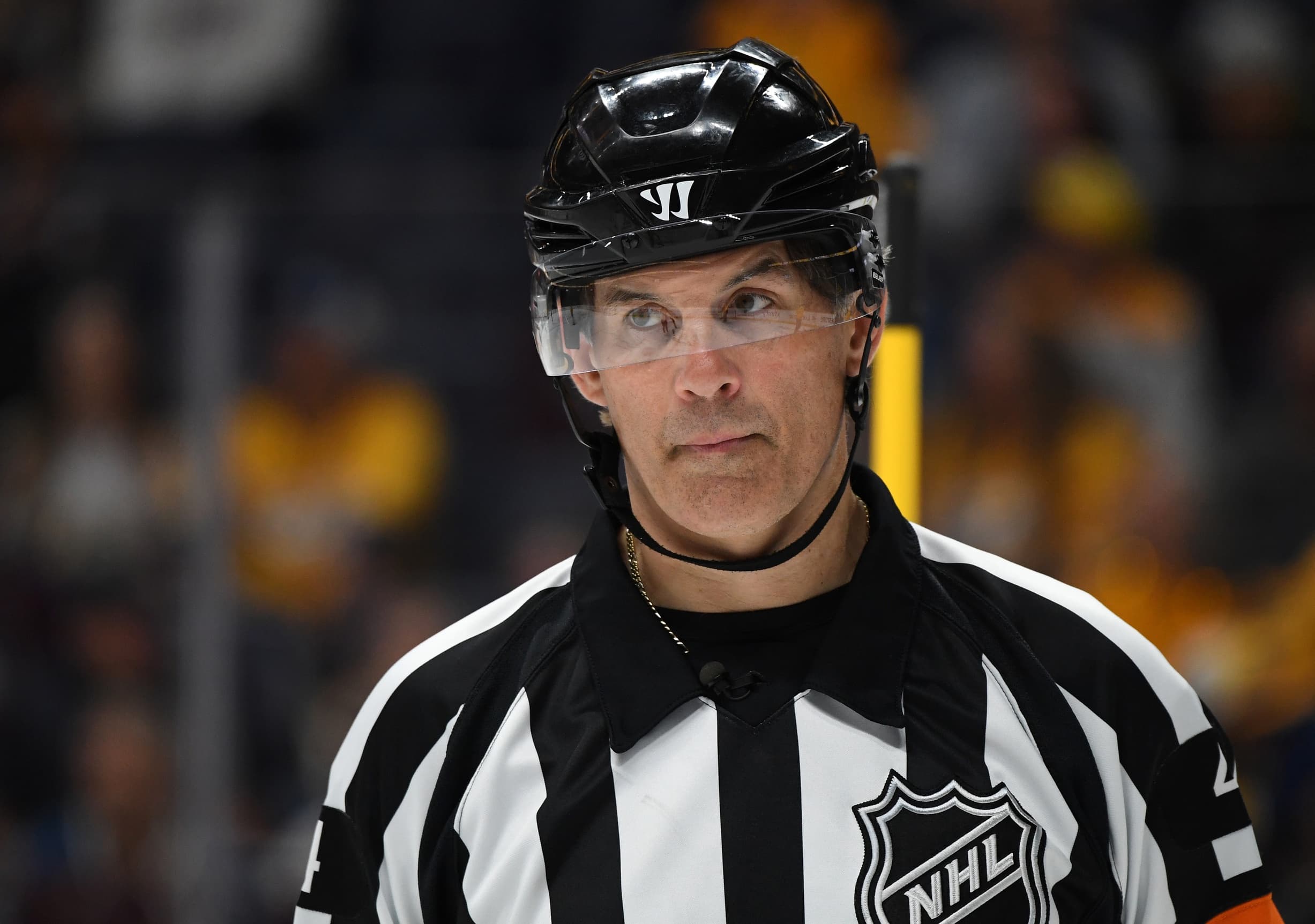 Photo credit:Christopher Hanewinckel-USA TODAY Sports
Move over, Kerry Fraser. There's a new Public Enemy Number One wearing stripes in Toronto.
The Maple Leafs got destroyed in Game 1 of their first-round series against the Tampa Bay Lightning on Tuesday evening in Toronto by a score of 7-3. According to Scouting The Refs on Twitter, Tuesday's loss to the Lightning means that the Leafs are now 0-8 all-time in playoff games reffed by Wes McCauley…
That's a considerable list of consecutive losses but did McCauley's reffing actually have a noteworthy effect on the outcome of those games?
The Capitals were heavily favoured over a young Toronto squad in 2017 and the penalties called were even in the
Game 5 loss that year
. There also didn't appear to be any penalty bias in those three games against the Boston Bruins between 2018 and 2019, and
the deciding Game 7
in the latter of those two series featured no penalties called against the Leafs. The two losses to the Blue Jackets
during the bubble tournament in 2020
can be chalked up to Columbus' goalies posting a .952 save percentage during the series. Finally,
last year's Game 7 loss
to the Lightning at home saw two penalties called on Toronto, one of which was a delay of game call, and three on Tampa.
During Tuesday's Game 1 loss to Tampa, the Leafs were called for six penalties while the Lightning were called for four. The biggest gripe among Leaf fans is the slashing penalty called against David Kampf in the second period. The Leafs had scored two goals in the frame to cut Tampa's lead to one goal and the Lightning restored their two-goal lead with the man advantage from the Kampf penalty.
While the combination of a lethargic start from the Leafs and poor goaltending from Ilya Samsonov were ultimately the driving forces behind the Game 1 loss to Tampa, fans have pointed out that McCauley
could have a conflict of interest when it comes to the Leafs
. McCauley is the brother-in-law of disgraced minor-league hockey coach David Frost and Sheldon Keefe testified against Frost when he was charged with 12 counts of sexual exploitation by the Ontario Provincial Police in 2006.