The Leafs are wasting a prime opportunity and they only have themselves to blame
Photo credit:© Jean-Yves Ahern-USA TODAY Sports
"It was 3-1."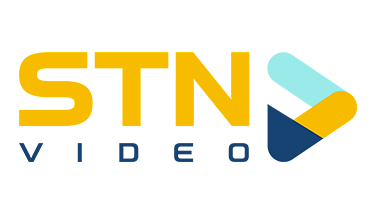 That is going to be the latest in a series of mocking phrases directed towards the Leafs if they cannot win Game 7 on Monday night. And with this being the fifth year of the @Auston Matthews, @Mitch Marner, and @William Nylander era, their chances are not looking good based on their past history.
Since the Leafs defeated the Senators in Game 7 of their 2004 first-round matchup, they have played in seven games with a chance to advance to the next round. They have lost all seven of those games, which is
tied for the second-longest losing streak in NHL playoff history
. There is no sugarcoating this: it's simply unacceptable to be this inept at closing out a series.
Because of this unparalleled amount of failure, people will often look for reasons as to why things unravelled for all the world to see. One of the most common reasons fans go to is the team simply lacks "killer instinct" and it's easy to see why.
The most famous example is in 2013 where they chocked away a 4-1 lead in a Game 7 to the Bruins that ended with an overtime loss. Then there's 2018 where, entering the third period with a 4-3 lead, Toronto allowed four unanswered goals to the same opponent to once again end their year in disappointment and heartbreak. It certainly doesn't help when the three aforementioned players listed above have been anemic offensively in six career series-clinching games with a combined five points, three of which came from Nylander.
While the lack of production could be in part due to opposing teams defending against them hard to limit their overall effectiveness, Saturday night's game saw them all get a lot of quality looks and have nothing to show for it. At some point though, you will need to bury a goal or two because games sometimes come down to which star player shows up for the biggest moments. When you combine this with Marner now sitting on 17 consecutive playoff games without a goal, it leaves the fanbase feeling frustrated that the trio has struggled to become a factor in the postseason.
Killer-instinct seems to be a factor in why this year's series has gone from a lock to a coin toss. But there surely has to be more to the story, right?
Another thing fans turn to as the culprit of Toronto's shortcomings in series-deciding games is the goaltending. The last four playoff runs have been @Frederik Andersen
being the second-best netminder in each series
and that has been a big reason why the last four first-round matchups have ended in defeat. This year has seen @Jack Campbell as the starter and he has been solid for the most part, which included a shutout win in Game 4. Yet the last two games have seen him surrender a combined seven goals with two of them being the overtime winner,
even though it is most likely due
to the
defence in front of him letting him down
. Heck, the Leafs were rattled by the return of fans in the building during Saturday's game and Campbell was the only reason they were able to stay in it. So you can't blame him for this team yet again needing to play a Game 7 because Campbell has done everything he could to give them a chance to win.
You could have made the argument that it was the coaching decisions that have cost Toronto series-deciding games when it was the Mike Babcock-era, but that does not really apply in this case. Sheldon Keefe has done well in making mid-game adjustments and trying to get the most out of his players when things go astray. It's part of the reason why the Leafs were able to force overtime in the previous two games despite it ending in a loss.
What doesn't help is that the Leafs' power-play, which is run by Manny Malhotra, has been stagnating for months and only have three goals through the first six games despite having a lethal unit on paper. @Rasmus Sandin brought some new-found life into the top unit that made them look dangerous early on but his rookie mistakes made him a healthy scratch for Saturday which saw the reinsertion of @Morgan Rielly on the first group and it yet again led to a goose egg on three attempts. All of which is to say that the lack of sticking to a power-play unit that works has been a factor in why this series is going the distance.
So you combine that with a lack of "killer instinct" and you have the Leafs on the precipice of losing eight-straight series clinchers if they fail to get it done on Monday.
This year's team has certainly given the fanbase something to be excited about based on their regular season play. Not only did they clinch their first division title in over twenty years, but Matthews became the first Leaf to win the Rocket Richard Trophy. They played long stretches of dominant play and their defence seemed to have taken a step forward, highlighted by a three-game stretch where they did a masterclass in shutting down @Connor McDavid and @Leon Draisaitl. They even overcame a devastating injury to @John Tavares to grab a 3-1 series lead in the first place.
And yet, here we sit a day away from another Game 7 because they could not handle the desperation play of a Canadiens team that was trying to keep their season alive. It is also possible that this series could have ended a lot quicker had the power-play been clicking at a more efficient rate. Even though the odds seemed to be in their favour and people were projecting the Leafs to win this series, they have to yet again play in a series that needs a do-or-die contest.
The Leafs are wasting a prime opportunity and they only have themselves to blame.