The Leafs have acquired Matt Murray from the Senators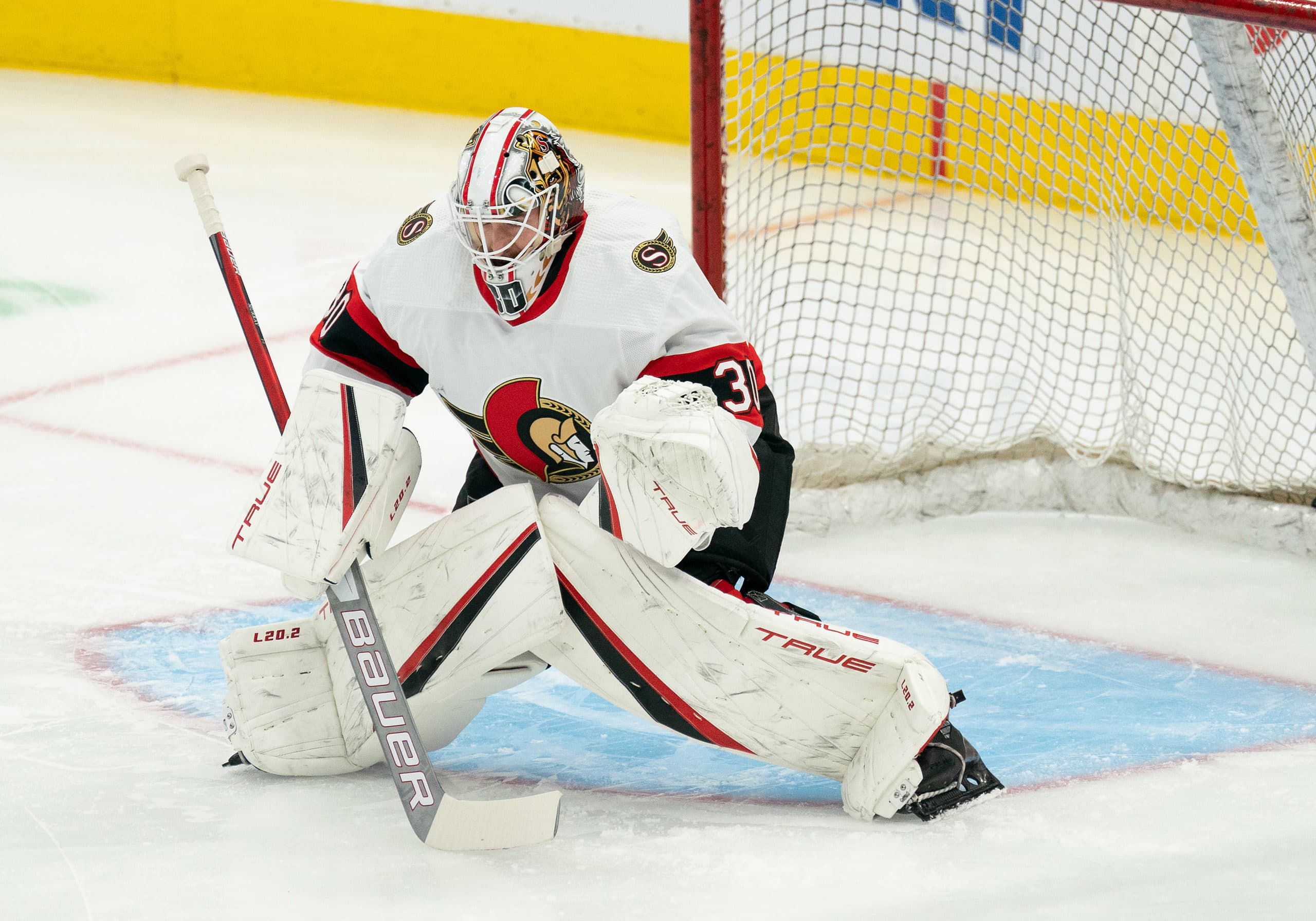 Photo credit:Nick Turchiaro-USA TODAY Sports
The Leafs also acquired a third-round pick in 2023 and a seventh-round pick in 2024 in exchange for future consideration. Ottawa will be retaining 25% of his salary for the final two years, bringing his cap hit to roughly $4.6875 million.
This comes mere days after the Leafs made the move to dump @Petr Mrazek's salary cap in Chicago while @Jack Campbell appears all but likely to be hitting the open market on Wednesday (with reports suggesting that he will likely be joining the Oilers).
Murray is coming off a bit of a bounceback campaign statistically speaking as he recorded a .906 SV% and a 3.05 GAA despite going 5-12-2 in only 20 starts. He recorded an SV% above .900 for the first time since the 2018-19 campaign, although his GAA has been above three in his two seasons with the Senators.
There are plenty of risks that come with the move, given his injury troubles
over the past two seasons
, this is also a goalie who has proven himself to be a solid option when he's on his game. Murray made an immediate impact in his first two seasons by helping the Penguins win two straight Stanley Cups in 2016 and 2017 while being reliable throughout his other postseason runs.
After spending the majority of the opening quarter of the 2021-22 campaign on IR with a head and neck injury, Murray seemed to have found his groove
during a 12-game stretch
that saw him post a .932 SV% and a 13.78 GSAx. Had it not been for his last two games where he gave up a combined 13 goals against the Lightning and Coyotes, he would have finished the season with a .920 SV%. The latter game not only saw his numbers take a massive drop, but he also suffered a season-ending concussion. This might explain why it took over a day for the trade to be finalized since the Leafs were doing a medical examination of him to ensure he was fit to play.
Murray could be a solid bounce-back candidate and this deal could look like a steal if all goes well, especially given the Leafs did not surrender any assets and gained two future picks. But make no mistake, they will still need to sign a goalie on Wednesday as insurance in case he runs into further injury problems as it would be incredibly risky to rely on @Erik Kallgren and @Joseph Woll who are both mostly inexperienced options.