The Leafs have placed Bobby McMann on waivers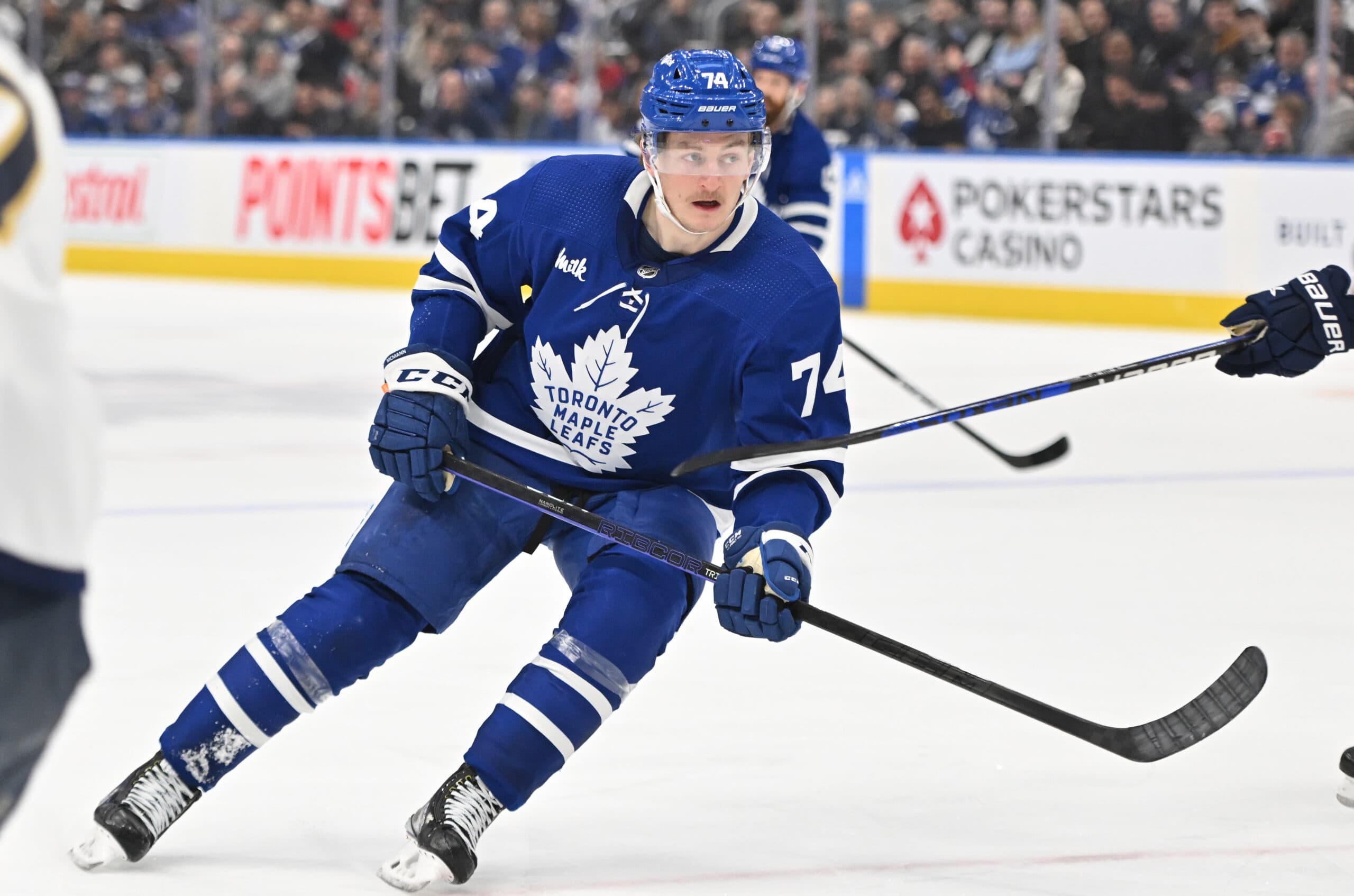 Photo credit:Dan Hamilton-USA TODAY Sports
On the eve of their 2023-24 campaign officially commencing, the Leafs placed Bobby McMann on waivers on Tuesday afternoon.
McMann had been
recovering from a knee injury
he suffered in the latter stages of the 2022-23 season that lingered into the start of training camp. It resulted in him having limited appearances at practice and not appearing in a preseason game.
While it is encouraging to see that he is now cleared to play, the 27-year-old would likely have to start the year in the AHL even before all of the developments at camp. Fraser Minten's impressive preseason forcing the Leafs to trade Sam Lafferty in a cap dump move and Noah Gregor's one-year deal being pushed back as far as they could given all of the players that had to be placed on waivers all played a factor in why McMann didn't crack the opening night roster.
Because he isn't waiver-exempt, Toronto has no choice but to make him
one of three players placed on waivers
today. There are plenty of teams that may be tempted to take a flyer on him, especially the Penguins given that Kyle Dubas is running the ship and is the one that initially brought McMann into the Leafs organization
back in April 2020
. Unless there are concerns from other teams about his durability, there is a real chance he might find himself elsewhere in the league by this time tomorrow.
McMann spent most of last season on the Marlies where he recorded 29 points (21 goals and eight assists) in 30 games played while going scoreless in one playoff appearance. He also got a 10-game stint with the Leafs where registered an assist in that span.
He has one year remaining on his current contract which carries a cap hit of $762,500.