The Leafs look to put out the Flames and get back on the scoreboard
Photo credit:© Dan Hamilton-USA TODAY Sports
A mere 48 hours after getting shutout by the Flames on Monday night, the Leafs head into the rematch with some much-needed reinforcements.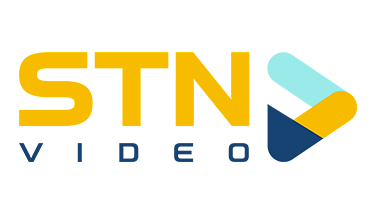 The Leafs surely missed @Zach Hyman two nights ago as the Leafs loaded top line failed to find the back of the net while also hurting the overall depth. Hyman should help restore some balance and provide Toronto with some much-needed offensive reinforcement.
Sheldon Keefe told the media that @Frederik Andersen is "progressing well" but did not provide an update as to
when we can expect him to be reinstated into the lineup
. Along with @Jack Campbell still not cleared to return, that means we can expect @Michael Hutchinson to make his second straight start (more on him in a bit).
Kristen Shilton reported that the Leafs might be going with their Reverse Retros for tonight's tilt as the Leafs tweeted out a picture of @John Tavares
wearing the jersey for the Game Day post
. Going into the game, the Leafs have a record of 1-0-1 when they don the Reverse Retros so take for what you will.
The Flames went into Monday's game with a lot of desperation and came out with a big win that snapped a three-game skid. Calgary is feeling good about themselves right now and will be looking to keep the momentum going before they head over to our nation's capital to face the Ottawa Senators. Keefe wasn't pleased with
his team not matching Calgary's sense of urgency
so we'll see how the Leafs respond.
Lineups
Toronto Maple Leafs
Calgary Flames
Leafs player to watch: John Tavares
It's been a tough stretch for the Leafs captain and Keefe tried to help get him going by moving him up to the top-line alongside @Auston Matthews and @Mitch Marner. The last time that happened was the Game 5 shutout loss and history repeated itself on Monday.
With just one goal through the past nine games
, @John Tavares will look to try and get off the Scheid with him being slotted between @William Nylander and @Alexander Kerfoot. Tavares is overdue for a big night offensively, maybe this will be the breakthrough.
Flames player to watch: Sean Monahan
Prior to Monday's win, @Sean Monahan did not score a goal in 12 games, with his previous tally being against the Leafs (of course) back on January 24th. With the monkey off his back and his confidence restored, he will likely be a threat offensively all night long with @Johnny Gaudreau and @Sam Bennett on his wings. Monahan already has five points in three games against Toronto so he is someone the Leafs will need to contain in order to have a better result this time around.
Leafs starting goalie: Michael Hutchinson
As mentioned earlier, Hutchinson will get the start for tonight's game due to both Andersen and Campbell not being ready to return to game action. He has split his first two starts and played well all things considered, even in spite of the fact that both games saw him give up three goals. This will be an essential contest for Hutchinson to prove to both the team and the fans that he can be relied upon should Toronto run into injury trouble again. As long as he can give the Leafs a chance to win, he will do just fine.
Flames starting goalie: David Rittich
Flames coach Geoff Ward told the media that @Jacob Markstrom
remains day-to-day
, meaning that @David Rittich will once again get the nod for this matchup. Not only did record
his first shutout in over a year
on Monday, but he also became
the first Flames goalie to blank the Leafs in Toronto
since the franchise's move to Calgary back in 1980. Rittich also got his first win of the season that night so he is coming into this game with a ton of confidence. And why shouldn't he, his all-time record against the Leafs is 3-1-0 with a .934 SV% and a 2.21 GAA in four games.
Puck drop is scheduled for 7 p.m. EST and you can catch the action on Sportsnet and TVA Sports.