The Leafs Nation trade deadline day live tracker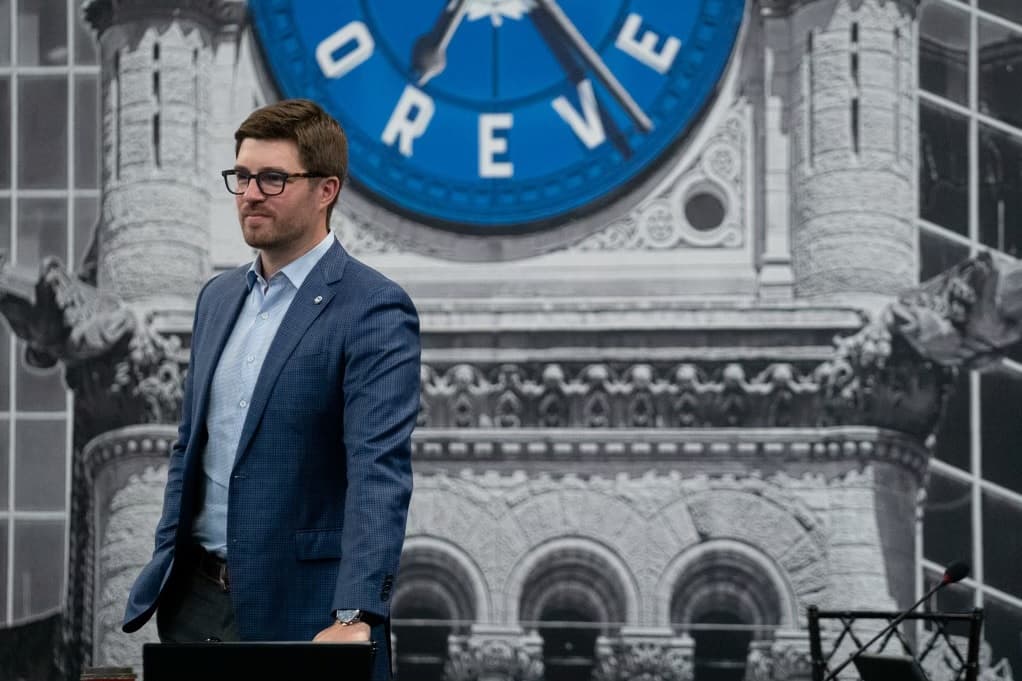 Photo credit:twitter.com/mapleleafs
Welcome to The Leafs Nation trade deadline day live tracker, your one-stop shop for everything Leafs on deadline day. This is where you'll find all of the latest Leafs-related rumors and speculation from the NHL's insiders as the clock ticks down on one of the wildest trade seasons the league has ever seen.
Kyle Dubas has already gotten his heavy lifting done, and another big move seems unlikely, but it would be silly to rule anything out with what we have seen unfold over the last few weeks, not just with the Leafs but around the entire league. There has been speculation that the Leafs are still working the phones in the final hours before the deadline passes, perhaps seeking one more piece up front as they are currently carrying nine defensemen and just 12 forwards on their active roster.
Heading into deadline day, the Leafs are sitting at approximately $925K in cap space after accounting for Matt Murray returning from LTIR and Joseph Woll being reassigned to the Marlies. That's just enough space to sign top prospect Matthew Knies should he opt to turn pro in the next few weeks, and they don't need to clear a roster spot for him as the 23-man roster limit no longer applies as of deadline day.
The Leafs could stand pat with the improvements they have already made to their roster, but they do have another prime asset in Boston's 2023 first-round pick, which was acquired in the Rasmus Sandin trade, and there are options for them to create additional flexibility under the salary cap should they so choose. It promises to be an interesting day, so stay connected with The Leafs Nation trade deadline day tracker for all the latest!
---
Live Tracker
3:04pm ET: Bob McKenzie says on TradeCentre that the Leafs are done. No further additions or subtractions on deadline day.
3:02pm ET: Seravalli reports that van Riemsdyk was not traded prior to the 3:00pm deadline. The deal with Detroit fell apart and there was no time to pivot.
2:46-2:49pm ET: Multiple insiders are reporting that the van Riemsdyk trade to Detroit is off. No word yet on the reasoning, but perhaps another team jumped in at the last moment to beat the Red Wings' offer.
2:43pm ET: Frank Seravalli of DailyFaceoff.com contradicts earlier reports and says there is no deal in place between Detroit and Philadelphia. Chris Johnston and Dreger also say on TradeCentre that they no longer believe JVR is headed to Detroit. Things changing rapidly.
2:42pm ET: Dreger says JVR is likely headed to Detroit, but the move is pending another deal by the Red Wings. Some details are still up in the air but van Riemsdyk should be a Red Wing before the deadline passes.
2:37pm ET: Elliotte Friedman of Sportsnet says Detroit is closing in on acquiring van Riemsdyk from Philadelphia. Potential target for the Leafs is on the move elsewhere.
2:35pm ET: Dreger confirms that Toronto has traded Dryden Hunt to Calgary for 26-year-old forward Radim Zohorna. Zohorna has played eight games for the Flames this season but will likely slot in with the Marlies, replacing Hunt for the stretch drive and playoffs.
2:26pm ET: Shayna Goldman of the Too Many Men podcast and The Athletic reports that the Leafs have a deal in place that will send Marlies forward Dryden Hunt to Calgary. Awaiting word on the terms of the deal.
2:19pm ET: Dreger reports that Detroit and Seattle are making a late push for van Riemsdyk, indicating the Leafs are likely not involved in discussions to reacquire the Flyers' winger at this point.
12:26pm ET: Darren Dreger of TSN says that Winnipeg's acquisition of Vladislav Namestnikov takes them out of the running for potential Leafs target James van Riemsdyk. Pierre Lebrun adds on TradeCentre that Philadelphia is in talks with multiple teams regarding van Riemsdyk.
10:19am ET: Mike Stephens, formerly of TheLeafsNation and now of Sports Illustrated and The Hockey News, says the sense is that the Leafs still aren't done. He mentions that Alex Kerfoot could still be available – a move that would clear a significant amount of cap space to facilitate another acquisition ahead of the deadline.
10:16am ET: TSN's Chris Johnston reports that former Leaf forward James van Riemsdyk is expected to be on the move today, with a mid-round pick as the asking price. Johnston doesn't mention the Leafs among the interested teams, but JVR would be a solid secondary scoring option for Toronto.
9:53am ET: Mark Masters says on TSN's TradeCentre that the Leafs could still be looking to swap out a defenseman for another forward option. Masters also reiterated that Kyle Dubas is comfortable with the Leafs' goaltending situation and doesn't expect an addition in net.
12:10am ET: Frank Seravalli of DailyFaceoff.com reports that if the Leafs are to make any further additions, Justin Holl is the most likely candidate to be moved out in order to create cap space. Seravalli adds that it doesn't appear the Leafs are looking at adding a goaltender.
"If Toronto is to add on Friday, possibly to better balance out the roster with a forward, then the odd-man out might be pending UFA defenseman Justin Holl. His $2 million cap hit is one of the only ways to create cap flexibility. The smart money is not on the Leafs adding an insurance goaltender as they seem pretty comfortable with Ilya Samsonov, Murray and Woll if need be."