Josh Manson might be the best defensive fit for the Maple Leafs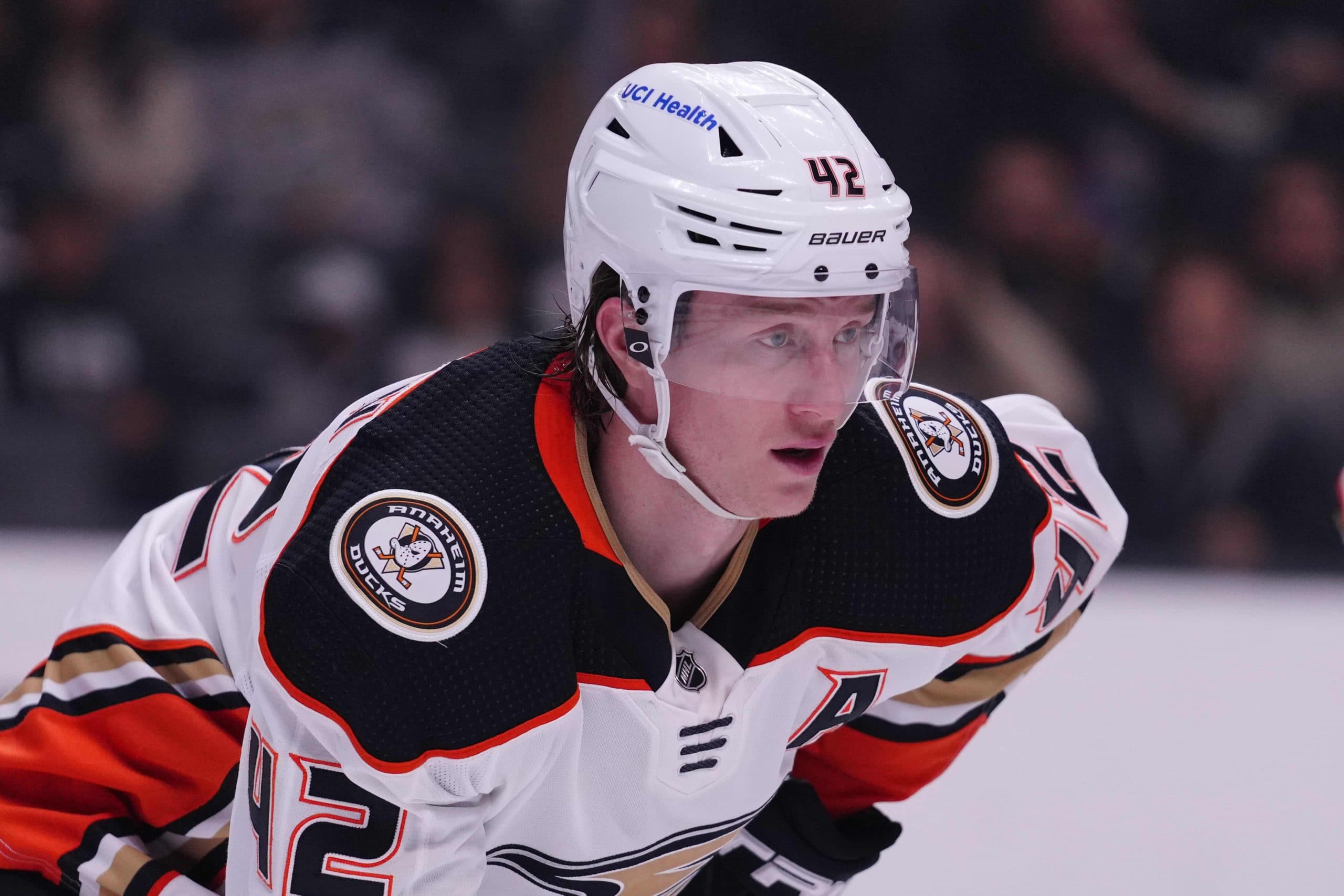 Photo credit:© Kirby Lee-USA TODAY Sports
This is a player that has been connected to the team for years now and one that fans have been clamouring because of what Manson brings to a hockey team. He seems to check all the boxes of what the Leafs could use on their blueline: he has good size, has a right shot, plays a physical brand of hockey, and would slot in perfectly on their second pair.
We have heard this story told time and time again but the move never seemed like it could come close to being a reality.
On Saturday night
, Elliotte Friedman went on HNIC to reveal the news that the Leafs are indeed interested in acquiring his services.
"First of all, [Josh] Manson was injured in our opener today, Ottawa/Anaheim. That'll be an interesting one to watch just in terms of how long he's going to be out. He's an unrestricted free agent to be. There is interest and Toronto was one of the teams believed to be looking at Manson, if he's interested in coming there."
When you hear it coming out of the mouth of one of the most trusted NHL insiders, you know this has legs to stand on. The Leafs having a real interest in acquiring the 30-year-old defenceman is an exciting revelation that I'm sure will get the fanbase ecstatic at the possibilities. His contract may be expiring and this could wind up being a rental, but Manson would make the Leafs better so they should kick the tires on him if the Ducks make him available.
Before
an injury he suffered in Saturday's game
against the Senators, he has registered three goals, four assists, and seven points in 43 games played. Scoring has never been his calling card (though he does have a career-high of 37 in 2017-18), but he appears to be on track to surpass double digits in points for the first time since 2018-19 when he had 16. There's more to Manson's game than the points so we need to dive deeper into the numbers.
| | | | | | | | | | |
| --- | --- | --- | --- | --- | --- | --- | --- | --- | --- |
| PLAYER | CF% | FF% | SF% | GF% | XGF% | SCF% | HDCF% | HDGF% | PDO |
| MANSON | 51.35 | 50.72 | 52.01 | 51.02 | 47.66 | 50.65 | 52.55 | 53.85 | 0.997 |
Note: All numbers are at 5v5
As you can see by the table above, the Ducks have better puck possession, more shot attempts, and generated more scoring chances that have resulted in more goals when compared to the opposition. With his PDO being just barely below one, it highlights that he is getting just about an equal amount of luck at both ends of the ice.
When compared to the other Leafs' defenceman on the roster
, he stacks up well in terms of
defensive metrics
. His turnover +/- stands at five would top all the Leafs' blueliners, has laid 50 more hits than he has taken, and has a combined 133 hits and blocks.
Have I mentioned that he isn't afraid to drop the gloves when needed? Manson and @Jake Muzzin could combine to become an effective shutdown pair in more ways than one.
Whether or not he can become a Leaf boils down to what the Ducks strategy is heading into the trade deadline. At the time of writing, Anaheim sits second in the Pacific Division with a 23-16-8 record but has played 47 games whereas teams like the Oilers and Flames have only played 40 and will be making up ground in February. Meaning there is a lot of uncertainty as to whether or not the Ducks make the playoffs due to several teams needing to catch up on games postponed due to the Omicron variant.
So if they can maintain their position inside the top three of the Pacific, Anaheim might consider themselves to be buyers and instead retain Manson plus the other pending free agents in an attempt to make a playoff push. If they fall out of the postseason picture by March, then they could certainly be sellers and shop around their assets that require a new contract.
Either way, the asking price of Manson
is likely going to be pricey
and the Leafs will need to fork over some significant assets to make a deal work. Given contending teams will be in the hunt for a defensive defenceman who plays on the right side, he would likely command a first or second-round pick alongside a prospect. Then there's the fact that Manson makes $4.1 million AAV and the Leafs would want to get a reduction to have him fit snugly under the cap.
I would imagine that the Leafs would be more than willing to move the pick if it meant an upgrade that could better their chances at success this season since it will likely fall in the back half of the round. So a potential deal could see them swap their first-round pick plus a prospect (ex: Mikhail Abramov).
When you put it all together, the Leafs need to be all in on Manson should he become available.
While his long-term health status remains a mystery after a recent injury, he brings a lot of value on the defensive side of things and could be the missing piece for their top-four. The caveat of this is it all depends on what the Ducks decide to do at the deadline since it remains unclear whether or not they will qualify for the playoffs. Should they become sellers, Kyle Dubas should be making a call to
Jeff Solomon and get a read on what they are hoping to get in a potential Manson trade.
There is a reason why the Leafs are interested in acquiring his services: there aren't many other players potentially available for a trade that possess his size, defensive prowess, sandpaper playstyle, and being a natural right-shot defenceman. It is safe to say that many fans will be keeping a close eye on the playoff push in the Pacific Division for the next few weeks.