The Leafs place four players on waivers, Hollowell and Anderson clear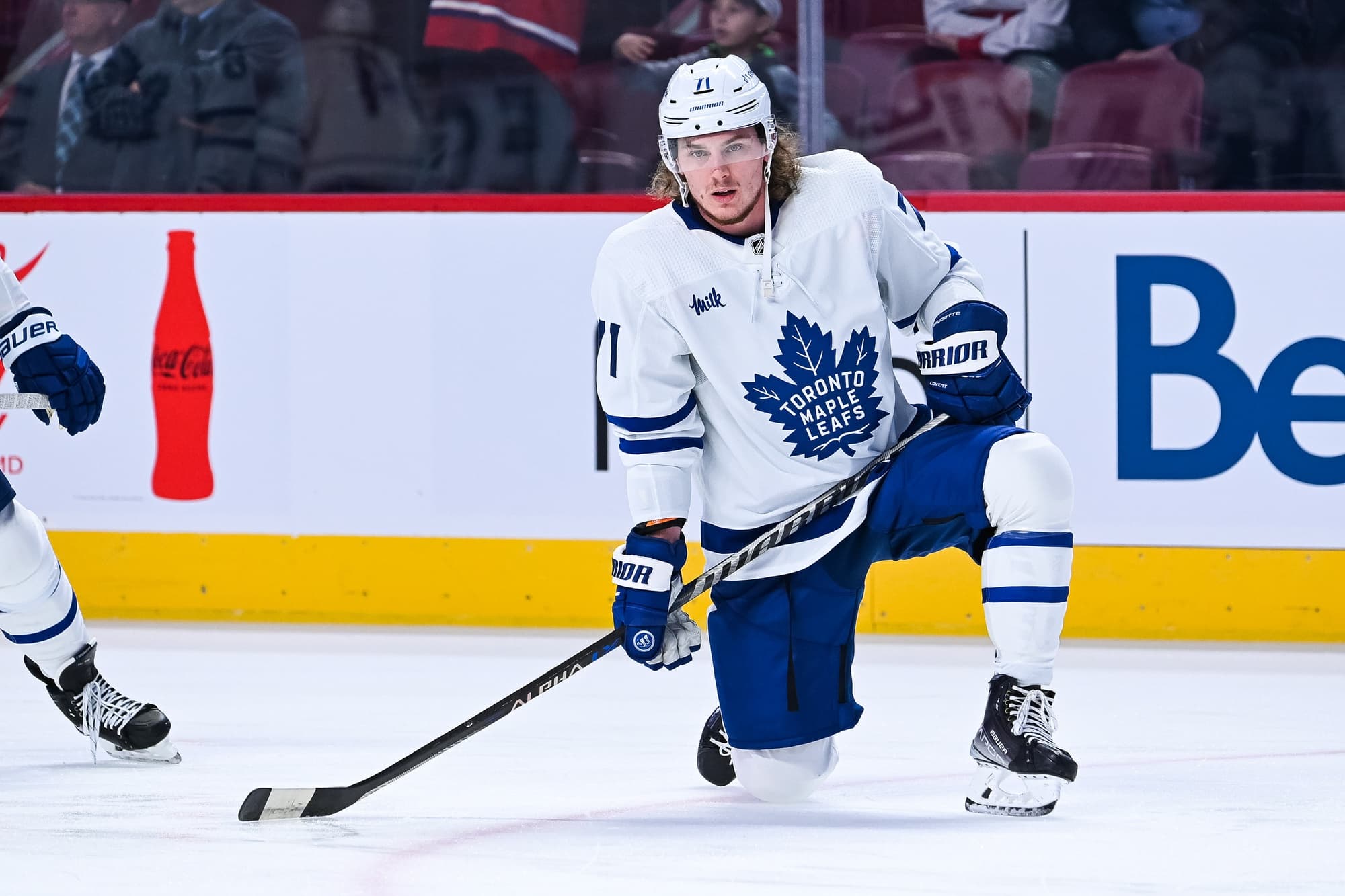 Photo credit:© David Kirouac-USA TODAY Sports
With the preseason having been wrapped up and teams needing to be cap compliant for Monday, the Leafs made their final roster cuts.
There is quite a lot to unpack with this bombshell, but the obvious one is that it appears both Nick Robertson and Denis Malgin have made the team out of camp.  It was well deserved for both as they each had a dominant preseason and they willed their way onto the Leafs' lineup. Robertson is looking like an NHLer while Malgin is playing with a lot more confidence compared to his first go-around in Toronto (as evident by his highlight-reel goal in Saturday's game against Detroit).
Pontus Holmberg has also made it far into the process, which should bode well for his place on the depth chart. His two-way play was prevalent throughout the preseason and got better as time went on. While it is unlikely he will make the team to begin the season, he should be near the top of the call-up rankings alongside Alex Steeves and Bobby McMann.
This should also make way for the team to lock up Zach-Aston Reese for the year, which is well-deserved as he too played well in the preseason.
Related:
In terms of the players that the Leafs decided to place on waivers today, there are no real surprises.
Wayne Simmonds was
put on the trading block
earlier today and the Leafs want to do right by the player by giving him a chance to continue his NHL career elsewhere. He is coming off a 16 point campaign where he only appeared in two playoff games before some costly penalties in Game 2 sent him to the pressbox for the remainder of their series against the Lightning. A similar story for Kyle Clifford, who only appeared in one postseason game and got suspended for a boarding call that put the Leafs down a man in Game 1. In 23 games during his second stint in Toronto, he recorded one goal and three points.
Meanwhile, Adam Gaudette and Victor Mete were brought in as depth and the two players failed to make a significant impact to force their way onto the roster. Gaudette suffered a shoulder injury early in camp that put him behind on the depth chart, while Mete missed the last two games after taking a shot off his foot.
Gaudette is fresh off a season where he split time with Ottawa and Chicago, recording 14 points in 58 games played. Mete spent the prior campaign with the Senators where he registered seven assists in 37 games.
In terms of the players that the Leafs placed on waivers today, it is possible a majority of them get claimed by other teams across the league. As mentioned earlier, Simmonds was made available and because the Leafs reportedly are not concerned about the return in a hypothetical trade, he could be snagged up on the waiver wire. While Gaudette and Mete failed to make a significant impact, they could also be seen as useful depth to many teams and both of them could be moving elsewhere. Clifford seems to be the most likely to clear waivers out of the group but it's still plausible that he ends up with another organization.