The Leafs' recent win streak is surprisingly well-deserved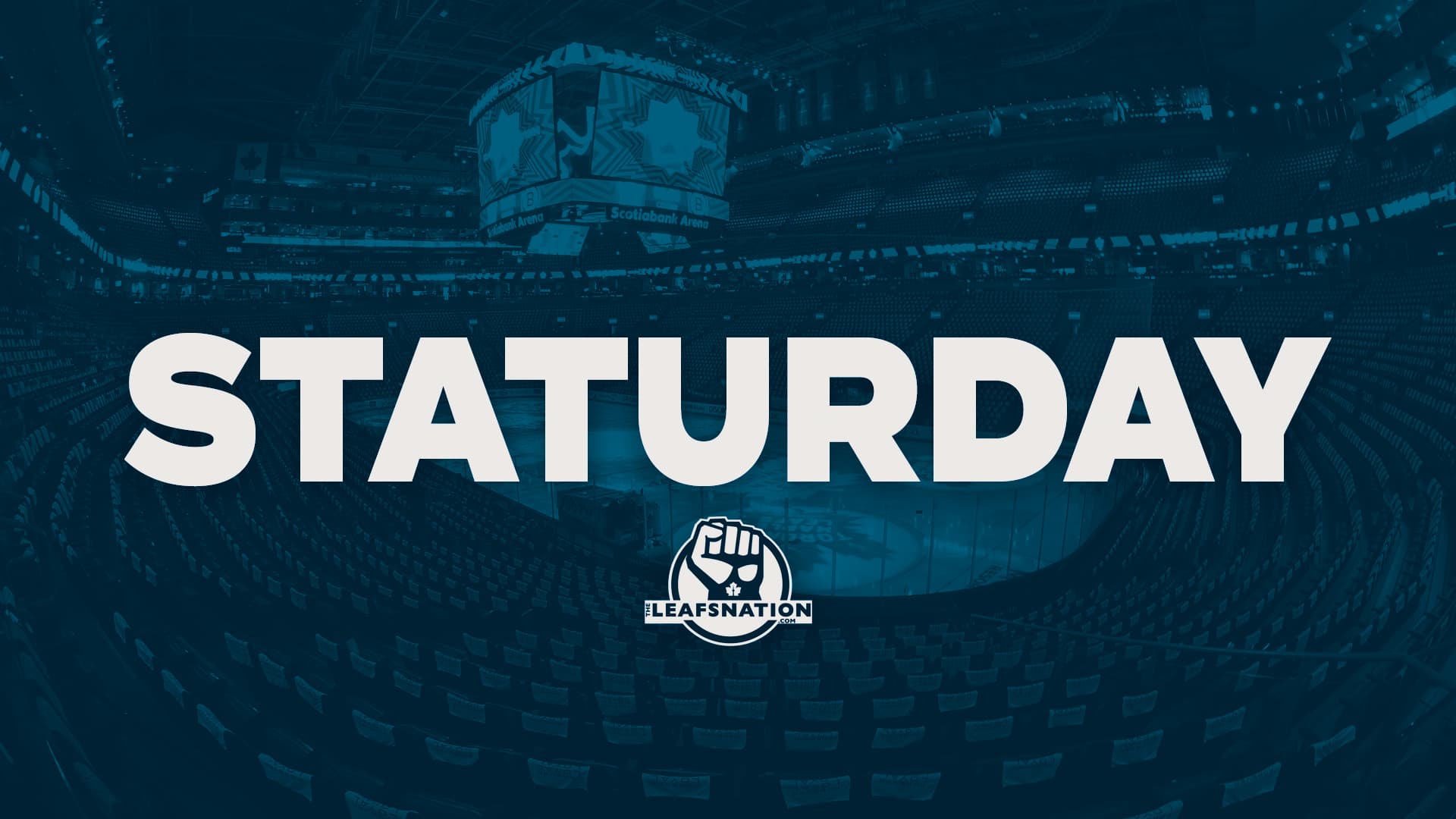 The recent four-game winning streak for our beloved Toronto Maple Leafs is a welcome respite from what was a really concerning October. The team looked lethargic, and it was honestly getting a bit desperate. What we were seeing felt like a continuation of the depressing finish to last season, exiting the playoffs in the first round yet again.
However, despite how things looked to start, it feels like it is starting to turn around. After victories against Detroit and Chicago that were, frankly, embarrassingly close, the Leafs put together a deserved dominant win over an admittedly faltering Vegas team, and then a well-fought victory over the three-peat-hopeful Tampa Bay Lightning.
I wanted to know: are these wins a mirage? Are the real Leafs the ones who were losing and looking terrible, or the ones winning and looking pretty solid?
The Leafs are now 11 games into the season, which is a really nice niche where we haven't seen enough goals to let them determine team quality, so shot attempts are by far the best indicator of team quality. This because we've seen way more shot attempts, enough to somewhat reliably predict what might happen as the season rolls on.
So, how does this make the Leafs look? Easy answer: very good. They sit atop the league in 5v5 Corsi %, which is how much they control the shot attempts. However, we can make that a little more nuanced.
One way to adjust this is to factor in the score of the game. When you're down by a lot of goals (say, 7-1 against Pittsburgh), shot attempts come a lot easier. Some smart people have built adjustment models that discount shot attempts in that situation, and give a slight bonus to shot attempts that come when you're leading. This follows a more basic philosophy from a coach's perspective; when you're winning, you want to keep the pressure up to maintain your lead.
At the same time, usually, we adjust for venue. Some scorekeepers at certain arenas are a little more liberal with their definition of a shot. If you happen to play in one of those arenas as your home rink, your numbers could be boosted unfairly.
Together, we call this "Score and Venue Adjusted", or SVA for short. When making this adjustment,
from Natural Stat Trick,
the Leafs drop to 6th in the league, but percentage wise they go from 55.7% to 54.8%. Some teams like the Bruins take a big ~3% leap upwards, which is why Toronto drops down.
Another different way to look at shot attempts is by where they were taken from. Shots taken from close in front of the net are more likely to be goals than shots taken from the point.  Putting this into a model, it's called "Expected Goals" or xG. The trick with xG is that different models will account for this differently. Below is a table of where the Leafs stand in different xG models.
Team
xGF%, Natural Stat Trick
(rank)
xGF%, Evolving Hockey
(rank)
xGF%, HockeyViz 
xGF%, Hockey Reference
Toronto Maple Leafs
55.6%


(5th)

52.9%
(9th)
54.0%
55.6%
Again the Leafs are looking solid when you consider where their shots are being taken from. These two heat maps from HockeyViz illustrate the point a little better:
You can see Toronto's dominance in generating shot attempts, and a bit of a negative look on defense (positive numbers on defence are bad, because it means you're allowing more xG than league average).
The obvious explanation for the issue is that these positive shot attempts are not turning into goals. Toronto has the 7th-worst shooting percentage in the league at 5v5, at just 6.44%. In the three seasons prior, they averaged third best in the league at 9.21%. That 2.8% shooting percentage bump would give the Leafs, theoretically, another 8 goals this year at 5v5, best in the league by a couple goals.
Altogether, the point should be clear that Toronto is playing well, and that the recent wins are a result of that. As their shooting luck climbs, as it is naturally going to do, if they keep playing this way, the predictive nature of these stats say that they should keep winning.
We wouldn't have predicted them to win the division this year against Tampa Bay and Boston, and even Florida, but they'll be deservedly in a battle with all of those very good clubs, and shouldn't have any problem securing a playoff spot. After that, this shouldn't go out the window, but…. it always seems to, doesn't it?