The Leafs seek redemption as a new season opens with a playoff rematch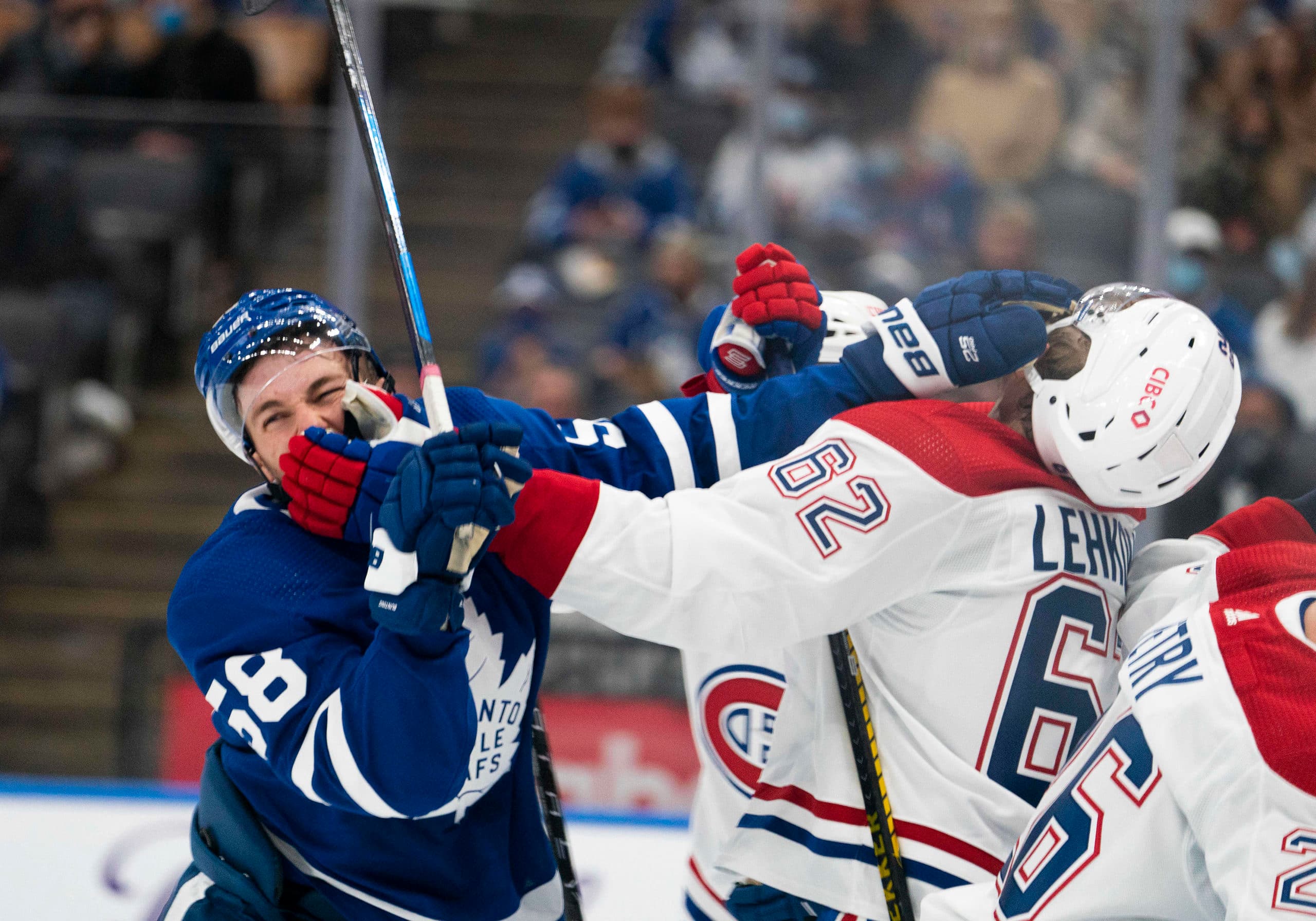 Photo credit:Nick Turchiaro-USA TODAY Sports
Preseason is finally over and the dawn of a new Leafs season is upon us. Now freed from the constraints of the all-Canadian North Division, the Leafs will take on all 31 other NHL teams this season, but the theme of this season is redemption. It is about finally rising above the middling results of seasons past and truly achieving something, so it's only fitting that the Leafs open the season against the bitter rivals who eliminated them back in May, and in the process, handed them their most embarrassing set of losses in franchise history. I am of couse talking about the Montreal Canadiens.
And much like their last meeting with the Habs, the Leafs will be missing one of their top-two centers as Auston Matthews continues to work his way back after wrist surgery. And they may have to play without a top-3 scorer in the league as Mitch Marner is a game-time decision after an incident at practice yesterday.
Despite playing without the reigning Rocket Richard Trophy winner, the Leafs are icing a deeper, more complete team tonight and should be able to pull out a win with the help of the newfound forward depth and continuing to employ the improved defensive system that paid dividends for the team in last year's regular season.
One last storyline to keep an eye on tonight, despite being his third season with the team, this will be Jason Spezza's first night in the opening lineup with fans in attendance.
Merry Christmas Jason, this night is long overdue for you.
Lineups
Toronto Maple Leafs
Assuming Marner is given the green light to play, the Leafs will likely line up like this. Timothy Liljegren may slot into the 3rd pair but for now we must assume that it will be Sandin-Dermott who take to the ice.
Montreal Canadiens
Of note, after getting claimed on waivers, Adam Brooks will not make his debut as a Hab against a former team, so take that guaranteed goal against off your bingo cards for tonight.
Starting Goaltenders
Jack Campbell will start Game 1 for the Leafs. With the absence of Carey Price (best wishes to him), Jake Allen is expected to get the nod for the Canadiens.
On Campbell getting the nod, Keefe said "It wasn't even a question of who was going to start this game … It's a great accomplishment for him"
The game begins at 7PM ET and will be broadcast nationally on Sportsnet.