The Leafs select Fraser Minten with the 38th pick in the 2022 NHL Draft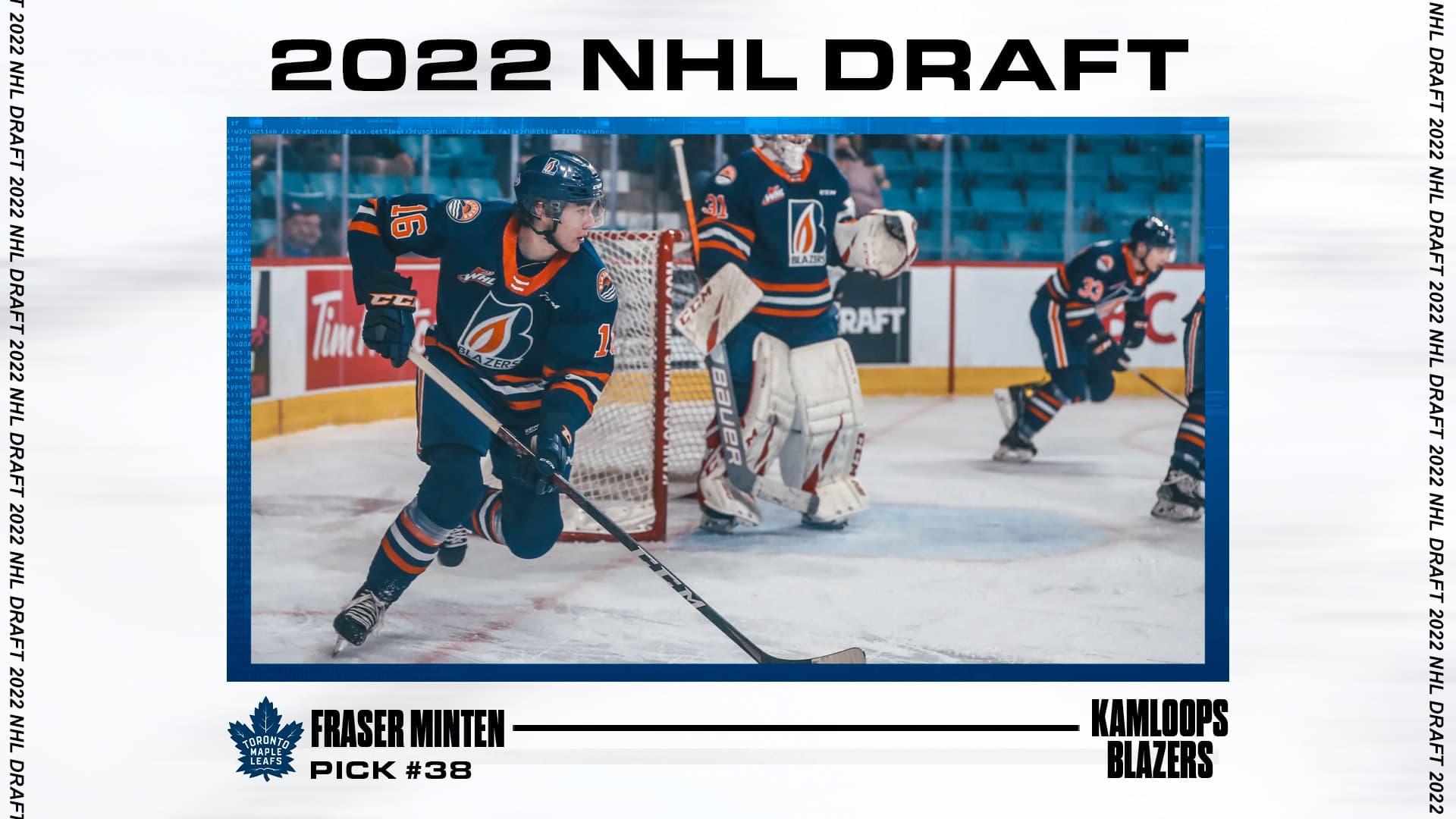 Photo credit:Nick Barden
With their first pick in the 2022 NHL Draft, the Leafs have selected center Fraser Minten from the Kamloops Blazers in the WHL. Minten, 6'1″ and 185 pounds, put up 20 goals and 35 assists in 67 games for the Blazers this past season.
Minten is one of the youngest players available in this draft but he is almost one of the most physical. He bears some similarities to last year's second-round pick, Matthew Knies, in that he is a highly competitive player with a great shot who really put it together in the second half of his draft year.
Not only does Minten finish his checks with consistency but he knows how to use his strength to make plays off the wall and into the middle of the ice to open up space for himself or his teammates. At this point in his development, he is a bit of a straight-line player but there is plenty of growth potential with this pick.
Minten may not have a dynamic quality in his game but he has a well-rounded skillset and projects as a solid complementary forward who can bring energy and chip in with some secondary offense.
We will have more on the Leafs' picks following the conclusion of the draft. Stay tuned.
(Statistics from EliteProspects.com)
PointsBet is live in Ontario. 
Get started here
.