The Leafs select Noah Chadwick with their sixth round pick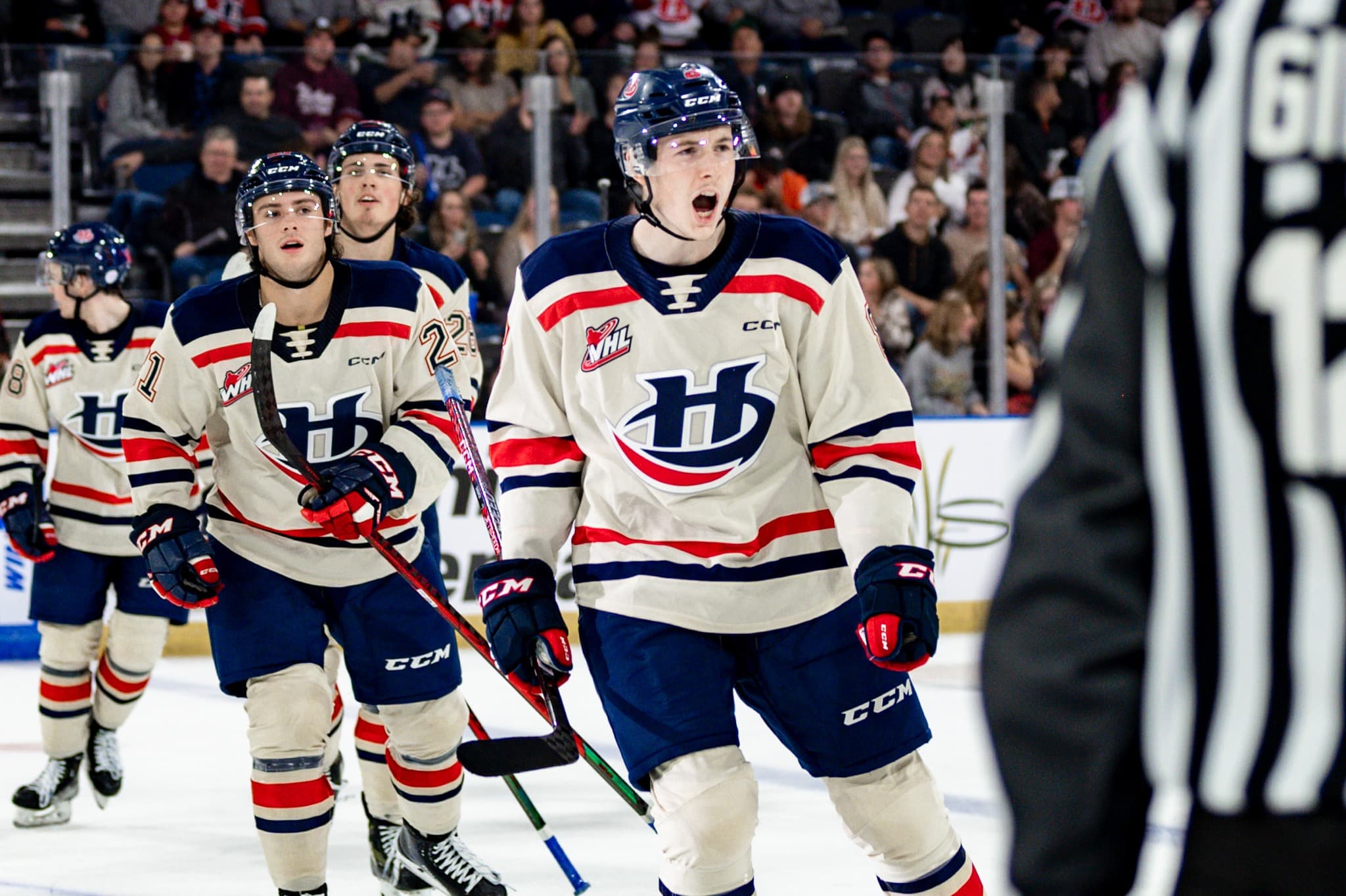 Photo credit:Erica Perreaux-Lethbridge Hurricanes
The Leafs only had two picks to make at today's draft and when they got on the clock with their sixth-round pick, they used it to select Noah Chadwick.
Chadwick is a left-shot defenceman who spent his draft year with the Lethbridge Hurricanes of the WHL. With a height of 6'4″ and weighing 187 pounds, he has incredible size for a defenceman and I would imagine that was one of the reasons the Leafs took a chance on him.
He produced 20 points (five goals and 15 assists) in 67 games, so offensive production isn't his strong suit just yet.  Chadwick added an assist in four playoff games as the Hurricanes were swept by the Moose Jaw Warriors in the first round.
Scouts have praised him for
his prowess in transition
, has
good mobility
for a player of his size, and is great at closing the gaps on the defensive end. While his offensive production wasn't there,
he demonstrated strong passing vision
, and deceptiveness, and makes smart plays when he has the puck. Chadwick is definitely a player that needs some time to develop and is destined to return to the WHL for a season or two, but he is one worth betting on with the tools he currently has.
While it is easy to let the point totals deceive you into thinking Chadwick is nothing more than a defensive specialist, there's more to it then meets the eye. Taking a chance on a big defenseman with good mobility and some potential for growth offensively is a good one.