The Leafs' special teams can carry them through the playoffs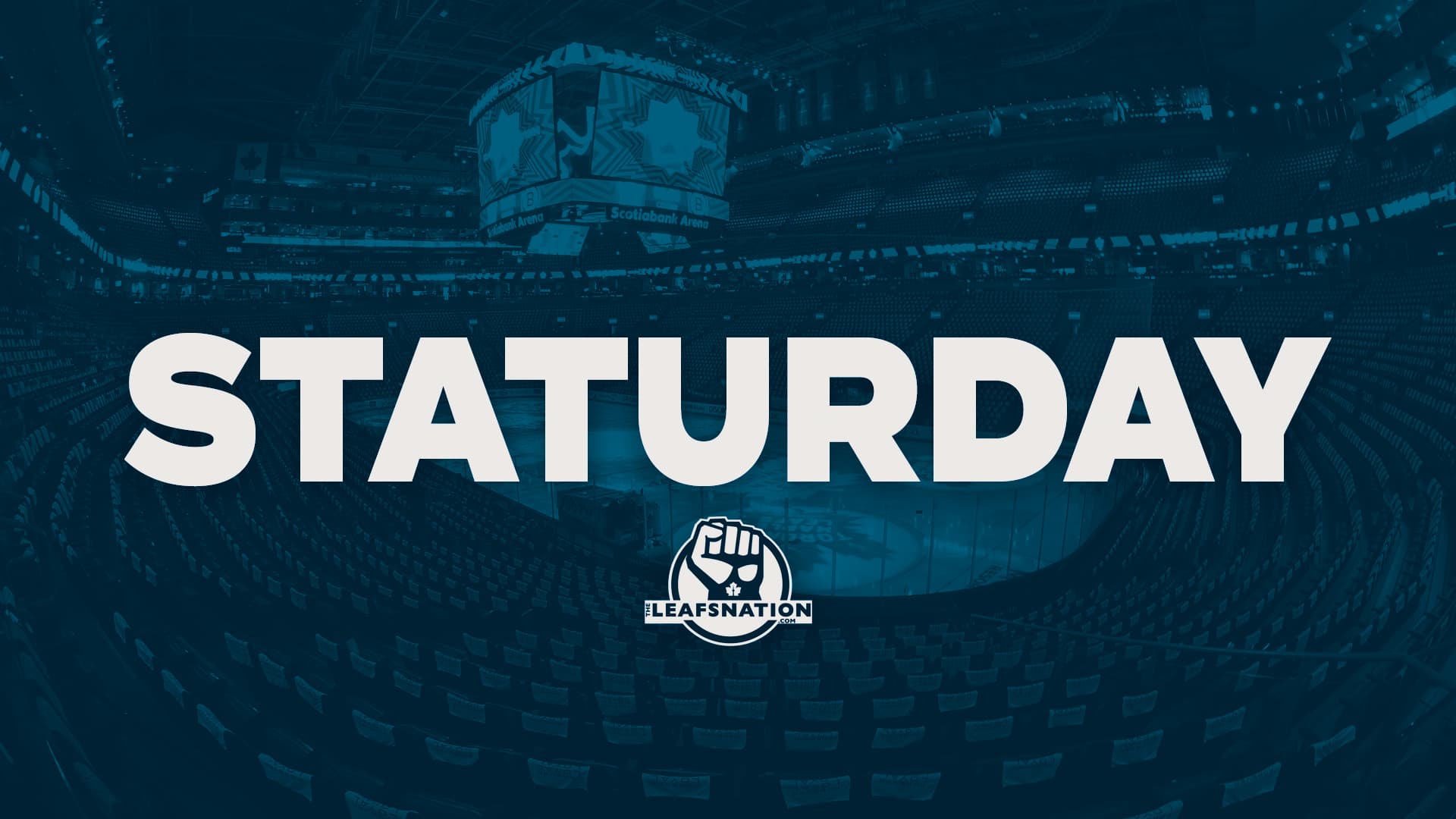 Most hockey fans will be familiar with the rhetoric surrounding 'playoff hockey'. I'm not immune to it either; there's something that feels different about it. One of the common assertions around playoff hockey is that fewer penalties are called in the playoffs. The idea is that it's "called tighter" because the referees have an increased fear of interfering with the game. This means that a team that succeeds during the regular season on being very good at killing penalties, or scoring goals on the powerplay, or both, will have a rude awakening when they're not able to do the same come playoff time.
This idea of powerplay scarcity in the playoffs doesn't hold water, though. It's patently false. There are actually more penalties called the playoffs, and as such, there's no reason a strong team with effective special teams can't continue that success in the playoffs.
Don't believe me? Have some stats. This is Staturday, after all.
In the regular season (for 5v5), these teams were called for 3.16 penalties per game and 4.09 penalties per sixty minutes. In the playoffs, the teams were called for 3.31 penalties per game and 4.16 penalties per sixty minutes (again, all for 5v5).
The Power Kill
If you're not familiar with the power kill yet, it's time to learn. I'm sure the term has been around for a long time, but my first exposure to it was through
Emily Clark
,
Blayre Turnbull
, and the Canadian Women's Olympics team.
This Global News article
goes a bit into how it started, but the key idea is this one from Emily's brother Jeff really covers the essence of what it means:
Every shift is an opportunity, so why not take advantage of it when you've got the other team thinking that they've got a leg up on you.
When you put it that way, it really seems like a waste to not try to score on every shift, even when you're down a skater.
Last time I wrote one of these Staturday columns, I focused in on the tremendous job
that @Ilya Mikheyev is doing for the Leafs. Part of that is how strong their "power kill" presence is when he's on the ice. To quote myself from that piece (I'm not pretentious enough to use the quote formatting though!): Mikheyev is the league leader in Fenwick-For % (FF%) for players with at least 50 minutes of ice time on the penalty kill. To clarify, Fenwick is unblocked shot attempts, similar to Corsi but removing blocked shots. The theory for using Fenwick is that, especially on the penalty kill, blocking a shot has tremendous value, so the player's numbers shouldn't be hurt by those events. When he is on the ice, the Leafs get over 38% of the unblocked shot attempts. (From
Natural Stat
Trick)
It's not just Mikheyev blowing the zone, though; it's a well-documented strategy. The team as a whole is the best in the league this season at controlling unblocked shot attempts, at 25.46% FF% in all penalty killing situations. (From
Natural Stat
Trick)
In fact, their rate of
taking
unblocked shots is literally unprecedented. No NHL team has had a higher rate of FF/60 on the penalty kill since 2007-08 when we started counting things like that. (From
Evolving Hockey
)
And, what's even better than the fact that they're the best NHL team in recorded history at the "power kill", is that it's clearly working. The Leafs have a Net PK% (powerplay goals for minus shorthanded goals for, per penalty kill) of 89.3%. They don't the best typical PK%, at 83.2% and 7th in the league, but their league-leading 13 shorthanded goals for essentially cancels out 13 failed penalty kills. (From
NHL.com)
(Yes, really
NHL.com
)
Top Skill Means Top Powerplay
When you have the probable-Hart-Trophy-winning @Auston Matthews as the primary shooter on your powerplay, you're going to have some success. Add @Mitchell Marner, one of the best passers in the league, @William Nylander, one of the best puck possession players in the league, @John Tavares, one of the best net front players in the league, and @Morgan Rielly, one of the most offensively impactful defenders in the league, and you're going to have even more success.
In this case, the Leafs lead the league both in raw PP% at 28%, and Net PP% 26.1%, allowing just 4 shorthanded goals on 207 powerplays. (From
NHL.com)
They're also dominant at getting unblocked shot attempts on the powerplay, leading the league in that category as well at FF/60 with 88.76. (From
Natural Stat
Trick)
In general, the Leafs suffer a little bit when it comes to getting opportunities on the powerplay, but it's not as bad as you might think. It's easy to see that the league's generational talents have a hard time drawing penalties, especially the goal scorers like @Auston Matthews, @Chris Kreider, and @Alex Ovechkin. Of forwards with 500 minutes of 5-on-5 ice time this year, Matthews, Kreider and Ovechkin are all bottom-50 of the league's 353 such forwards in drawing minor penalties. (From
Evolving Hockey
)
On the other end, @Connor McDavid draws the ninth most. I guess you could say that truly elite players draw a lot of penalties because of how much they have the puck and their overall skill level causing the other team to obstruct them. That's why Calder-hopeful @Michael Bunting is fourth best, surely (
wink
). (From
Evolving Hockey
)
Thanks to Bunting, the Leafs do OK: they are 11th in the league with 2.8 powerplay opportunities per game. Hopefully the refs don't start to punish Bunting for doing well in this way, like they seemed to in the past with @Nazem Kadri.
Final Thoughts
The Leafs' special teams this season are dominant, on both sides. At first, I'll admit I was worried that that well would dry up when the playoffs started. However, the fact is that powerplay opportunities actually increase in the playoffs. Therefore, it should be a chance for the Leafs to flex their special teams muscles even further.
The coaches and the individuals on the special teams should pat themselves on the back for an excellent job done this season so far. They should look to push this envelope even harder when the Stanley Cup playoffs begin.
POINTSBET IS LIVE IN ONTARIO
PointsBet Canada has officially launched in Ontario! Get a $25 free bet just for 
signing up right here!